So I knew I wanted to do a pizza with the pulled pork but once I saw the dudes 50/50 combo I was sold.
little sweet baby rays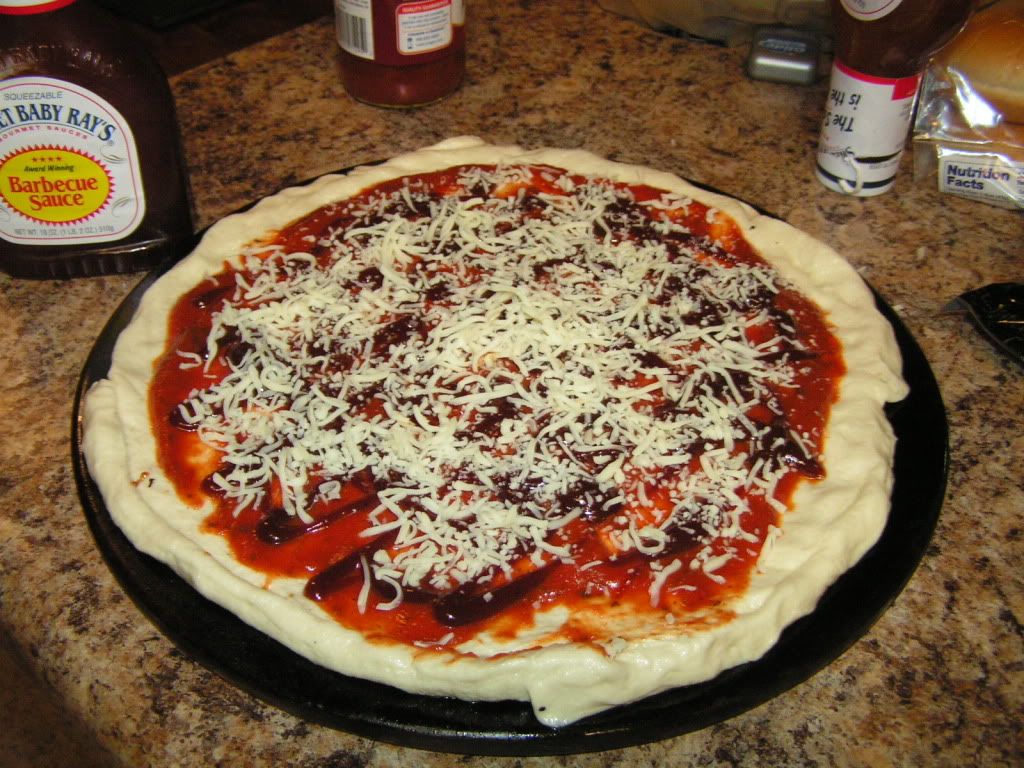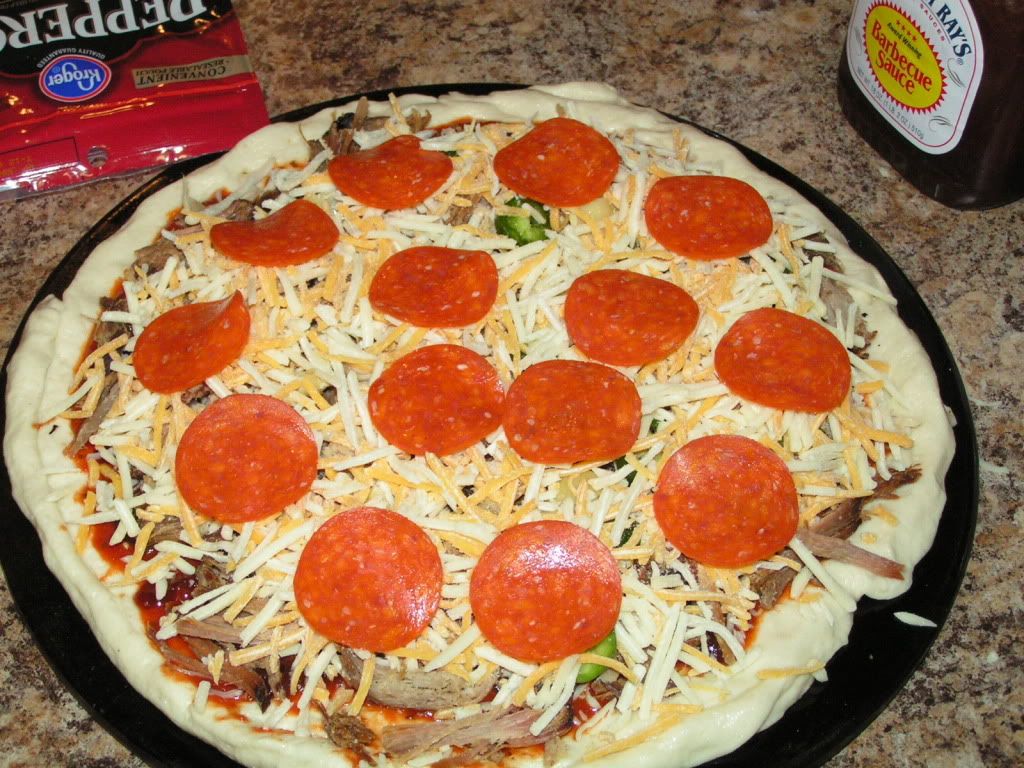 Well there it is. Yes it had artichoke hearts and jalapenos on it as well for a little kick in the pants also as seen peperoni because no pizza is complete without them.
I know a lot of people said they wanted to and were planning on doing these but I am a man of action "SEIZE THE CARP" its a quote from
out cold
by the way. a pun of "car pa deum" which is suppose to be seize the day but the guy doesnt know what deum was so he said carp it was funny trust me.