a trip my state fair found me heading home with a new green mountain grill, pellet grill like traeger. wasn't planning on buying one for a few months but that fair deal was to good to pass up.
first cook was ribeye steaks followed the next day by two racks of spare ribs. i trimmed one kc style and saved one skirt to smoke another day.
3-2-1 cook method, maybe should have gone 2-2-1 but they were still darn good.
enjoy!
ready to go
wrap time
after the wrap
ready to eat!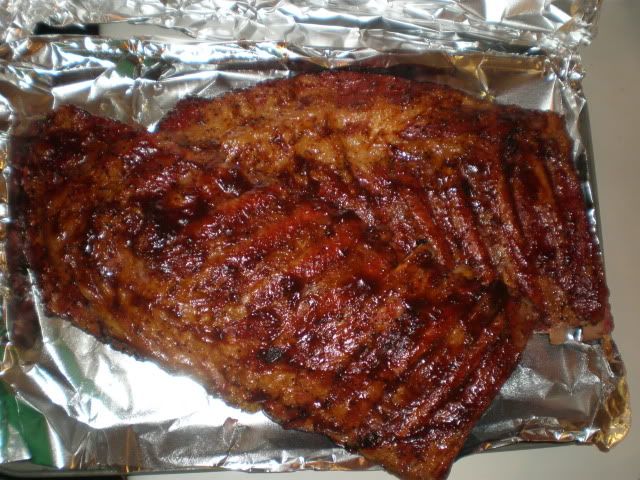 served up with bread and sweet tater