A lot of people including me know the right side is like 20' or more hotter than the left. Dave has tried a metal fix above the smoke box with some results. I have tried aluminum foil with some also but not the answer.
I then got an unglazed 12x12 tile from the garage and it works great on the last 2 smokes including the present smoke.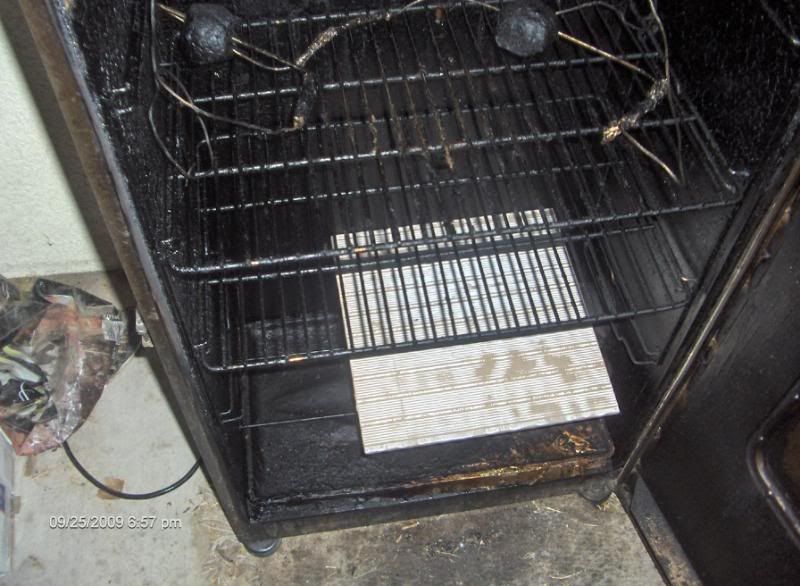 I didn't want to post it the first time until I was sure. You need to have the tile against the right wall.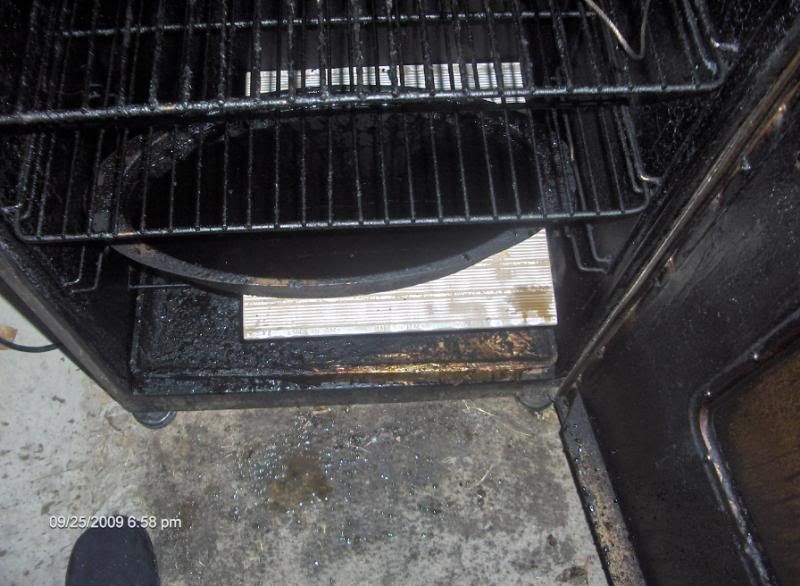 Water pan installed.
Here it is working good. I have been keeping a + or - of about 5 ' left to right and actually have the hot side cooler than the cool side was.
Once in a while it will vary about 10' but not like before.
Try experimenting and see what you can come up with. I am thinking of putting sand in the water pan and see what happens with that as it would be a permenant heat sink and not variable as the water is evaporated.
Not sure this a fix, but it certainly shows some hope.
Hope this helps.