I have had a few requests for the sauce I used at the restaurant. Rather than have you read the whole thread I just copied the first original post from last year.
-------------------------------------------------------------------
Ok everyone here is my story and I am sticking to it.
I owned a rib joint in Minocqua Wisconsin, permanent population 3,000 for 8 years. It was very, very seasonal. My first mistake.
I was born and raised in Chicago, some of the best food in the world for diversity. I was cooking since the time I could reach the stove, I still remeber stiring oatmeal, not the quick stuff of today. Mom was a great cook, a lot of braising and roasted Sunday meals. We were poor so there were never steaks or ribs, mostly cheap cuts of meats.
I got my first charcoal grill at about 20 when I got married, a three legged thing, probably cost 3 bucks in them days.
After being married for 4 years I went in the Army Reserves and served 6 months basic training and when I came home things were different. Eventually we got divorced. At the time I had become an e6 MESS Seargent.
A few years later I remaried and we were making good money. We would eat ocassionally at a place called Stump's Pub on the south side. They had the best BBQ baby back ribs. Not smoked, just slow cooked. We used to take our vacations up north, (Northern Wisconsin.) We fell in love with the fishing and the beauty, and being away from the city. After a few years we decided we wanted to move there. But do What? I was a plant manager for a frozen food plant in the Stock Yards district, frozen tamales, (40,000) a day, pizza, and chili. See the pattern? Food Food, Food.
We found a restaurant that enjoyed many good years, but had gone down hill really bad, the owners were old and tired. It was on the lake with a great view, all windows facing the bay, we made a deal and took over the business with no experience, I was about 29 I think, what was I thinking? I saw my Dad work for 40 years and retire and after 6 months he passed from an anurism, and left Mom with no pension. I didn't want that for me.
The business was always a struggle with the off seasons it finally wound down to about maybe 3 months of good business, there were times in the winter we wouldn't have a single customer. Utilities and payroll going.
I was shocked one day when I got a letter from Bon Appetit' magazine telling me a customer requested my recipe for my baby backs in their rsvp section. Well, I sure needed the exposure because I had many people trying to compete with me for the rib bussines, and cheaper with poor quality.
Now my problem!! I was buying a commercial sauce in 5 gallon buckets, ( Open Pit) I was adding my own ingredients. I couldn't tell anyone that in a national magazine, so guess what I did? I spent an entire day in the kitchen duplicating the Open Pit formulation and then adding what I normally did.
Here is the way we did our ribs. Peel the membrane, spray with liq smoke, teriyake, garlic powder. Hot oven 400 for 30 minutes, with some water in the bottom, mabe 1/2 inch for steaming, stack them in a square head pan vertically, then lower the oven to 225 until they pulled away from the bone and a finger test was done. We then cooled in the walkin and when ordered they wey were sauced and placed in the thingy above the broiler can't remember what that was called, but it sealed in the sauce and browned it.
Anyway here is the letter we got after being in the magazine about a year later

Here is the cover of the book.
On the bottom is the start of the recipe.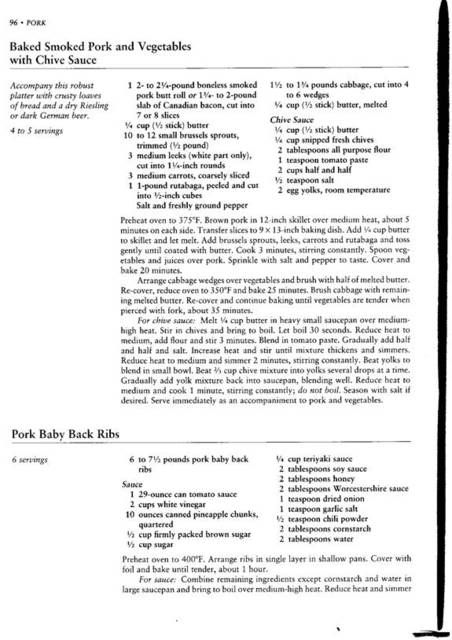 The second page of the recipe.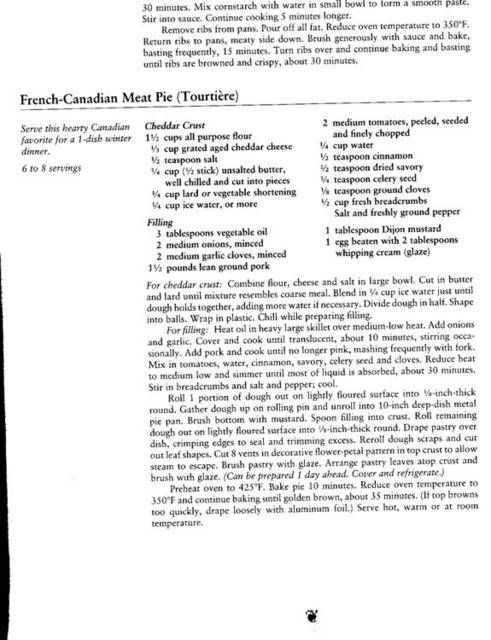 Please do not follow the cooking instructions, I don't know where they came up with that. I never did that recipe again but it was good, just too complicated for the restaurant. I would never do ribs at 400 degrees.
In 1985 we had an electrical fire and because of the reccession, (we had insurance,) but it wasn't totaled so we could not get a loan to rebuild. Finally sold it for nothing just to avoid foreclosure.
The name Of The place was Phillips On The Lake, The place for Ribs. Our menu was as wide as a full rack and as deep with a fold in the middle with a full pic on the front of a full rack. We served full slabs, half slabs, 1/4 slabs with chicken, crab legs, steak, and any other thing I could come up with.
I hope you read through this thread as it took about 3 hours to put together with the scaning, converting, etc, editing. It was fun recounting my life here. I may be opening a joint in Utah in the future if I am up to it. If I do it will be small, no fancy anything, just good smoked BBQ. If I can clear 500 a week that will be fine. I'm not gready.