Really not.
We have 2 cats with finicky guts. and after some research decided to make them raw food. Already had the grinder, so not much of an initial investment. It's almost like making a chicken sausage, but leaving it raw and throwing in a few fortifiers for the cats. It has definitely helped their GI tracts and actually the litter box does not smell as bad!
This is my wife packing it up for the freezer.
And here is some Q VIEW from Sunday!
the football snack, inspired from Vmans and Smokeguys salsa posts, but made from scratch
The appetizer, used some of Jeff's rub in the cream cheese.
The meal consisted of some fresh beets from the neighbors garden, and a stuffed pepper using the Cajun chicken sausage I made (maybe I should give the cats some of that and see what happens!)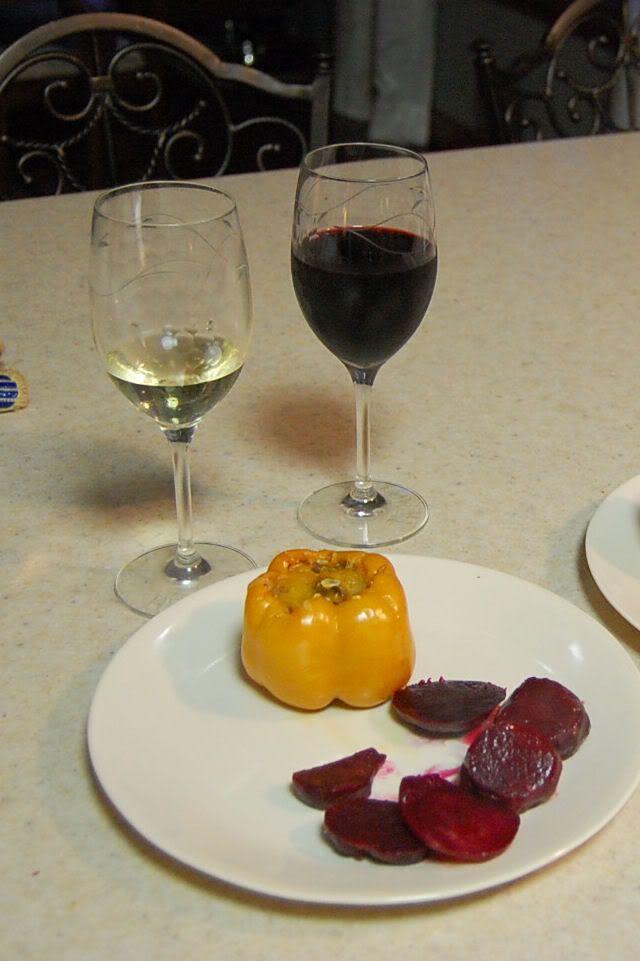 The wines are from Trader Joe's