Starting with about a 3.75# Bill Bailey's Corned Beef Brisket Flat purchased from Stater Bros, I cold soaked for about 8 hours to get some salt out. I sliced a thin piece, fried it up to test for salt content and was happy.
So, a lot of coarse ground black pepper, onion powder, and garlic powder and this is what she looked like: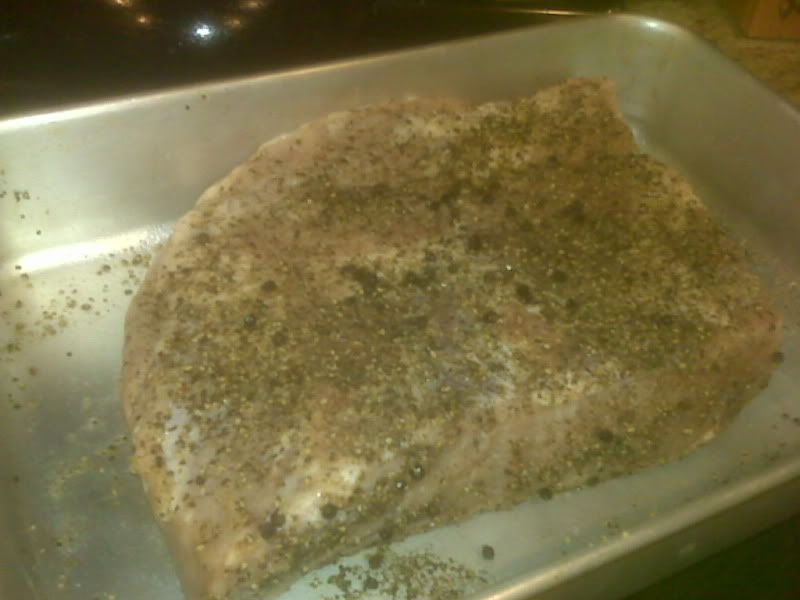 On to the Traeger 075 with the 3 position switch set on Smoke: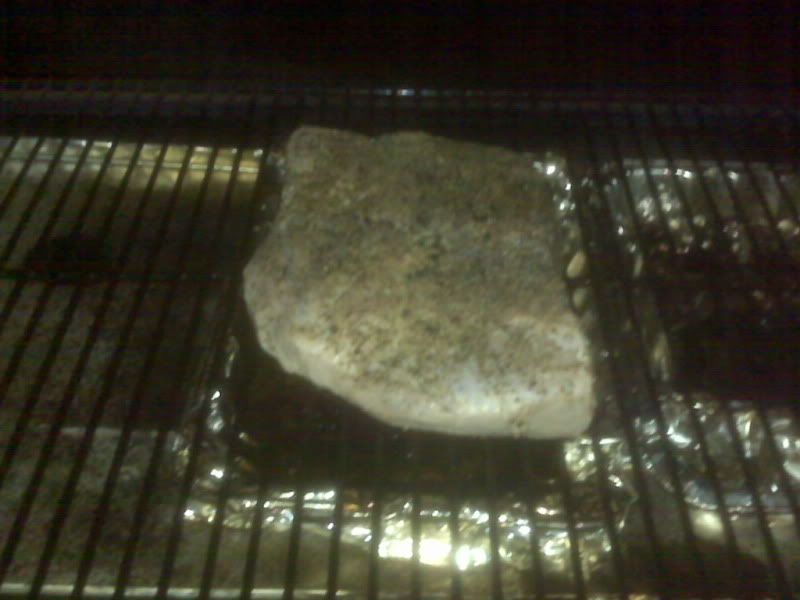 Left it on for ~6 hours, and pulled off for foiling. Internal temp was 150: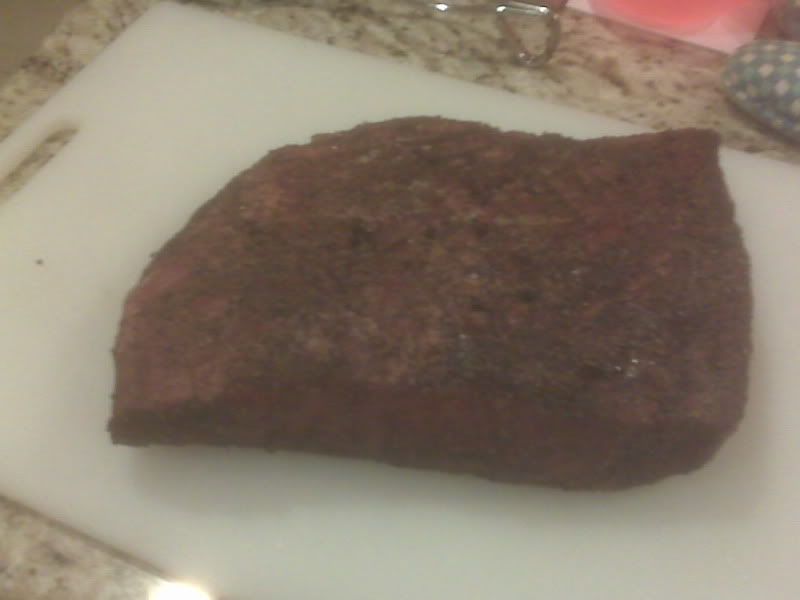 Double foiled it and put it back onto the Traeger. Moved switch to Medum Setting and let it go for about an hour. Internal temp was 203 when I took it off: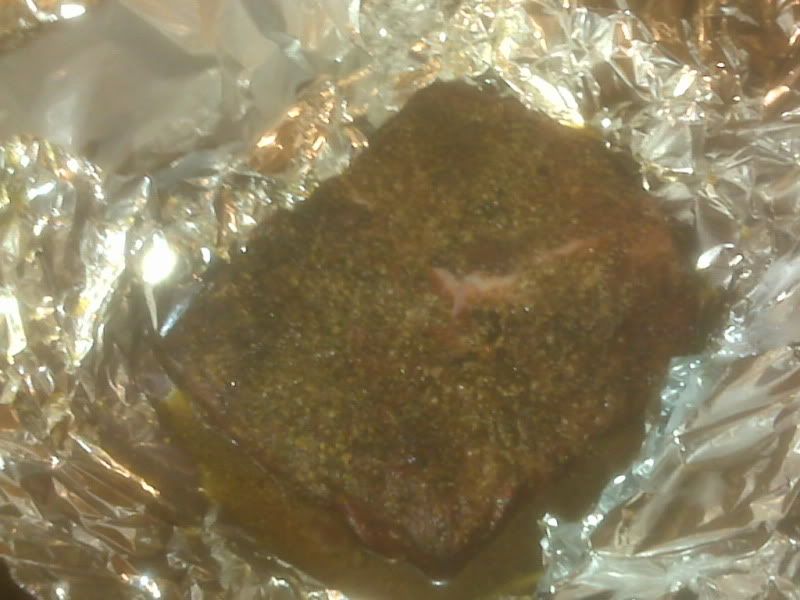 Let it rest for about 45 minutes (on the cutting board away from the juices) and sliced a couple of slices before putting it into refrigerator, just so I could have a taste and take some pics: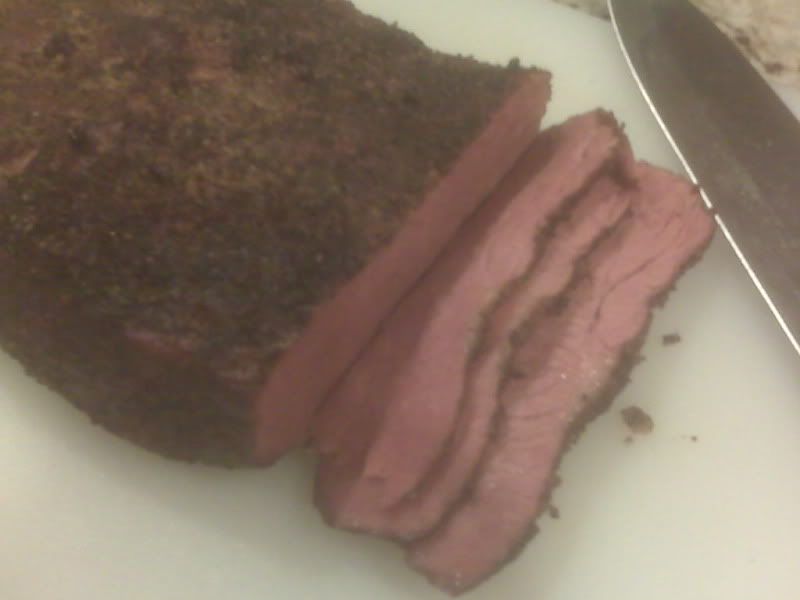 Final result, just the right amount of salt, the black pepper made it a little spicy (in a good way!), and was nice and tender. Can't wait to make some sandwiches later today (it's 5am!)
Thanks for letting me share!
Tom