Finally finished the mods on my smoker. Figured I might as well try it out. Here are some of them trimmed, rubbed and ready to be wrapped and put in the fridge overnight.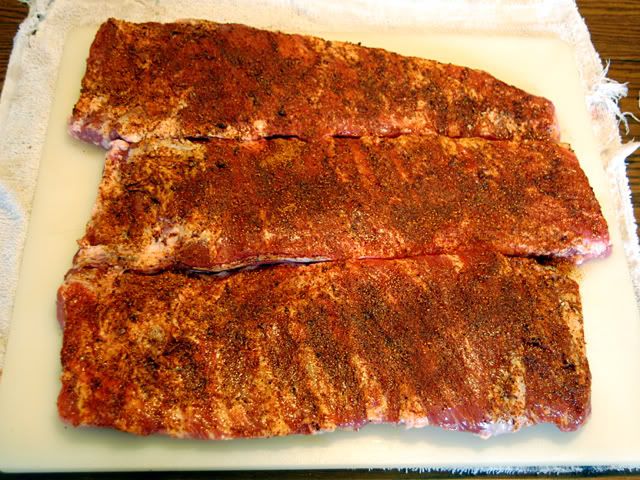 Got up about dark thirty (2:00 am) to try and get myself motivated and get the smoker up to temp. As you can see, the firebox side reached the mark a while before the far side. Took around 1 ½ hours to get the temp evened out, but once that happened, I didn't have any trouble keeping it there as long as I kept the lid closed.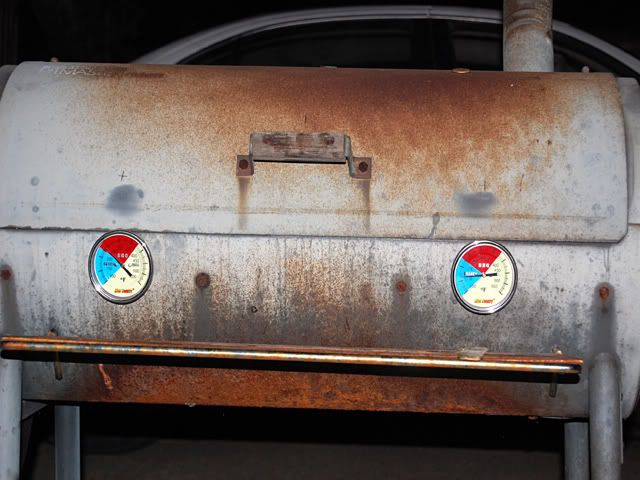 Here's the first load after about 2 ½ hours.
Between 4 & 5 hours. Looking pretty good.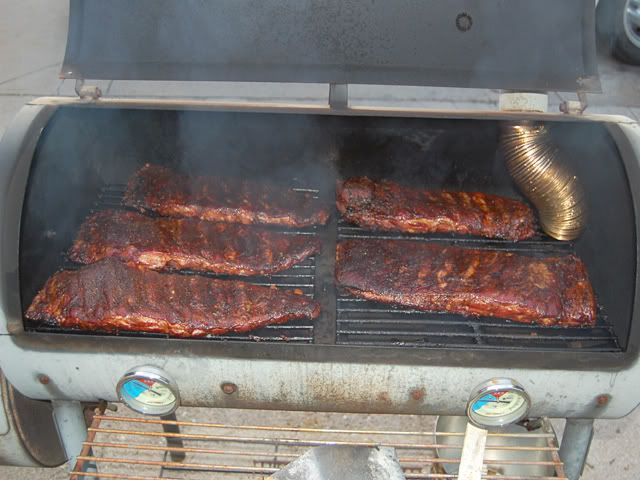 Then disaster strikes. I fell asleep. The rub and the smaller end of the slab got kinda burned.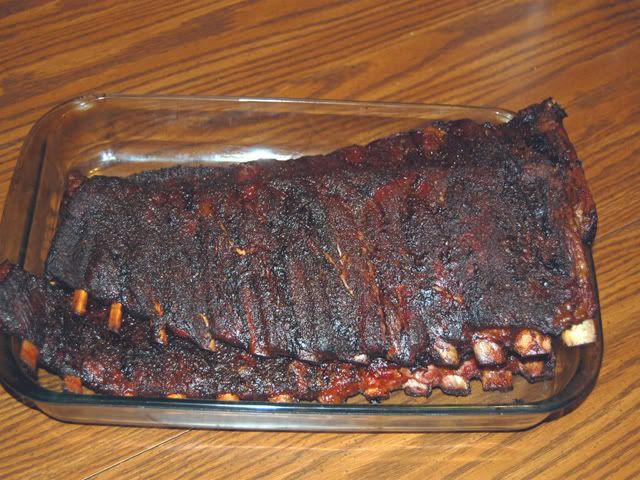 The good news is, after we got past the first three bones, the rest was just as tender and juicy as you could hope for. The smoke went all the way through the meat. Tasted great.
Next time I'm going to make some adjustments on the tuning plates to see if I can get both sides to reach temperature closer together. And then I'm going to try not to fall asleep.