So I've got friends coming over next weekend for a smoke out. I've been on the road for a month and was feeling about rusty, so I fired up the smoker for a test run.
For your viewing pleasure, we've got a 7lb. bone in pork shoulder and a small chuck roast that I was smoking for a friend.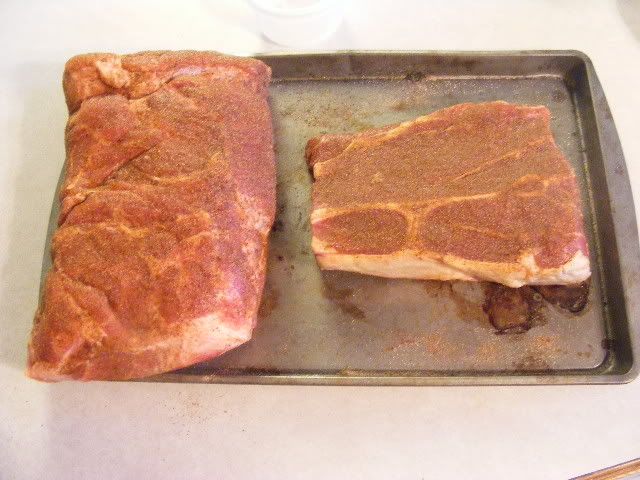 On the grill at 7:00 pm. Sneaking a peak at 6 hours. Temps on both were at 145. After 6 hours, I moved them to the oven for the rest of the night. Sorry guys, I'm not that die hard about keeping the smoker fed for 14 hrs on a week night.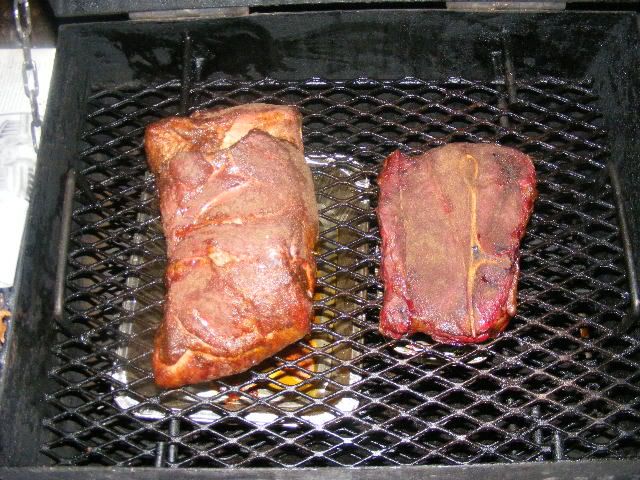 The chuck roast hit 190 at
14 hours!
.
Good look at the smoke ring on the chuck roast.
Side note here. If you are a newby like me and question the legitimacy of the "thin blue smoke"; This was after six hours of
very light
smoke. I was actually worried that it wouldn't be enough the smoke was so light. I was shocked to see the depth of the smoke ring.
Pulled the pork at 200 after 15 hours.
She fell right off the bone and looked great when I opened it up.
Pulled and ready to devour.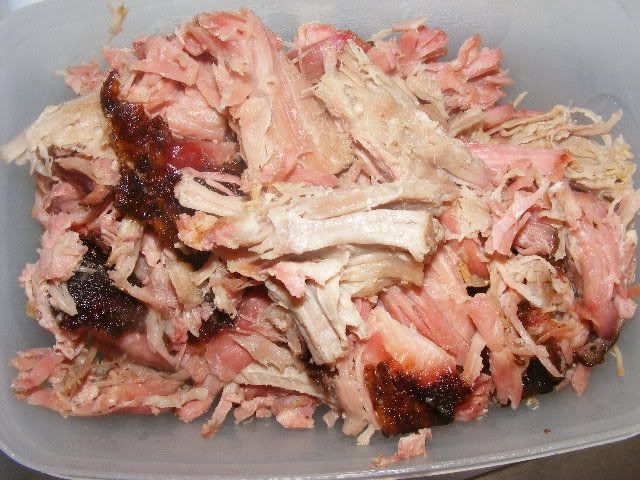 Sadly, the chuckie was a bit lean. The taste was good, but the meat was way dry. I felt bad sending it back to my friends that way, but it was their cut of meat, so I didn't really have much control over it. I sent them some of the pork to make up for it.
This was a nice refresher for next weekend and definitely confirmed that a little smoke goes a long way.
Thanks for looking!
Adam C