First part is here.
http://www.smokingmeatforums.com/for...ad.php?t=81559
Carol wanted Capicola so that is what it will be.
Unwrapped tonight. I was going to do it last night but it got too late. If it was a butt or chuck I would have and left it in all night, this is too temperature sensitive and needs to be pulled out at the right temp, no room for mistakes.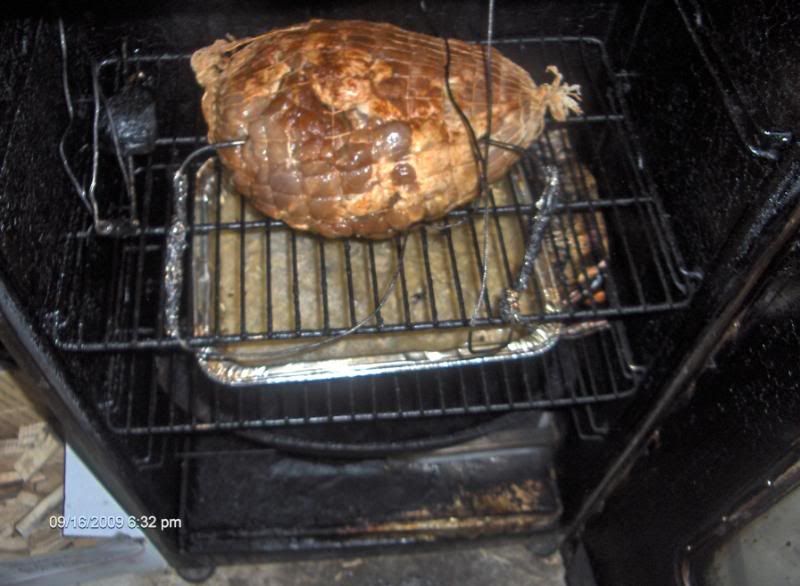 In the smoker with my rice from the other night to further cook and smoke, as it was a bit crunchy, just added water to it.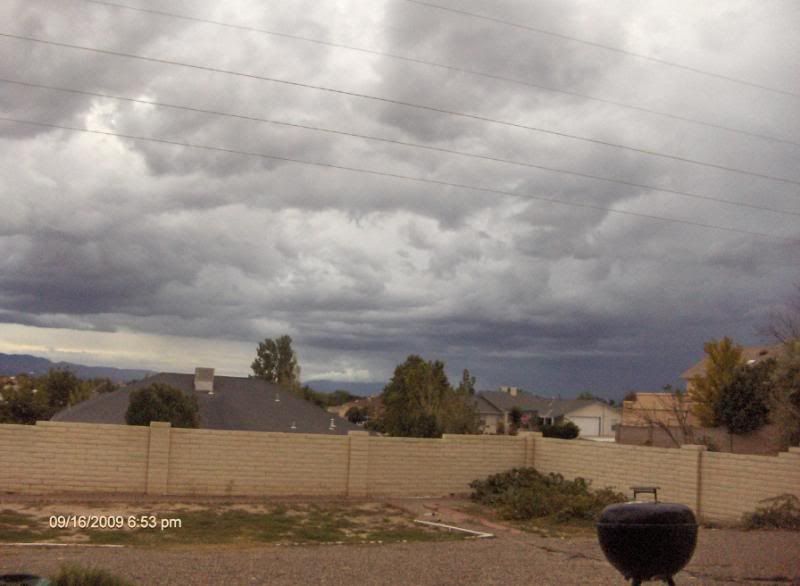 Looks pretty bad and is thundering, damned monsoons, every night lately.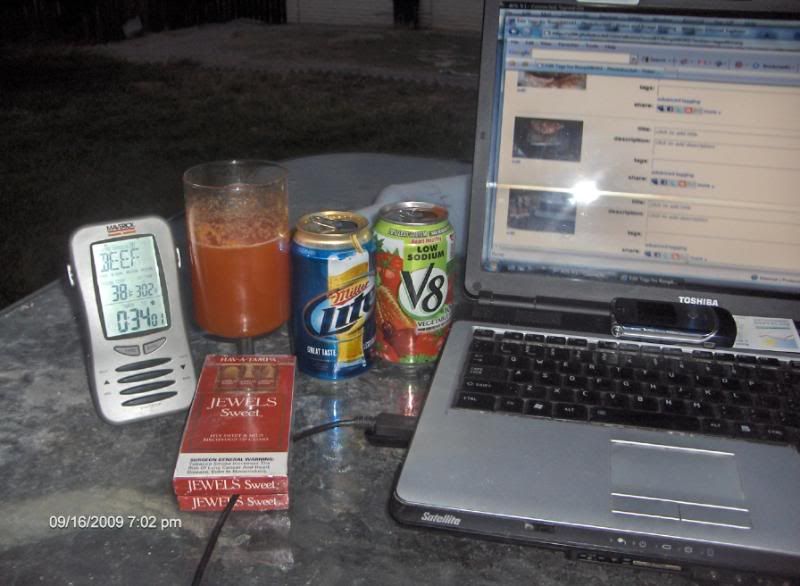 My arsenal.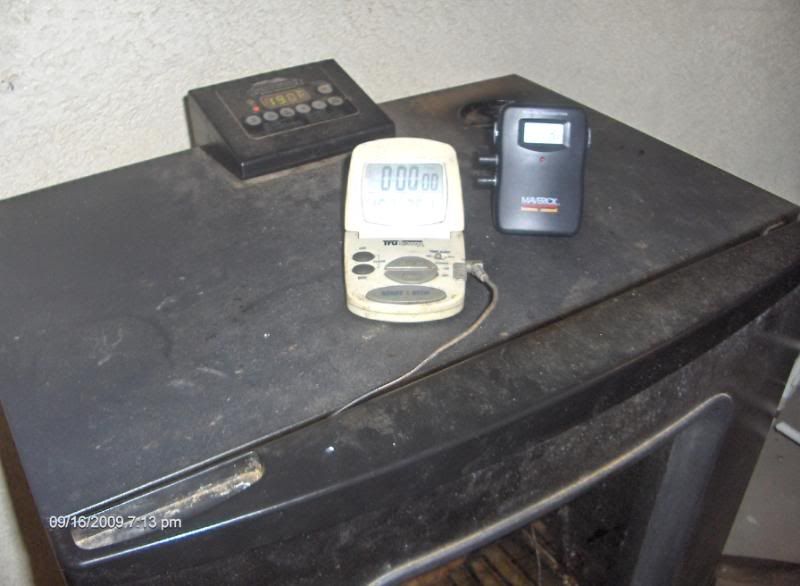 Over my left shoulder, I feel I am in a cockpit with all the
thermometers.
I will keep you updated, been a while since I done one. The whole process takes about 4 -5 days between the curing, smoking, then the cooling to slice, but it is worth it. I won't be able to slice until tomorrow night.
Stay tuned and thanks for watching.