I got a call from Dave today. He was at his dad's for a huge smoke over the weekend including a whole pig and 10 Sam's Club Rotisserie chickens among other things. He couldn't wait till he got home, so he called me from his lake home.
He could not stop raving about the chickens. He said it was the best chicken he has ever had and thanked me at least 10 times for recomending them to him.
So, on the way home tonight I had to get one.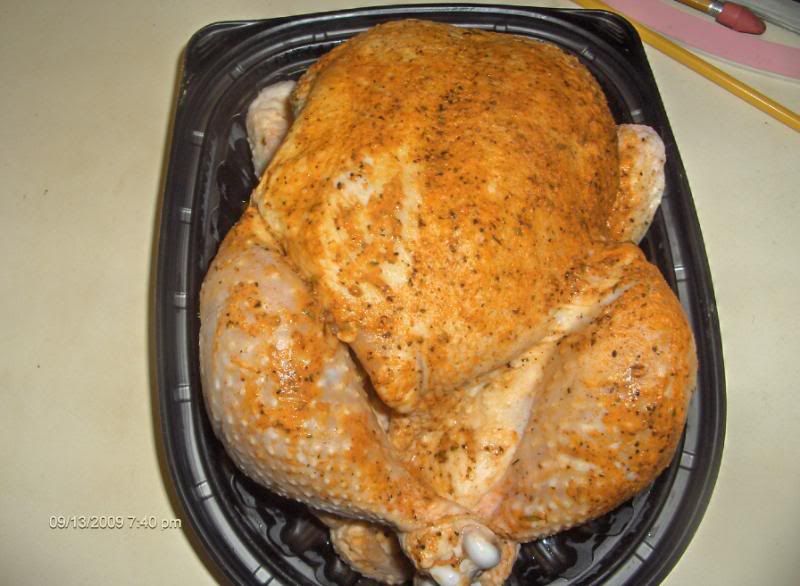 5 pounds of pure delight, pumped or injected or brined, rubbed, don't what they do to them but they are spectacular. Right out of the package and onto the smoker no prep. Note: it seems hard to get one raw for some folks, but I have no problem after asking the store manager a while ago.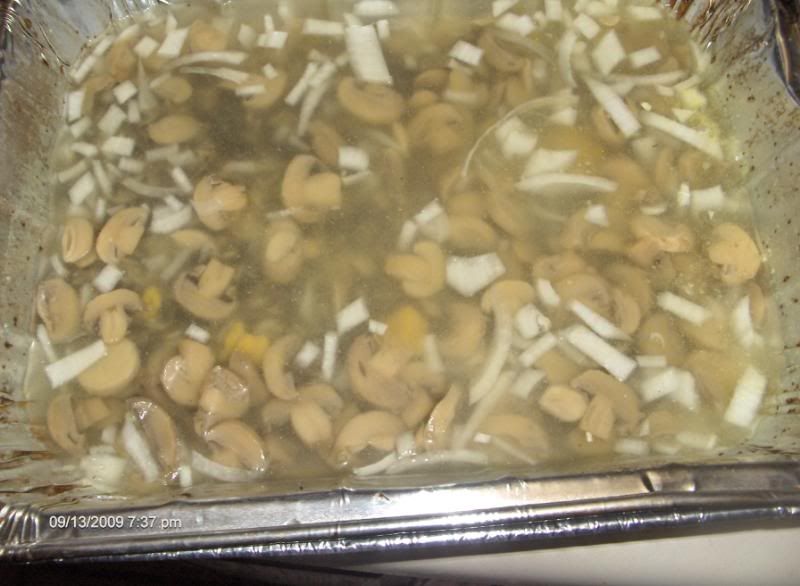 I decided to put a blend of wild rice and brown rice with mushrooms and onions and chicken stock below the chicken to catch the drippings.
I done this last year with some thighs and made some soup with it, man, oh man, good stuff.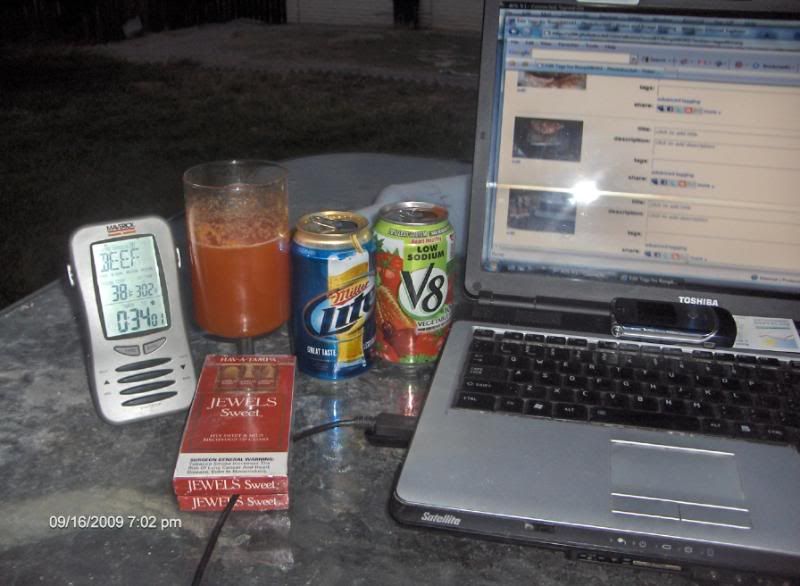 Anyway, as I was pre heating the MES it quit on me, I thought oh ****, and turned it off and back on, nothing. I then pulled the plug and did a reset, and it is now working again. I have no idea what happened but hopefully I will make it through this smoke.
More to come.