Here is my weekend pulled pork, trying to get close to how we do it at home for parties and Luau, but you cannot get the true flavors as it's done in the ground and the meat gets sort of a steam smoked and all the leaves and flavors marry together to get one good pulled pork, but I gave it a try and here's what I did.
Nice butt from Sams Club, seasoned with Hawaiian salt mixture(island rock salt, ginger and garlic)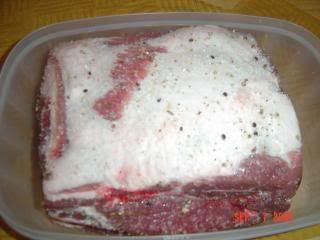 I decided to cook it in a pan to keep all the juices, I lined the pan with some island ti leafs to get some of that island flavor.
I cooked the pork at 230 for 7 hours got the temp at 160, I added some chicken broth, more ti leaves covered with foil and finished cooking to 200. I was gone for 3 hours so I lowered my fire to 205, got home upped the fire back to 230 or so and pulled it at 200, took almost 12 hours.
The finish pork just fell off the bone and was ohh so tender, I shredded it with a fork, added the drippings and had a ball.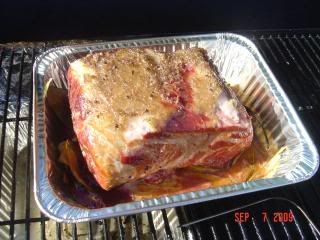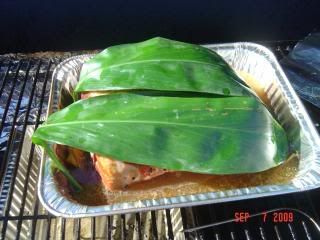 Pulled out at 200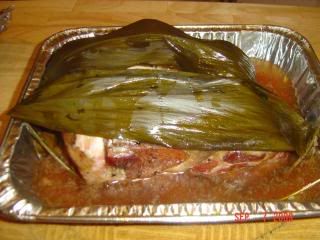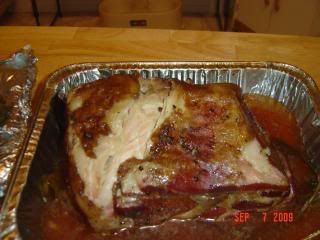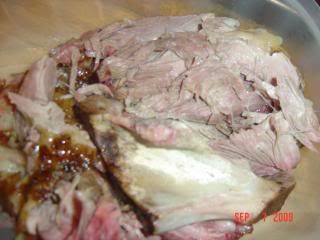 Thanks for checking it out. I also did my spin on chicken dish we do which is chicken wrapped in taro leaves, well I did a reverse and made a rollade "Fattie" in the chicken thread. Thanks