My wife and I attended a surprise 70th birthday party and a second bbq this weekend. I decided it would be a good idea to bring along some yummies. So off I went to my butcher who was able to get 3 6.5lb pork butts for me.
Since the BBQ's were in the afternoon I figured the best way to handle this would be to do an overnight smoke.
Wednesday night I whipped up a quick marinade and let it marry overnight in the fridge.
Thursday night I picked up the butts. I trimmed almost all of the visible fat off the surface letting the marbled fat do it's work. I injected the butts then dusted them with a rub of my own concoction. I wrapped them and in the fridge they went.
Friday night I got home and set the smoker up. I pulled the butts out of the fridge,redusted them, and let them rest: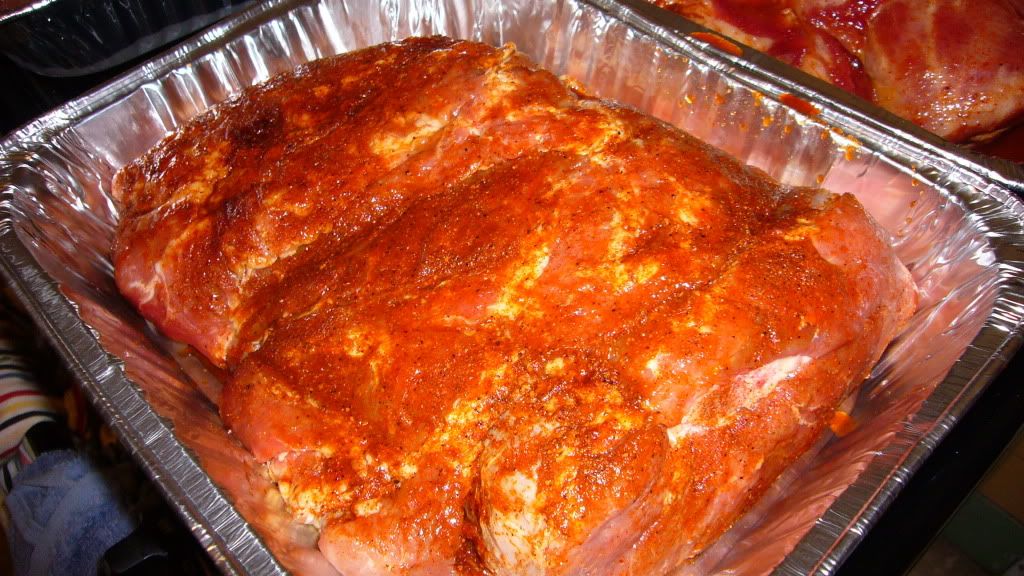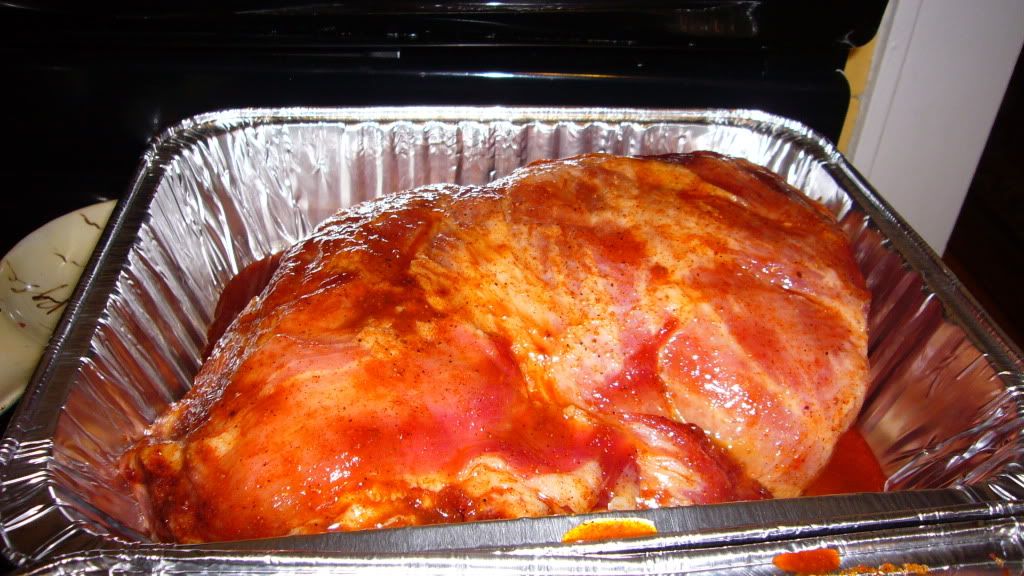 Once the smoker came up to temp and stabilized i dropped the butts on and smoked them till about 140. After that I kept the temp at 225 but didn't bother adding any more wood, just coal.
At 165 I wrapped the butts in foil and tossed them back on the smoker. at 190 I pulled them off the smoker, dropped them into 1/2 tray pans, and covered in foil, leaving one corner open for about 15 minutes.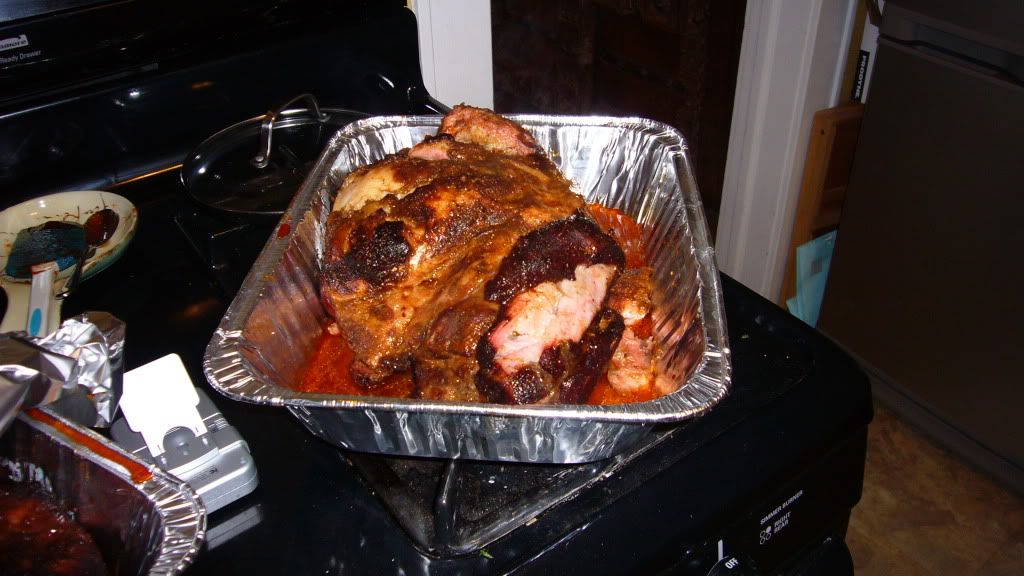 After 15 minutes I closed up the foil and tossed them in an oven to rest, not on, just a non breezy location.
An hour later (about 3:30 AM) I proceeded to pull them.
Since I retained the juices from foiling I was able to reheat by adding just a little apple cider and dropping into a oven at 225 for about 1.5 hours.
Served with a apple cider/vinegar finishing sauce and a sweet and sticky honey bbq sauce of my own concoction.
The pork was demolished with just a couple of leftovers at the second party.
In the future I think I will hold the pork in the smoker till it hits at least 195 or 200. I think it will make pulling it a bit easier.