I found a pretty good DEAL on Chuckie meat other day.
Rubbed the left one with my K.C. rib rub-other with salt,pepper and some of my minced de-hydrated garlic and couldnt resist sprinkling on some of my cayene powder....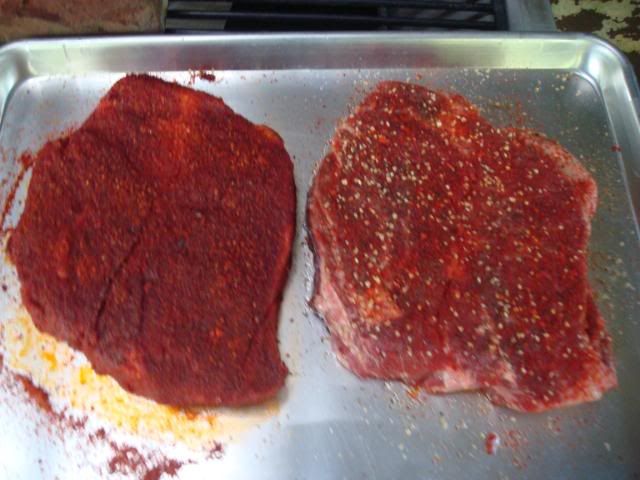 Put them on smoker with a little Bitternut hickory(like Pecan) and red oak
Was nice smelling this smoking below on patio as i stained my 40'x14' deck i built 4 years ago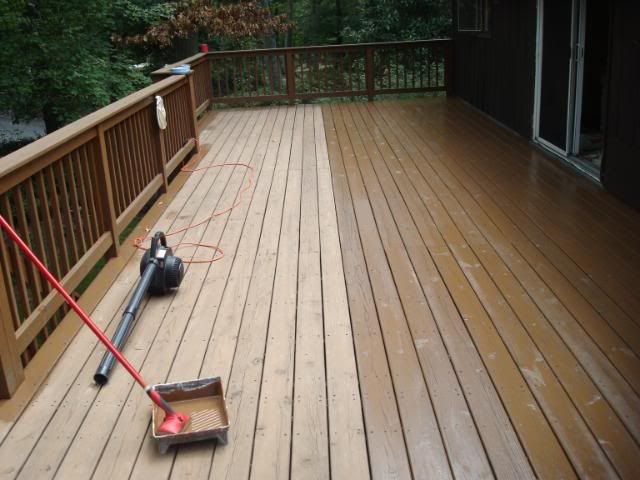 Put the rubbed chuckie in drip pan at 160ish with onions( for au jus) to keep meat 1/4 inch above juice and some low-sodium beef broth and foiled.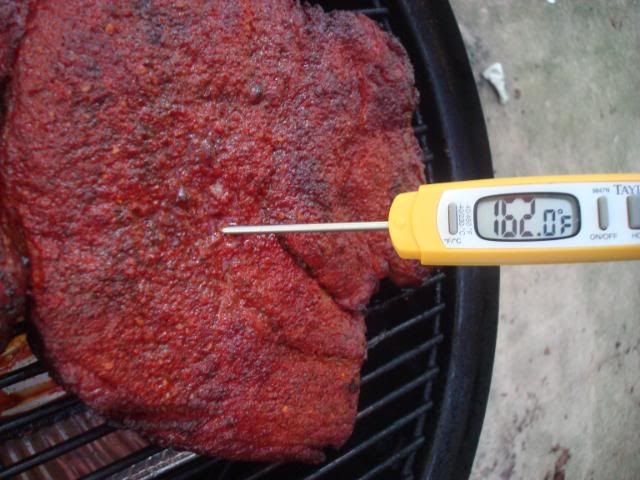 Took this one in pan to 205 degree and rested 2 hours
The naked chuckie was pulled at 190 and rested 2 hours.I will cube and put in my ceramic stew pot with lots of garden veggies and red potatoes etc. tomorrow-plus some of au jus...
Didnt cut against the the grain perfectly, or try, but the 190 was medium tender and will be great cubed in stew
Rubbed chuckie was pulled and put in au jus with the onion and a little more beef broth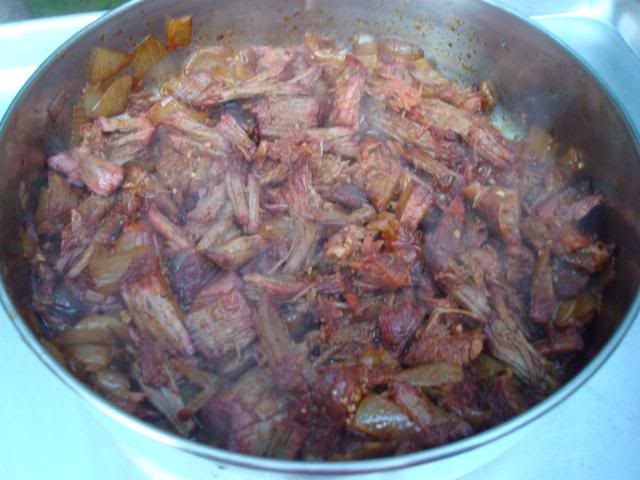 Little cheese and they were excellent.Minimal work-on the chuckies..Will do again