Hi All,
Man, I have been Jonesing for the SMF and my smoker these past few weeks.
We recently purchased a new (to us) 28' travel trailer and have been camping every weekend since we brought it home (My 10 year old daughter is having her Birthday / Slumber Party sleepover in it this weekend or we would probably be out camping this weekend too).
The wife rolled her eyes at me last weekend when I discovered that with a quick connect I can actually plug my smoker directly into the propane port for the outside grill....and don't think for a minute I was kidding....
So anyway, we are home this weekend and I decided to smoke a pork butt for pulled pork.
I started yesterday afternoon and decided to try something new after reading something on Jeff's blog about injection so I mixed up some of my dry rub with a little apple juice and injected as much of the mixture as I could get to stay inside the roast.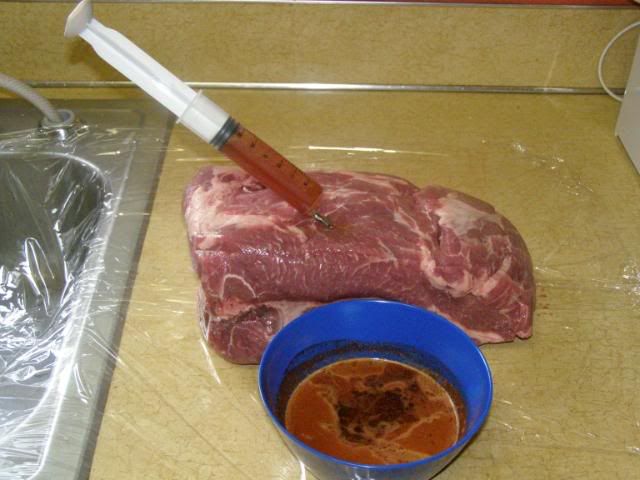 Then dry rubbed and wrapped it to season in the fridge overnight.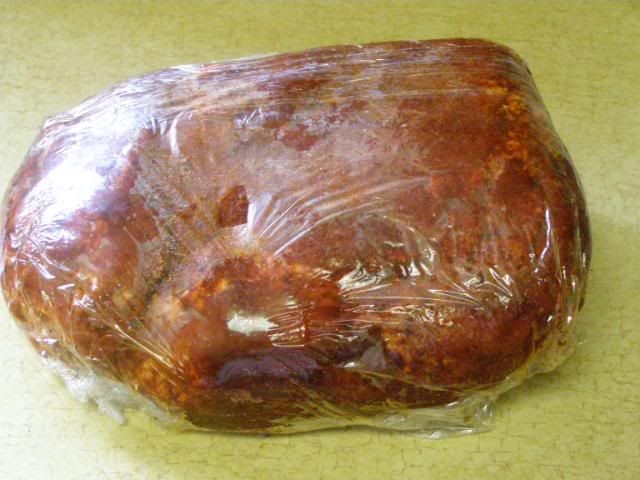 At 06:30 this morning the smoker had been prepped and I loaded the Pork Butt into the smoker.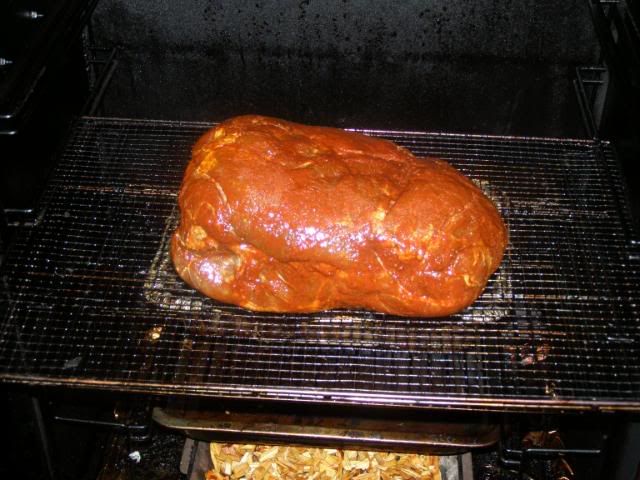 And then set to work on some cole slaw and checked on the batch of Dutch's Wicked Baked Beans I prepped and mixed together last night (decided to try mixing everything together the night before and see if "Blending" the flavors overnight has any significant impact on an already delicious recipe) which will accompany our pulled pork this evening.
Will post more qviews as the smoke progresses!