Picked up the recipe from another member here (errin???) and just made a few changes. Some of my photos are not there and I will dig them up and ad them later.
Smoked up some steak for Fajitas so here they are.
Done with Cherry wood.
Photo is cut off I will try to get a better one loaded if I can.
The ingredients:
Crushed peppers
Chili Powder
Sea Salt
Pepper
Oregano
Onion Powder
Cumin
Balsamic Vinegar
Virgin Olive Oil
Minced Garlic
Round Steak
Fresh cilantro
Cayenne pepper
Orange and Lime Fresh Sqeezed
Onion
Red, Yellow, and Orange Pepper
(will ad photo of this all mixed when I find it)
So here the Steaks are some still in bag some done: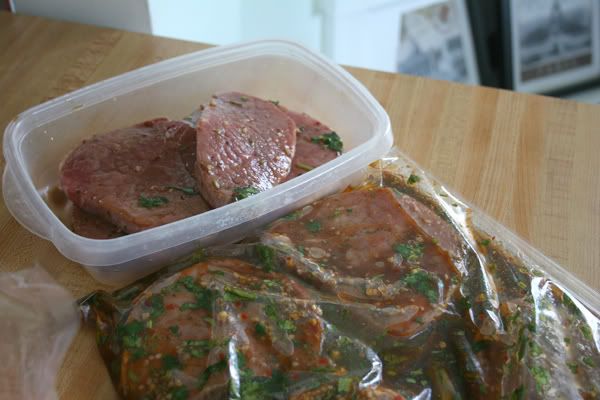 and this is those steaks cooked with some cut up: (
Horrible photo will try to get a better one up)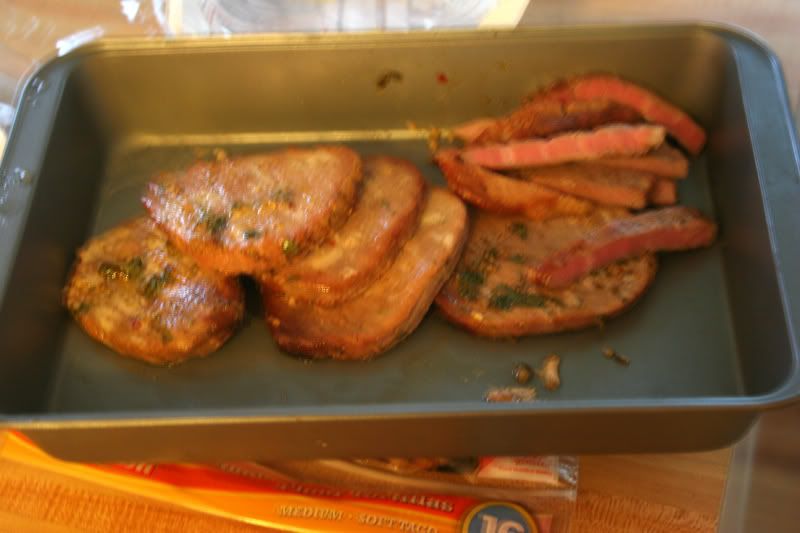 And the finished product: