Thought y'all got rid of me huh....Yer not that lucky!!!!! LMAO
Ok, here's one for y'all to try... A double layered meatloaf. The reason I do them this way is so you get a good mix of the cheese instead of in one
spot.
Ingrediants I used:
3.75 lbs. of burger
3/4 Cup chopped onion
1 large chopped bell pepper (green)
3 large eggs
8 ozs. of Pepper Jack cheese
1 T Cajun seasoning
1 T Soy sauce
Bullseye BBQ sauce
Wood used: Maple
In a large bowl break up burger and add onion, chopped pepper, eggs, cajun seasonig and soy sauce. Mix very well with hands.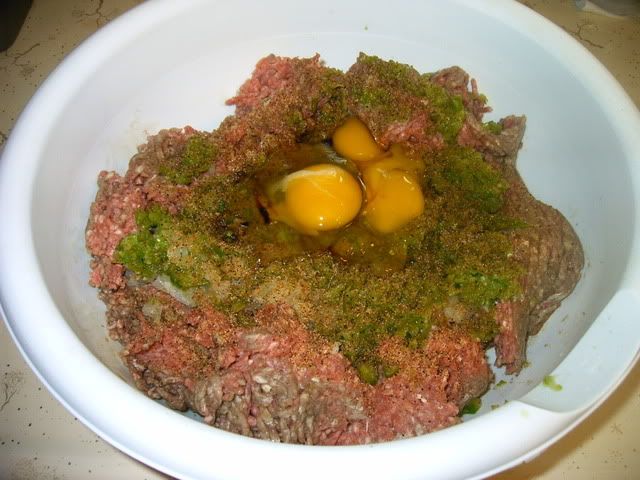 Once mixed, put a layer of burger about 1/2 inch thick into a lubed up loaf pan (I just sprayed it with Pam). Leave a little hollowed spot for the cheese and the edges a litttle high so the next layer of burger can be pressed to seal in the cheese. Add a layer of cheese.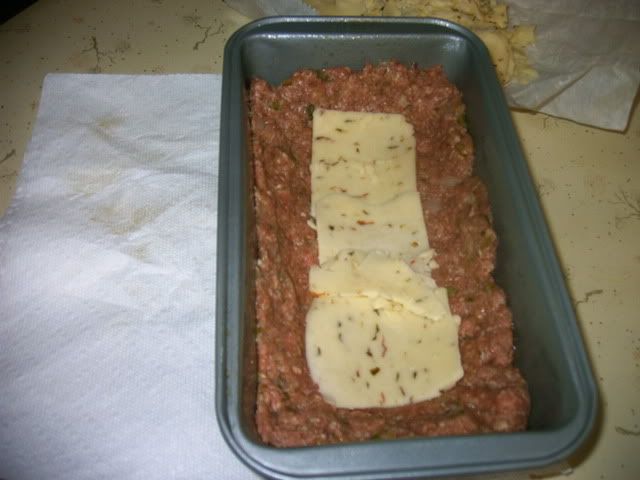 Add your next layer of burger and apply some pressure to seal the edges.
Remember to leave a little hollow to lay your next layer of cheese.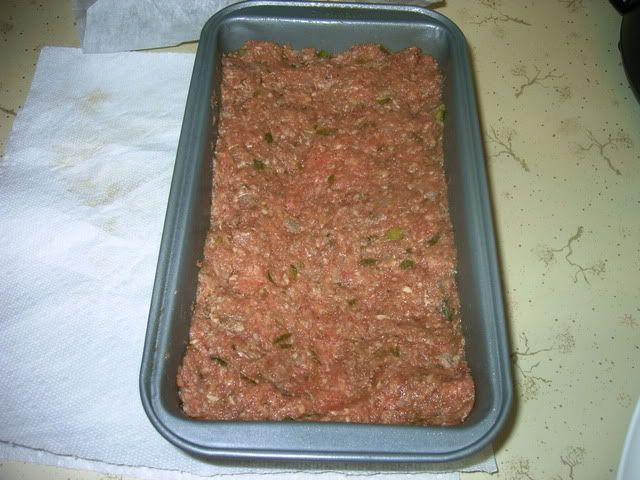 Add your next layer of cheese.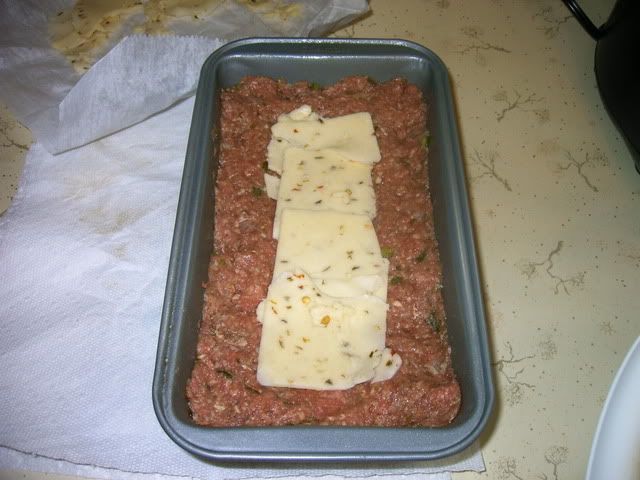 Add your final layer of burger and compress firmly on top and then around the edges to seal the cheese good.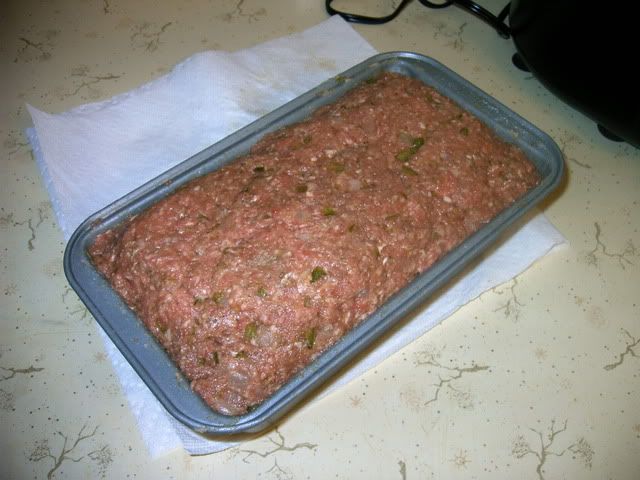 Cover with foil and put into the fridge to let it firm up and soak in the seasonings.
Here's a burger I pan fried for a quick lunch (just the burger and bun, I wanted to check the flavor of the meat before smoking) and it was pretty tasty even for pan frying......No finished pics of the burger, I was to hungry...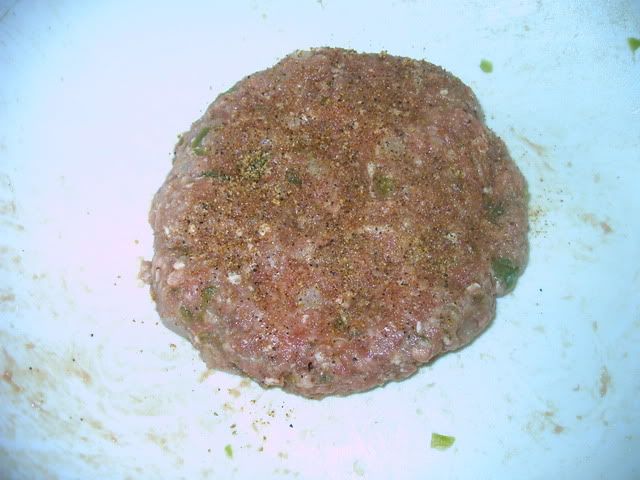 I will post the rest of the pics later once it's done.....
Thanks for lookin so far...