Haven't done these in awhile since I hadn't been out fishing much. Managed enough for the smoker on the last trip so time to fire it up.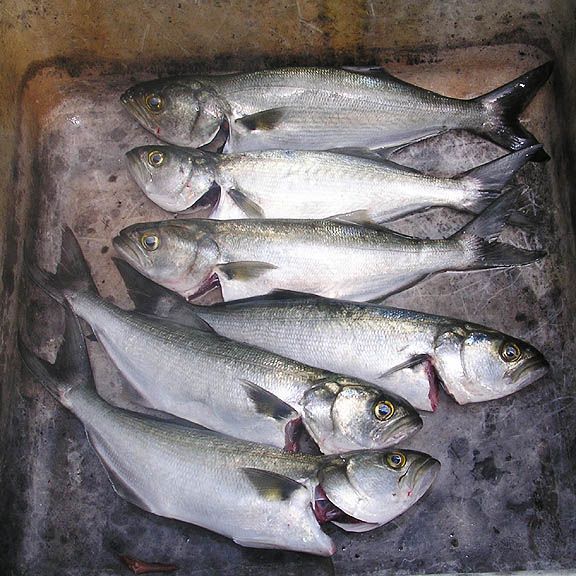 Just fillet them, leave the skin and scales on the fish.



Maybe a light coating of EVOO, then apply your spices of choice.




I don't bother brinning, alot of folks will do this, but I really notice no difference. So why waste the time. Make sure you have Black Pepper in there and a good amount of it. Also some heat.



I'll smoke these in the 180º to 190º region for 3 1/2 hours. You want the fish alittle drier if you want to make dip, less time if you want to just peel and eat. I used Hickory and a piece of Oak for my wood.
Too keep the fish from any real drying out, I mix a 50/50 mixture of oil/lemon juice. Give the fish a light spray then pat them dry with paper towel. Gives the fish a nice color.




Smell good. Already got the dip going with a few fillets going to a neighbor and few heading to Orlando with my wife. I have four left to put on Wheat Ritz crackers with some Gourmayo Wasabi dressing. Yummy
Edited by Flash - 10/8/11 at 1:44pm