So my wife found a recipe for meatballs she wanted to try. It was a pretty weird recipe but I agreed to go along with it only if we get to smoke them. Sorry no pics of the process, but here is the result.
Smoked them up in my fake smoker (propane grill) for about an hour. Had to use the pan because the recipe called for a can of chicken and rice soup and a can of chicken and stars. Please ignore the ugly countertop.
I cooked it pretty warm, about 350 and used a mix of mesquite and red oak. I was a little leary about the short time and high temp, but they came out pretty good. Even got a bit of a smoke ring.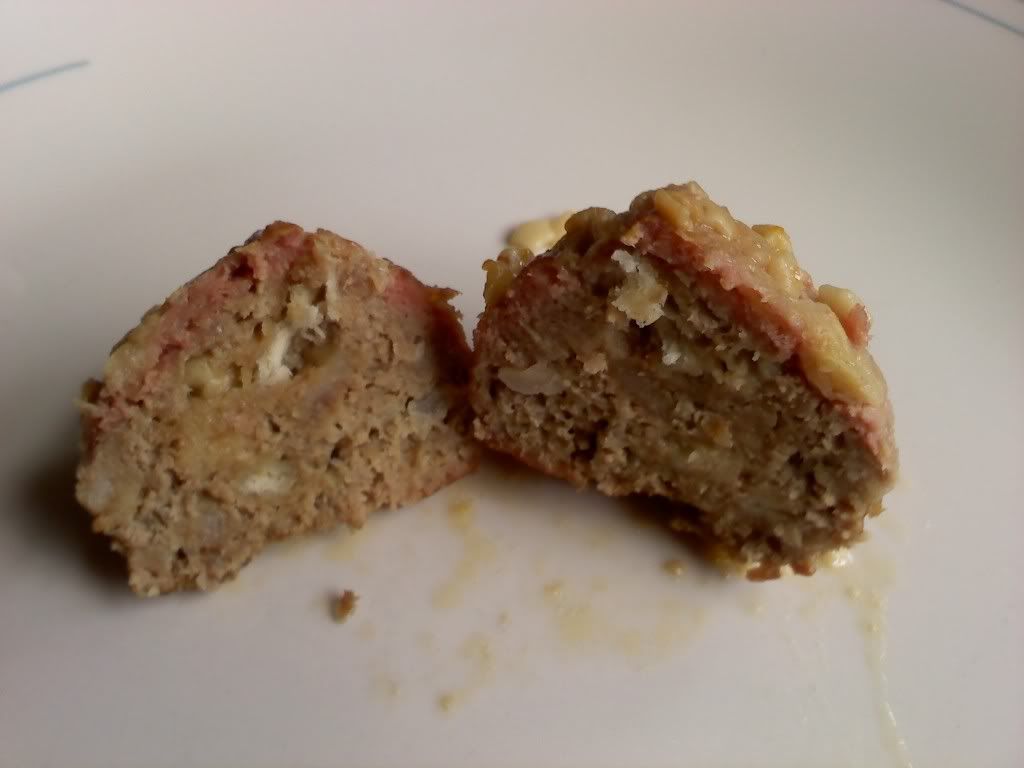 Overall, my wife like them more than I did. I thought the recipe was pretty bland (meat, eggs, onion and crackers + the soups). I would try them again with the soups, they did add a "chicken soupy" flavor as you would image but kept them very moist.
I am still working things out on my fake smoker, but by the end I did have the TBS going and it was all good.
edit: dang, those images turned out pretty good for a cameraphone. :)