Went and bought a chicken so I could take some pictures on how to cut it up. I took a messload of them, 31, lol, but I'll try to keep the number down!
Got a 5 lb. fryer, nice size chicken @ .88 lb., about $4.00. Let me introduce you to the victim.. er, subject: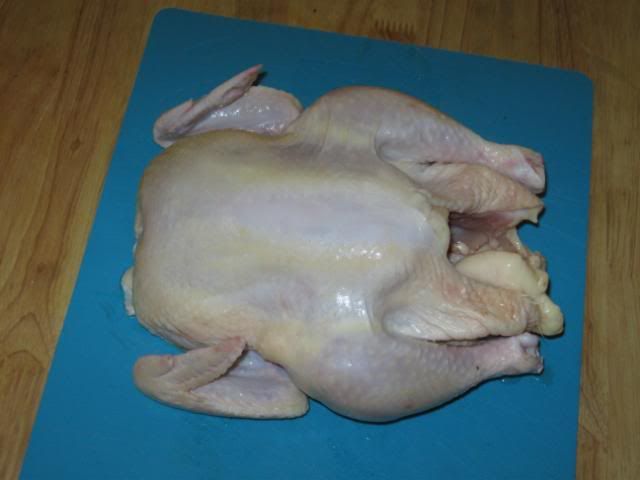 Start by laying it on one side and cut the wing off - cut under the wing towards the front of the chicken, expose the joint and cut through it: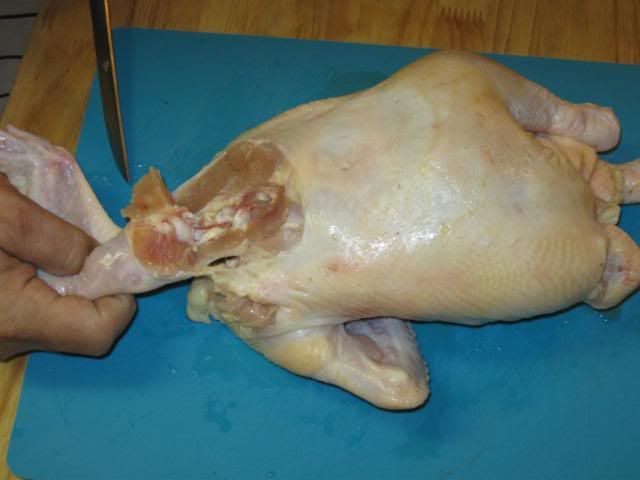 Flip it over and cut off the other: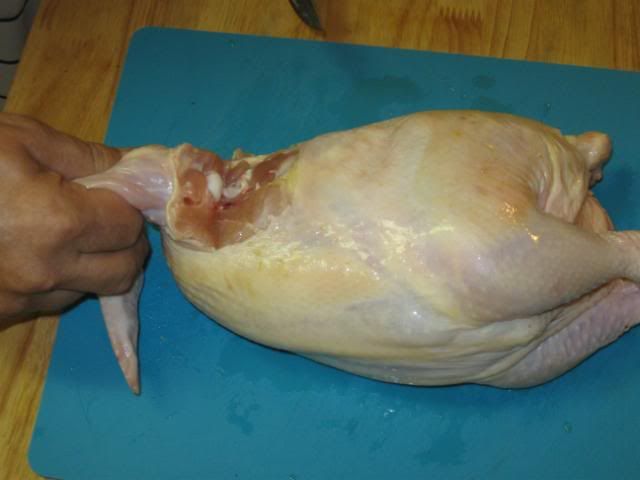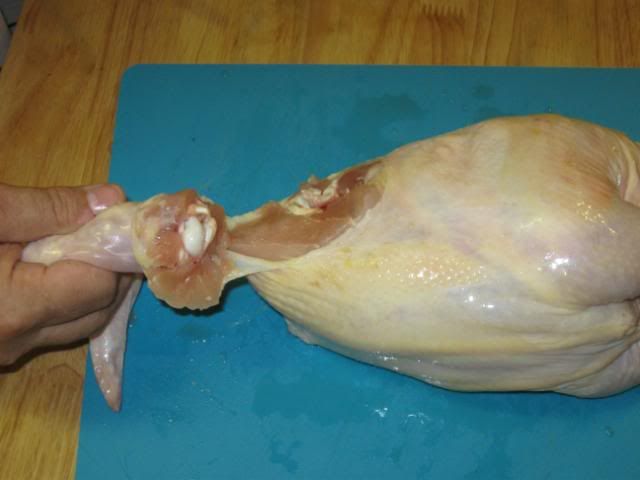 Then, lay her on her back and cut down each thigh: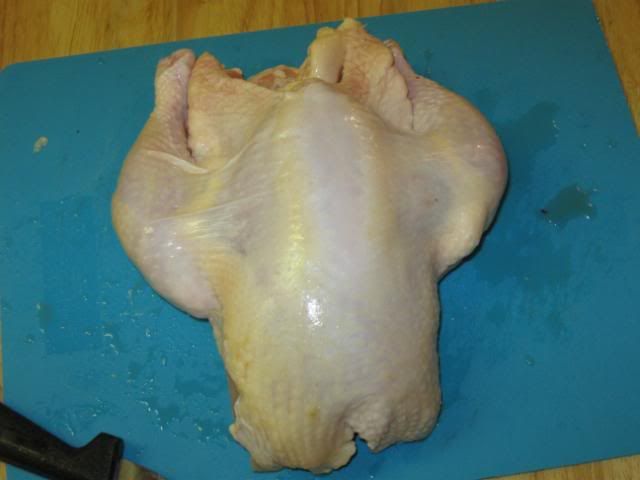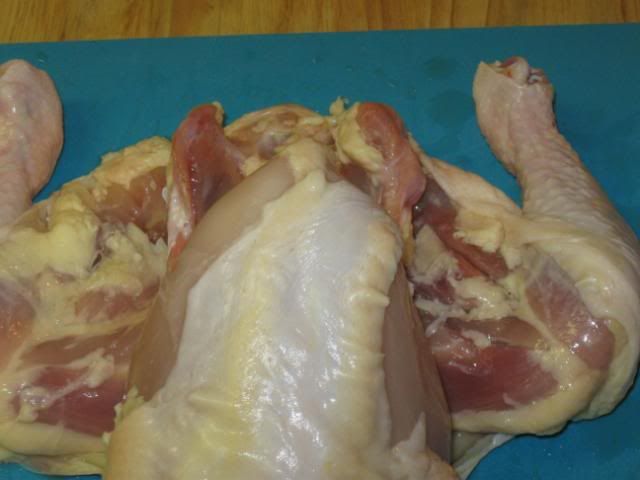 Grip the chicken under each thigh at the joint and 'break' it, bending the thighs downward until the leg bones pop out of their sockets on the backbone: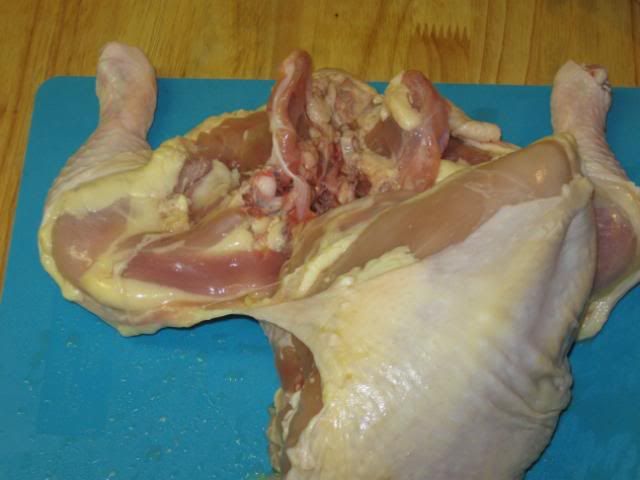 Then cut the thighs off the backbone. If you're careful and pull on it a little you can pull out a piece of meat from the backbone that resides in a cavity just above the socket called 'the oyster'. I didn't bother doing it on this one, but on a future post I can focus in on that little part.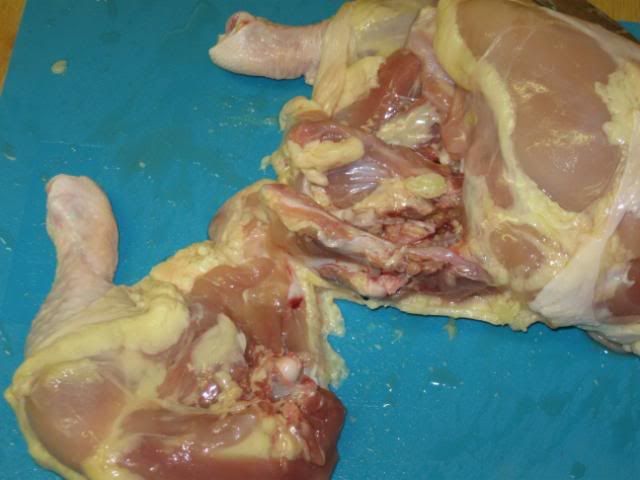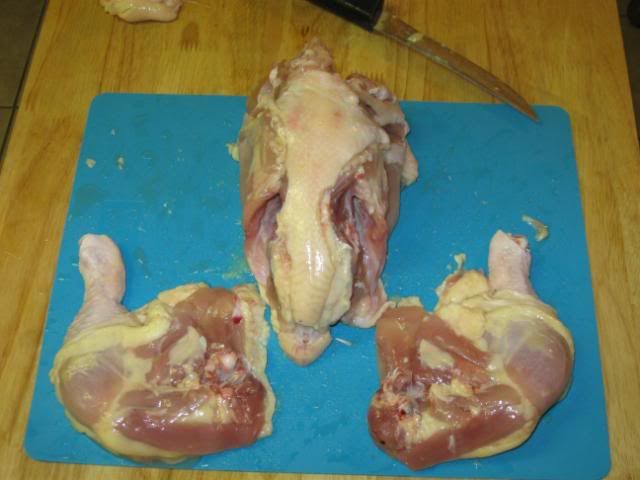 End of part I, wings and legs cut off.