Ran outa summer sausage, had ta eat store bought last week!
So whooped up a 10 pound batch taday. Also tryin a new recipe fer a Garlic an pepper blend.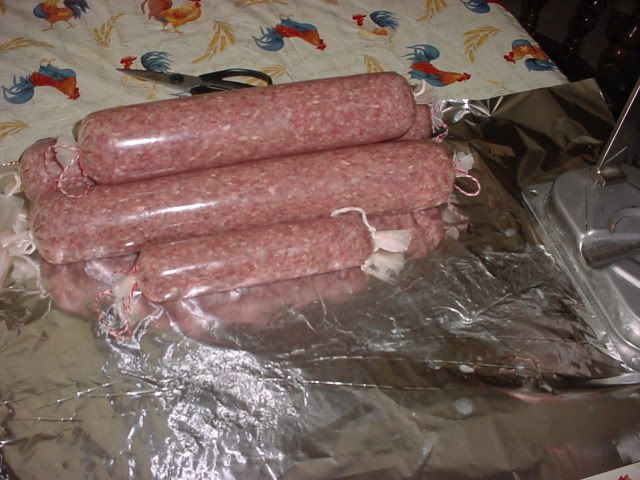 That little feller there be the Garlic an Pepper stick. Lookin forward ta tryin that en! Thier on Trident 1 an I'll put up some more pics after the smoke.
__________________