So Rivet has been doing some pterodactyl eggs lately and then irishteabear did some straight form the fridge so I figured I would give them a try.
Took 4 eggs straight from the fridge, placed on foil and smoked over cherry for 2 1/2 hours.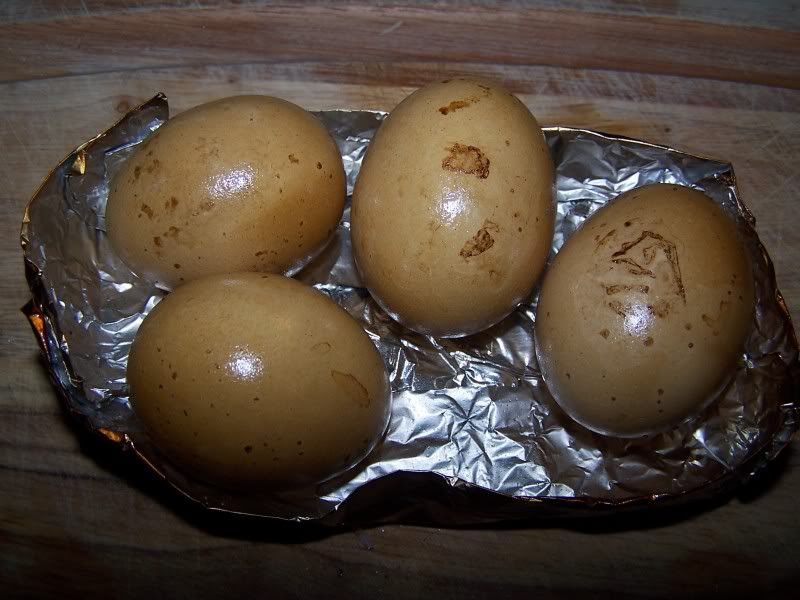 Cooled slightly and cracked it open
They had a nice light smoke flavor that I didn't really expect but it was really good.
Nobody else wanted to try them that way so I took the rest and made some deviled eggs.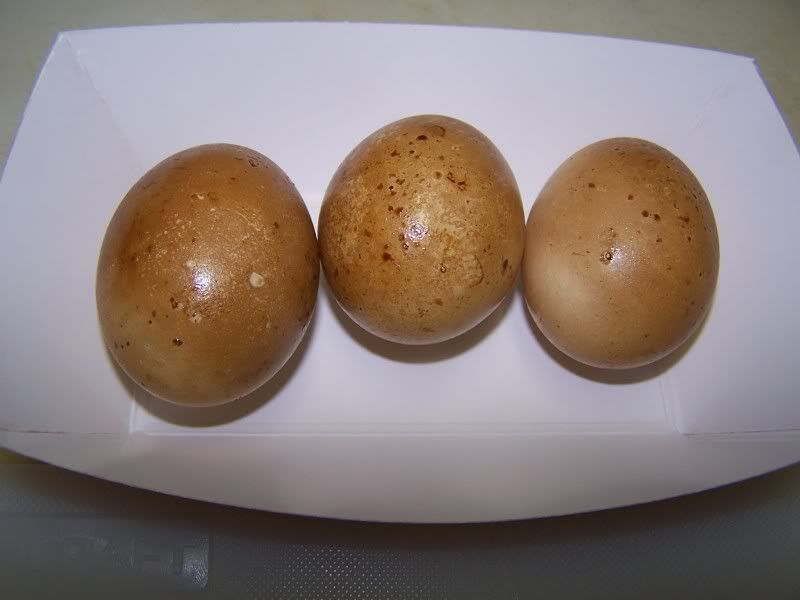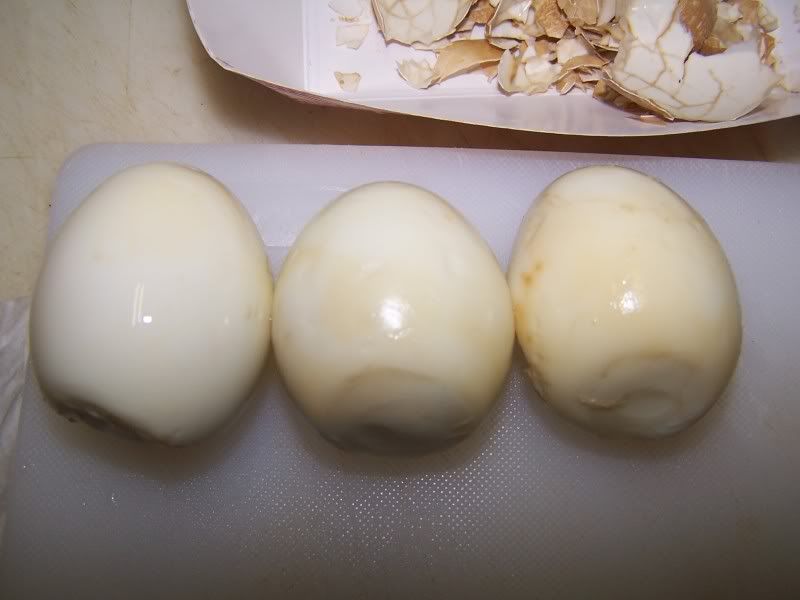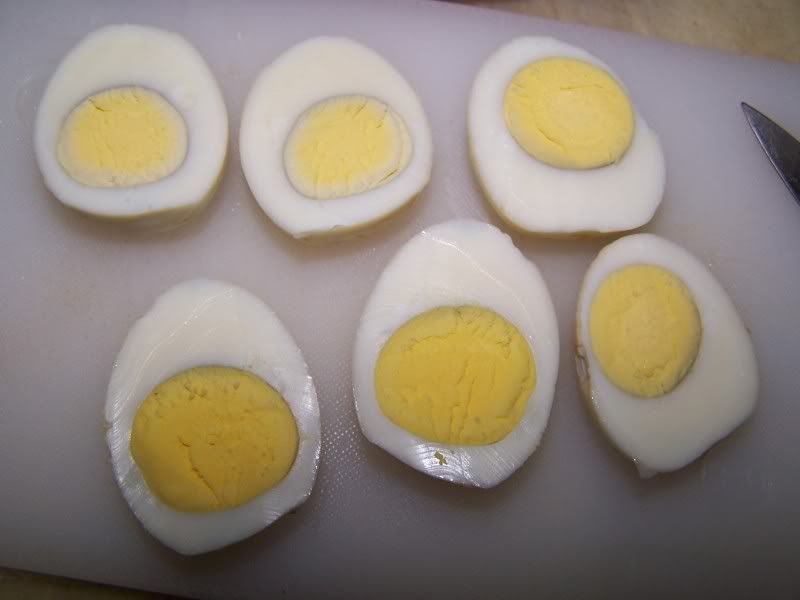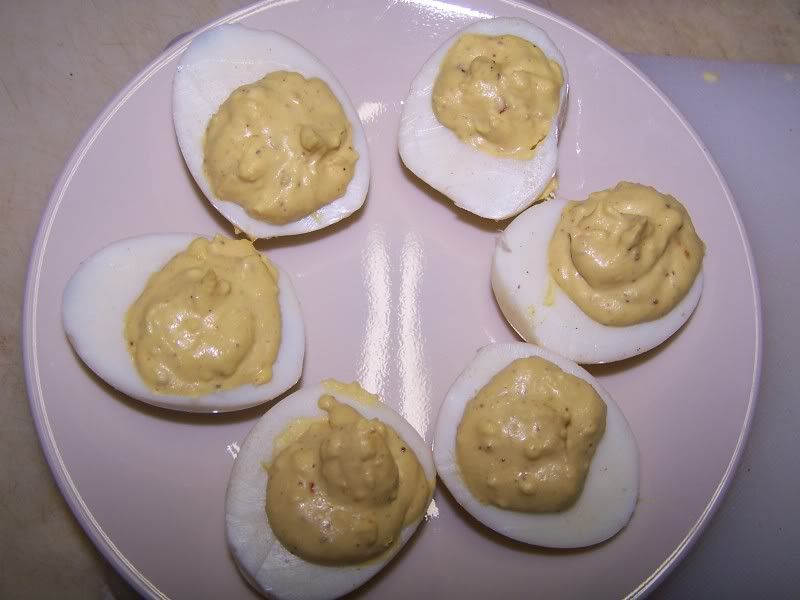 The yolk mixture may look a bit on the runny side and that's because it is. Added a bit too much mayo and not enough mustard so had to adjust till it tasted right. Also mixed in some chipotle rub and sprinkled with paprika.
They were gone shortly after I got the last pic.
The flavor from the rub worked really nice and there was a nice light smoke flavor throughout every bite.
Definitely something worth trying.
Smoked egg salad sammies, smoked deviled egs, eggs on a salad, spanish rice bake with smoked eggs...so many things to try now. I'm going to toss a few eggs on on a regular basis now to use in many dishes.
Thanks Rivet and irishteabear.