This is my second attempt at making capicola a.k.a Gabba-gool.
I started out with the brine.
1C Morton Tender Quick dissolved in 4C water.
Then, I injected a boneless shoulder until it was so plump I couldn't fit anymore brine inside, placed in a gallon bag and brined for 3 full days, turnin g several times a day.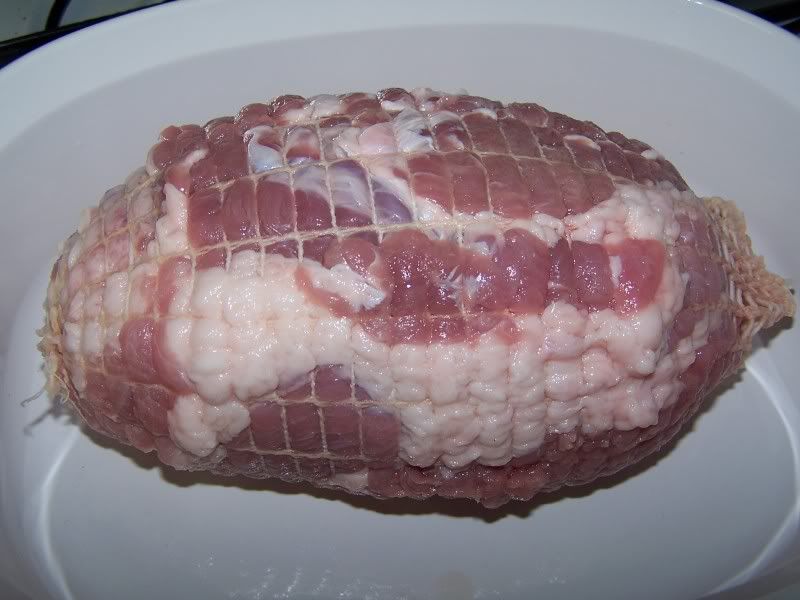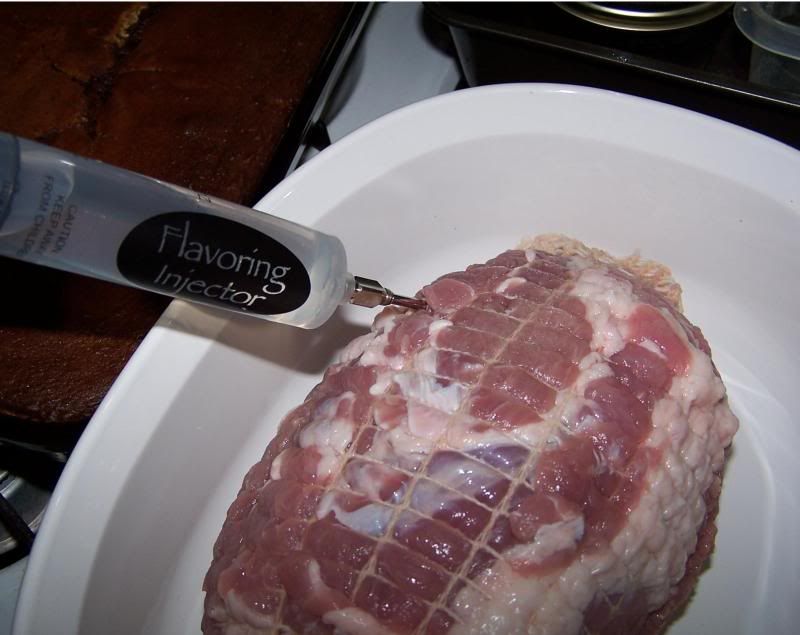 On the third day I removed from the brine, rinsed and did the fry pan test. All was good so I mixed up the rub. No measurements but it was crushed red pepper, paprika and a chipotle for a little something extra.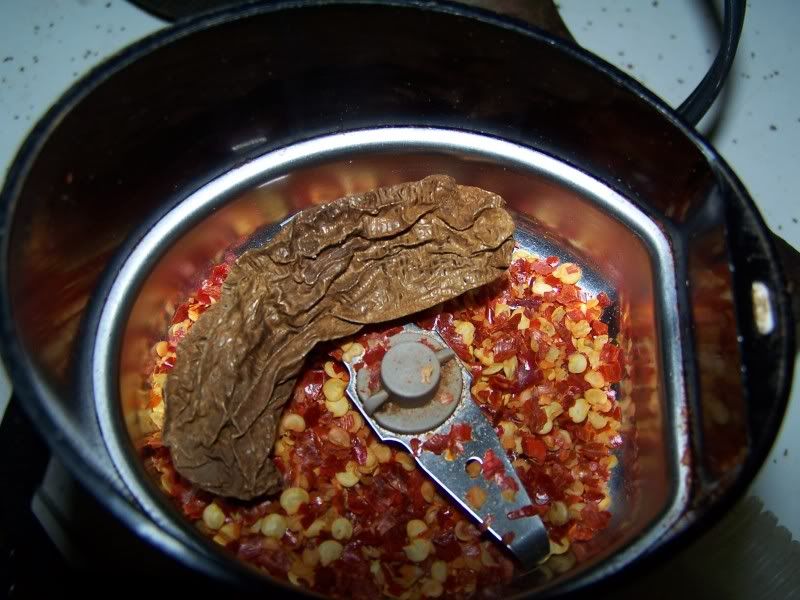 Rubbed it up and tossed on the smoker, 225 over cherry.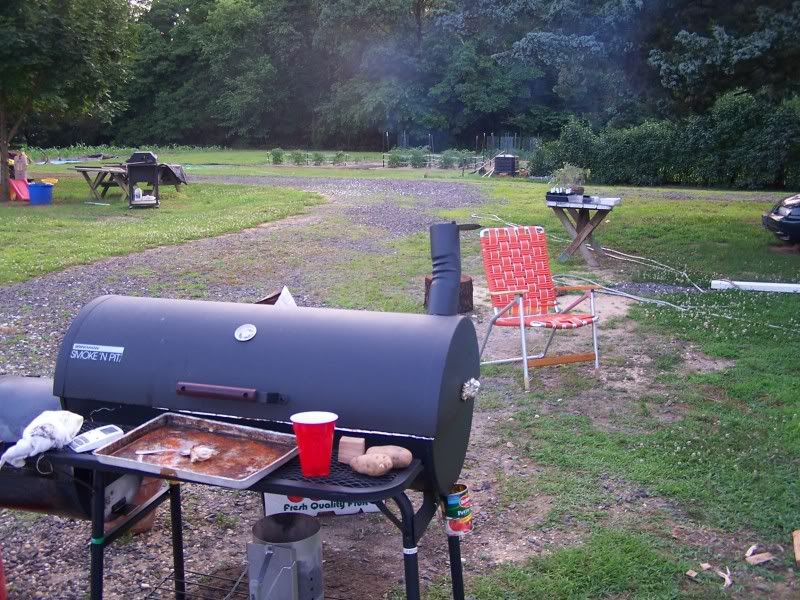 Once it hit 155 I pulled off, removed the netting and let sit until cool enough to go into the fridge overnight.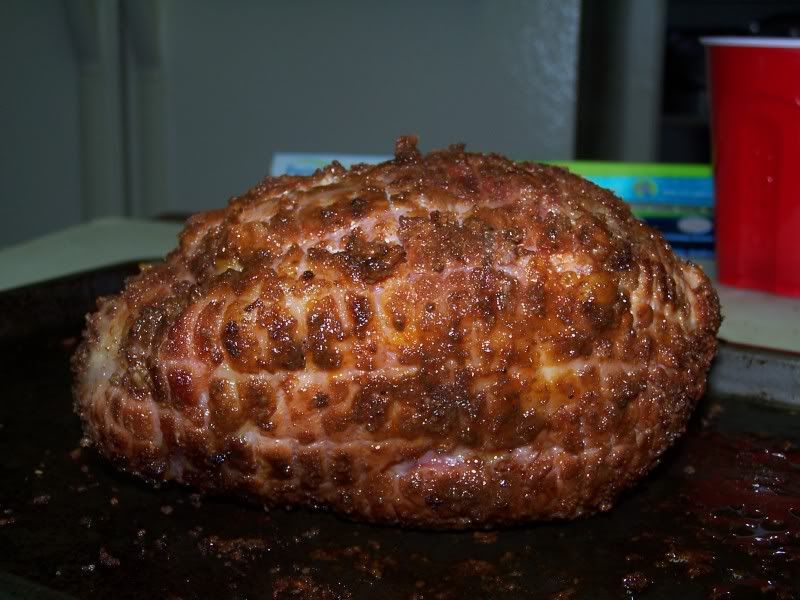 Cut off a few slices for tasting, man I need to invest in a slicer!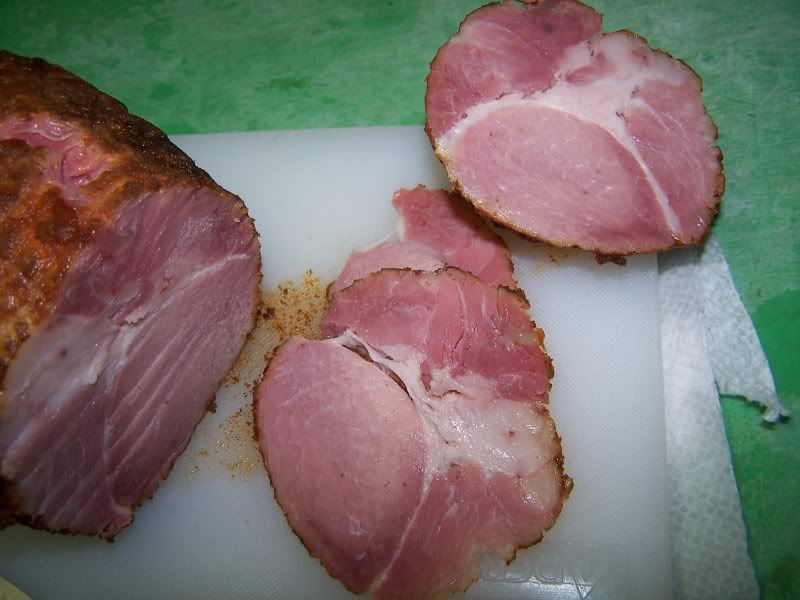 It was tasty, delicious and yummy all mixed into one.
The chipotle added to the rub gave it such a wonderful flavor, next time I'll add even more.
Writing this makes me want to go back and slice off some more.
I hope you enjoyed my cap thread nearly as much as I enjoyed making it.