Carol has skipped dinner for 3 weeks now. On a diet I guess she won't admit it. I talked her into having he favorite, Ribeye W/ Mushrooms. She said Ok, no potatoes.
A pound and 1/4 Ribeye. A large can of mushrooms with lots of butter.
Smoked to 115' at 150'. I had Youshidas soy and garlic and lemon pepper and then flipped on a hot Weber gas grill for the sear.
Off the Weber. 4 minutes on side one 3 on the final.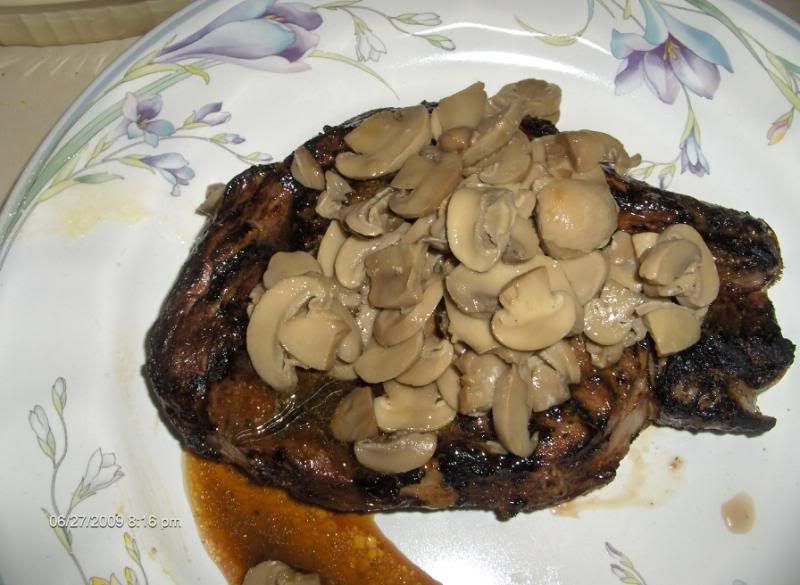 Do I need to say more?
Perfect!
Thanks for watching.