Ok, here we go....
Ingredients:
Tennessee Pride Country Sausage (mild)
Cajun Injectors, Cajun Shake Seasoning
1 Green Bell (sweet) pepper
1 Red Bell (sweet) pepper
Kraft Mozarella cheese
Chopped onion
Bacon
Pepper prep.
Clean and slice the peppers then in a frying pan add peppers and just enough water to cover the peppers. Sprinkle with Cajun Shake (1 TBSP) and turn heat to a little less then half flame. Cook covered, stirring ocasionally for the seasoning to mix with the peppers. The seasoning will give the peppers a sweet and tangy taste. Peppers should be slightly limp but not mushy. Allow to drain and cool before putting on the fattie.
Step 1. Sausage rolled out in zip lock bag.
Step 2. Add Cajun Shake to taste.
Step 3. Add layer of Mozarella cheese.
Step 4. Add peppers.
Step 5. Add onions.
Step 6. Add another layer of Mozarella cheese and roll up fattie.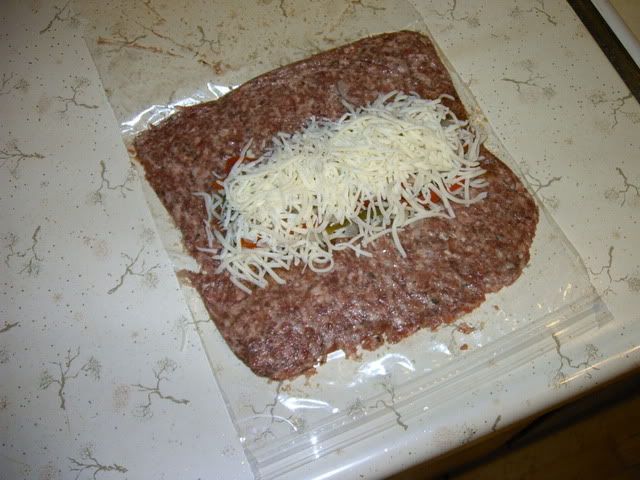 Step 7. Add bacon to roll.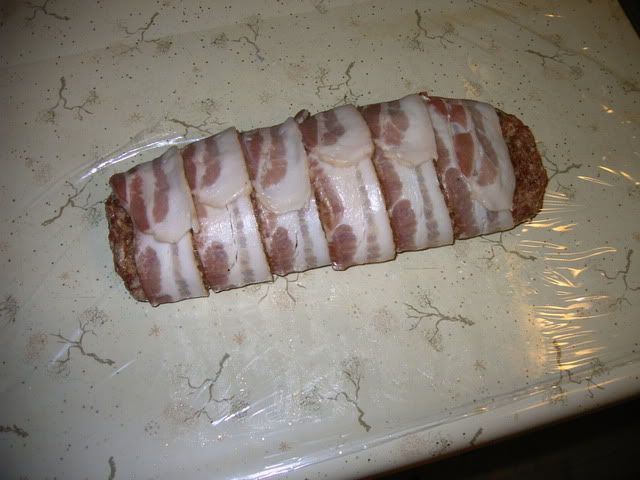 Step 8. Sprinkle Cajun Shake over bacon.
Step 9. Fattie all rolled up and ready for the fridge to firm it up and await the thin blue smoke.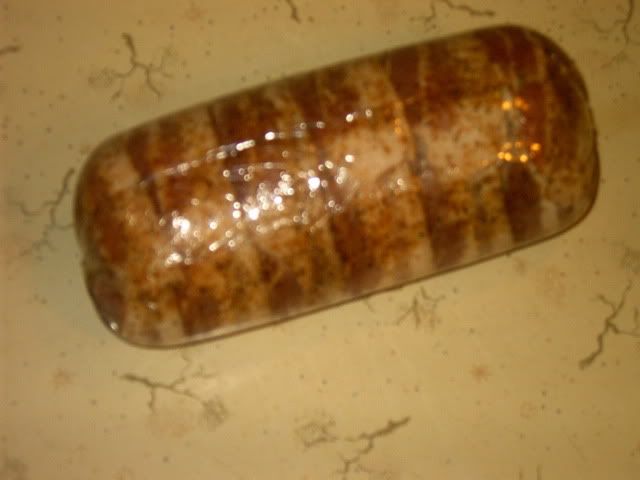 I'll add pics here of the finished Fattie once I cook it. Hopefully tomorrow.