Hey All,
Made some hot dogs on Thursday. Smoked 'em yesterday. Here's the recipe (nothing earth shattering):
3 1/2 pds chuck steak
9 pds butt
175 grams Wiener seasoning (from Sausage Maker . . . why fix it if it ain't broke?)
1 tsp Insta Cure #1
1 1/2 cups Soy Potein
Sheep Casings
Meat cubed up: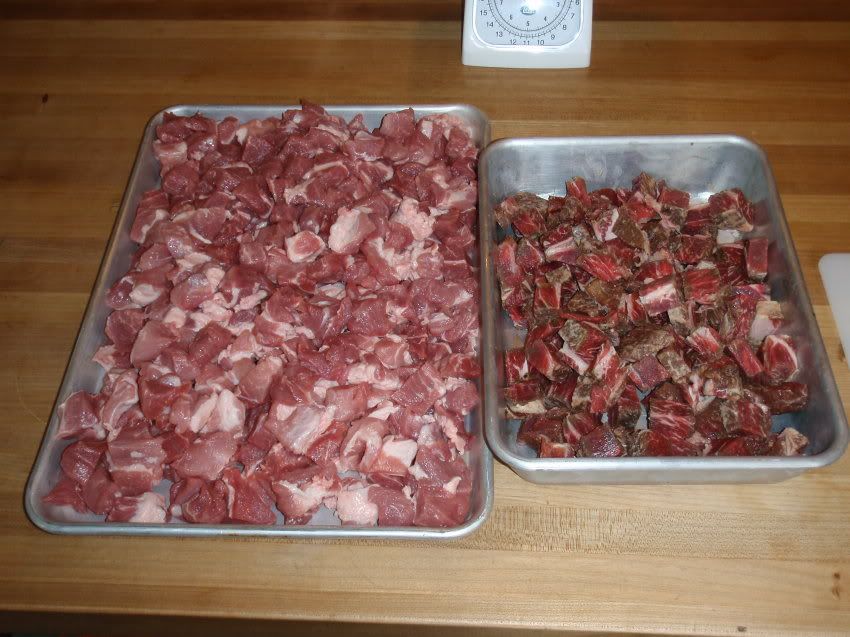 Ground ( 3/8" then through 1/4"):
Mixed w/spices, and the casings off to the side:
Stuffing: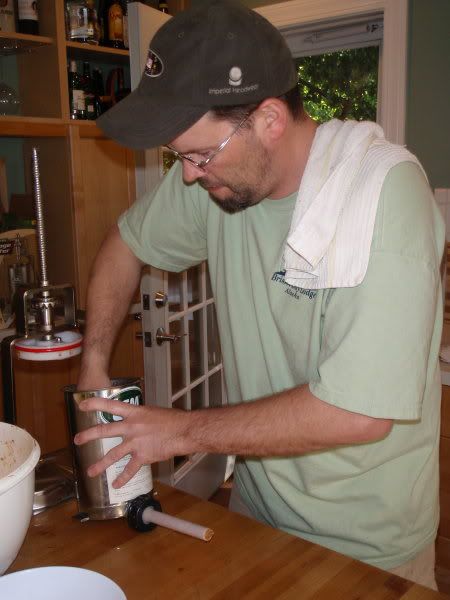 The pile, post stuff:
Smoked/cooked for 10 hrs - 130 for 2 hours (no smoke), 150 for 6 hours (light hickory), and 170 for two hours (no smoke, and until 154 internal temp), then out to a cold water bath and hanging at room temp for bloom for a couple hours: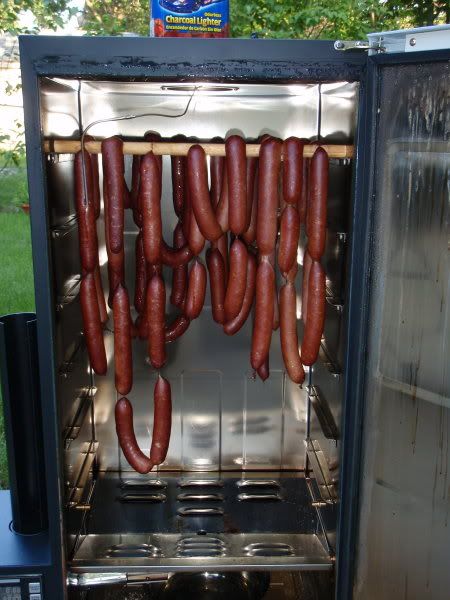 The 12 pd bag
: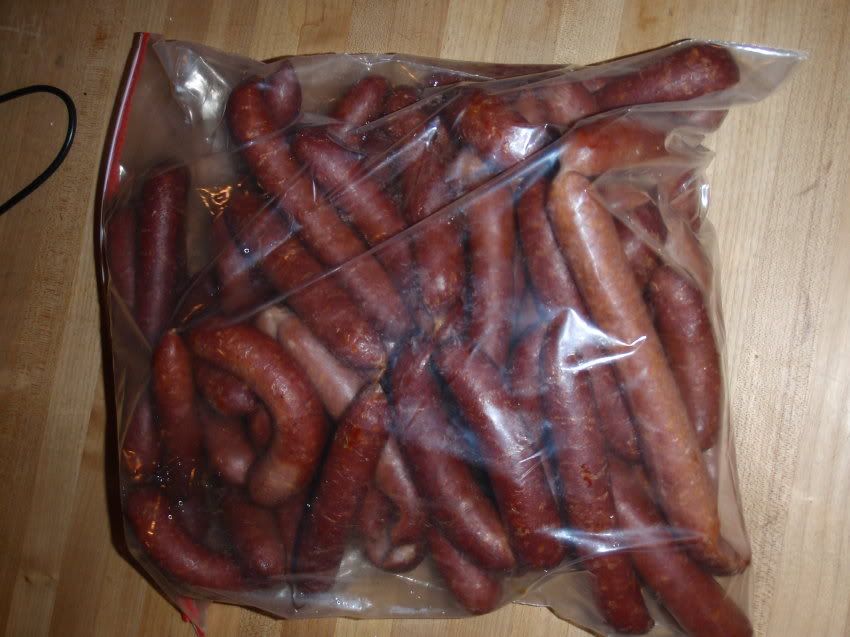 Thanks for lookin!!!!!