Since I know we have a few home brew fellas (because brewing and smoking seem to go directly hand in hand) I figured I would show some progress on my mini kegerator that I am currently in the process of building.
First I had to cut off the front door because it took up WAY to much space plus its going to be used for holding beer, not junk.
Pic of it cut off. The reason I had to do that was to give the seal some support with the plastic outside, It was to floppy all by its self. But I decided to make a fiberglass front to replace that. (i will get pics of it up soon)
down the front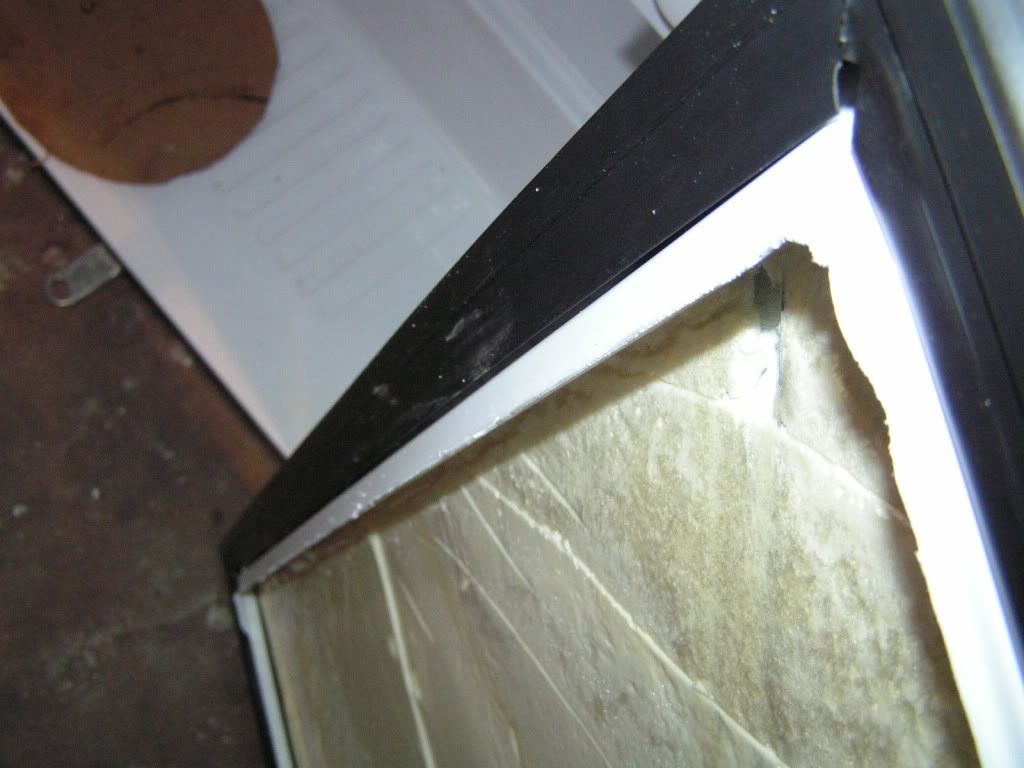 My PVC supplies for the tower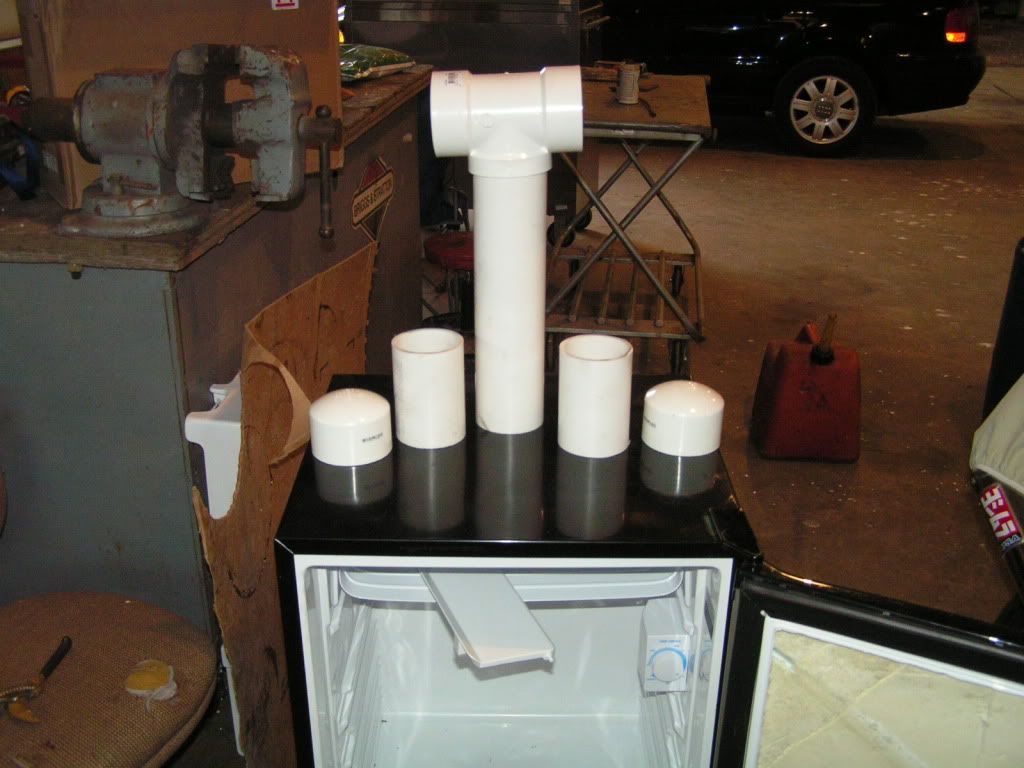 Inside gutted, I also had to take the sides off b/c of the ridges that came out to hold up racks. Yet again its holding beer not junk. I did all this with a dremel and a cutting bit and was VERY careful on the inside walls because the coolant lines run around in the side walls.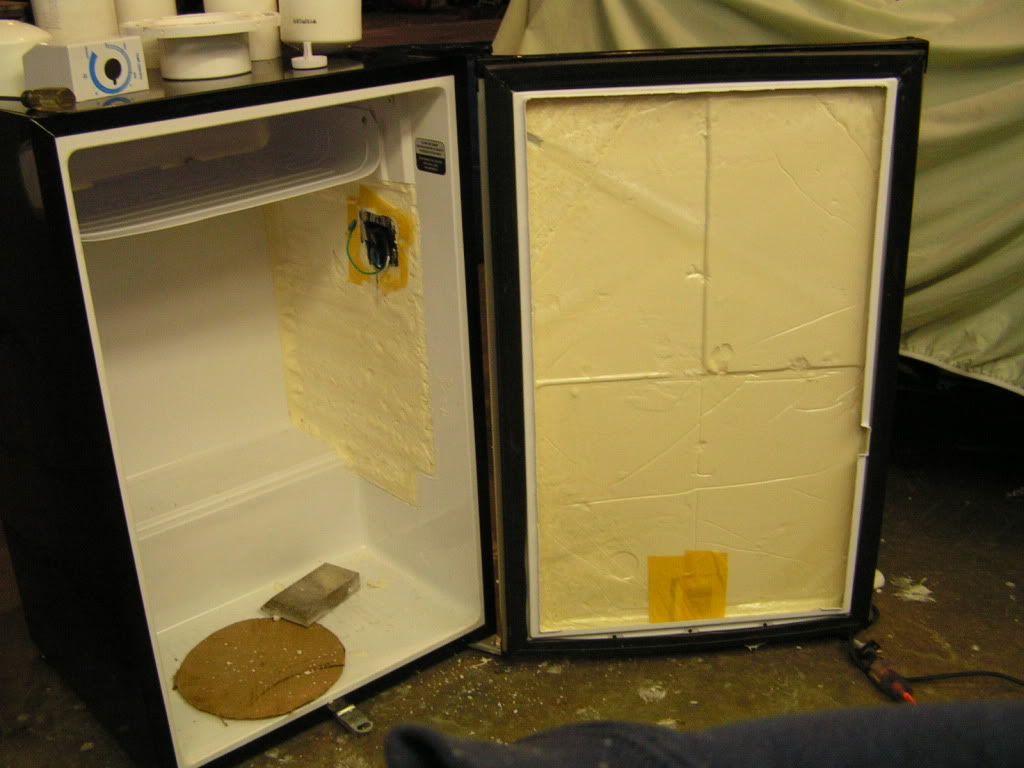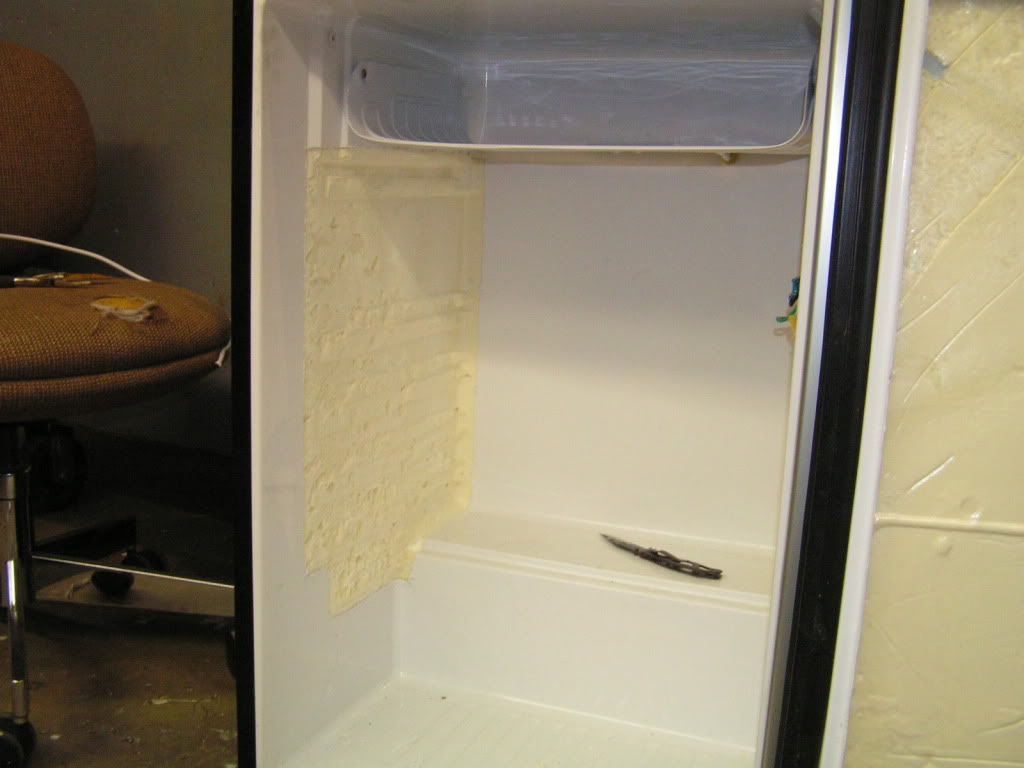 So far this is all I have, I have the front fiberglass cover done and will get pics of that. And I will get going on fiber glassing the sides of the fridge this week.