Every Memorial Day My town Celebrates Sgt. John Martin who was in his third tour of duty in Irag, where he died from injuries sustained from a road side bomb.
There is a 5K walk/run and a military race to benefit the John Martin Scholarship fund and the Wounded Soldiers Fund.
We had about 24 family members over and 8 participated in the event. Here's my sister-in-law.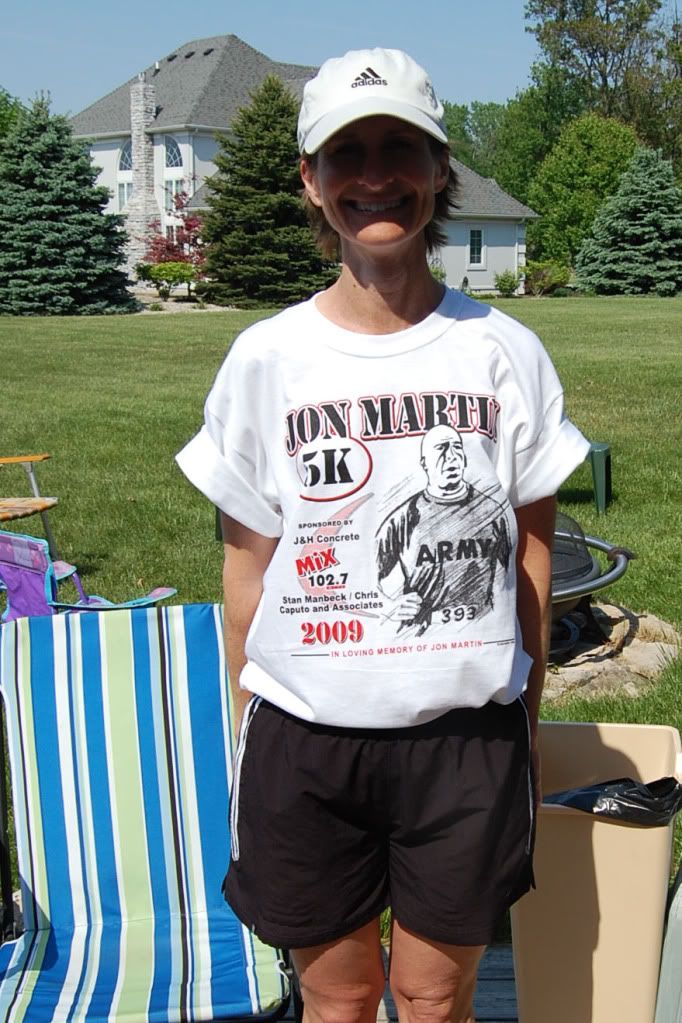 Had quite a spread, ABT's, veggie and cheese tray, and some venison summer sausage to start (no pics of this, the ABT's were gone instantly.
The main coarse was a stuffed pork loin with Dutch's Mahogany Sauce (thanks for the pointers Dutch).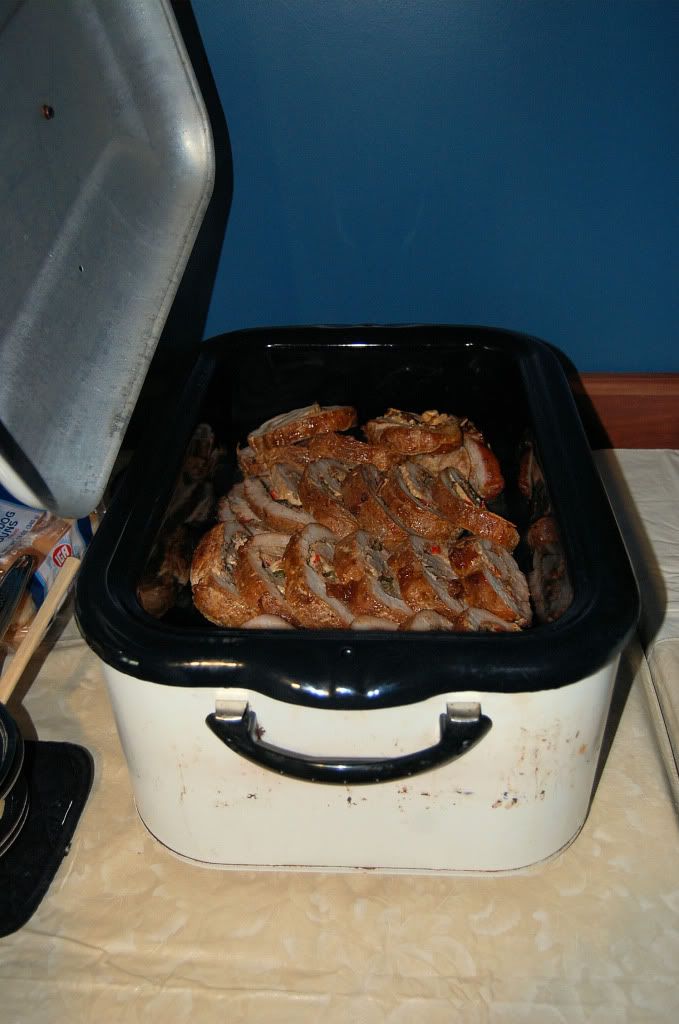 For the sides, rice pilaf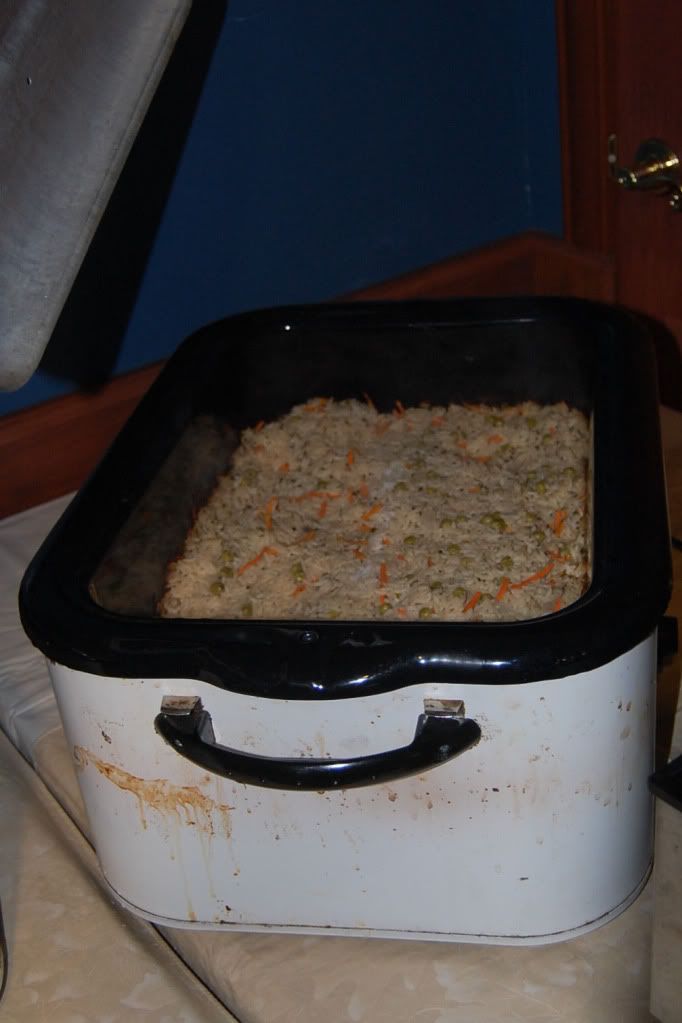 Both Dutch's Wicked Beans and Jarrod's Brutal Beans.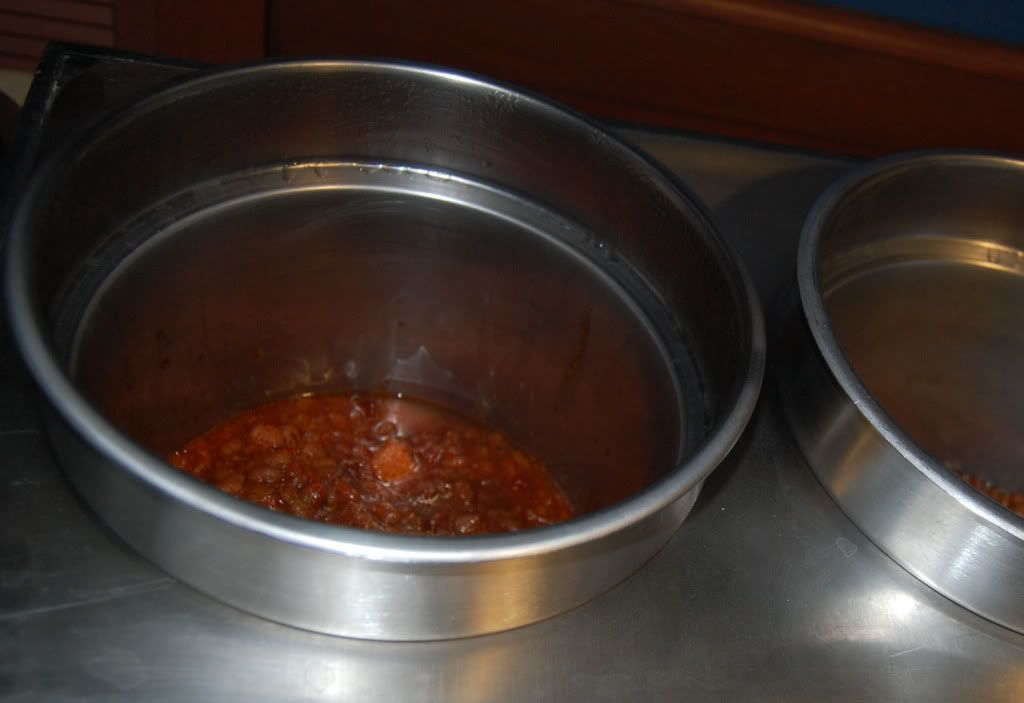 Also made Rivet's
Roo-B-Q'Ns Panne Siciliano
(thanks for the help Rivet)
and for desert Jan made her famous chocolate chip cookies and her cast iron skillet upside down pineapple cake.
Thanks for looking and thanks to all of our veterans for their service!