made some fajitas using skirt steaks and also some chiken breasts.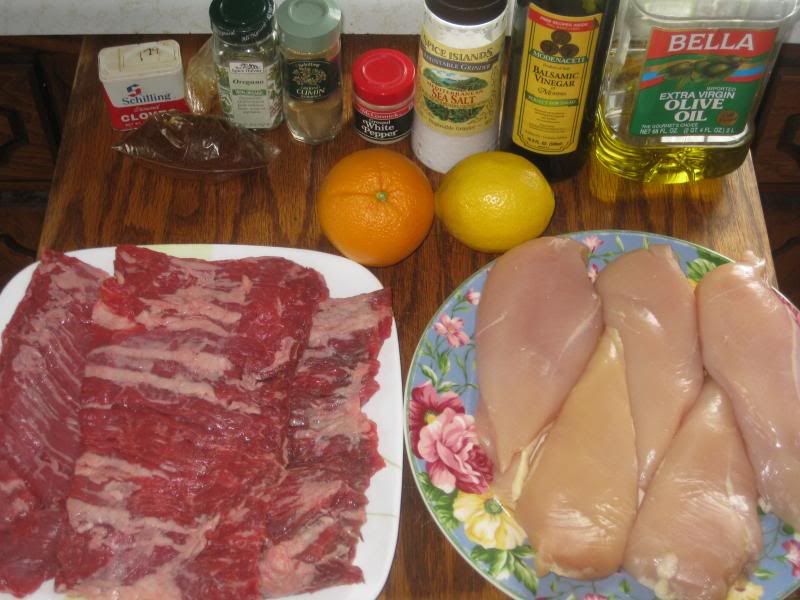 made the marinade in two ziplocks, one for chicken and the other forn the skirt steaks.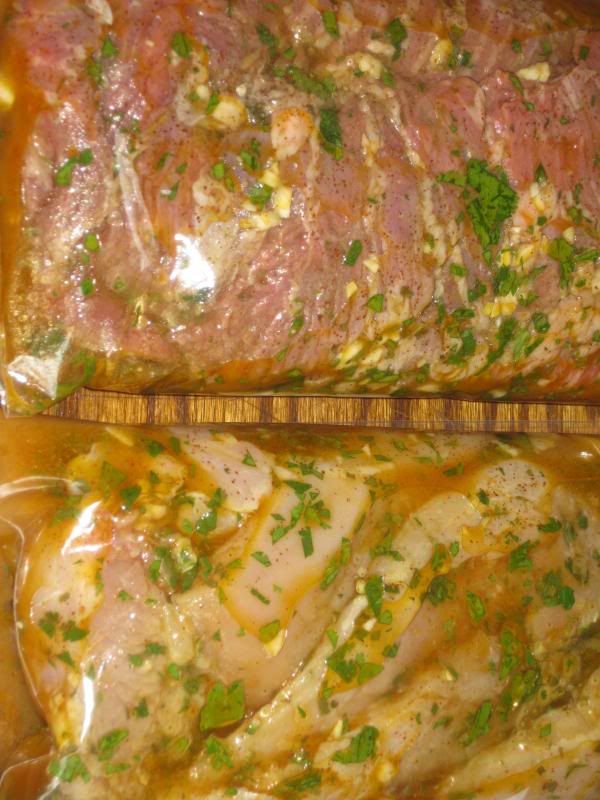 Fajita Marinade
1 cup water
1 tea oregeno
1 tea white pepper
1 tea sea salt
1 tea chili powder
1 tea cummin
1 pinch cloves
4 cloves garlic crushed
1/4 cup red wine vinegar
fresh chopped cilantro
juice from one lemon and one orange
1/2 cup evoo
mix al ingreds except for the oil, while briskly whisking marinade drizzle in the evoo. let set for 30 min. reserve 4 tablespoons of marinade for preparing fajita veggies. in glass dish or zip lock marinade the meat at least one hour.
to the smoker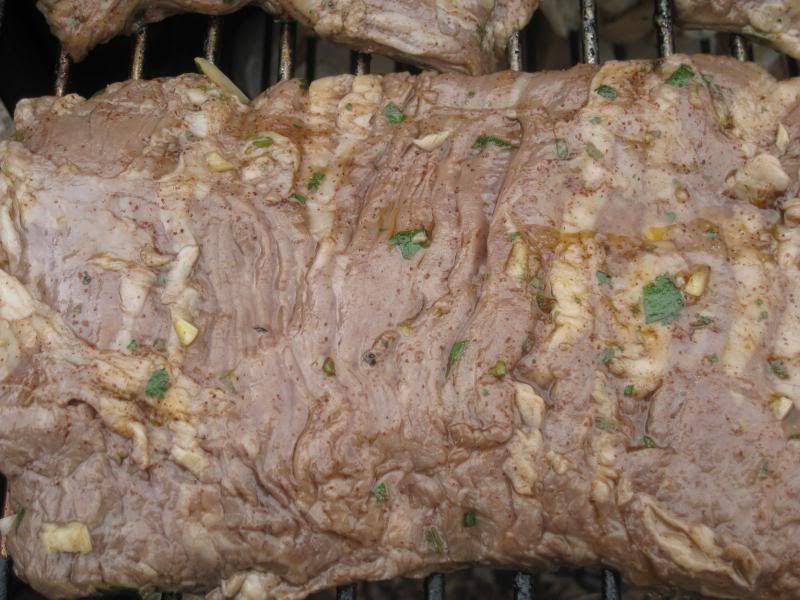 from the smoker after a couple hours and give a finish on the grill
cut skirt steak in chunks and stack, cut into slices against grain.
i didnt get as many pics of the chicken... but you get the idea.
prepare the fajita veggies, cut up the bell peppers and onion. in a skillet with some evoo saute till cooked.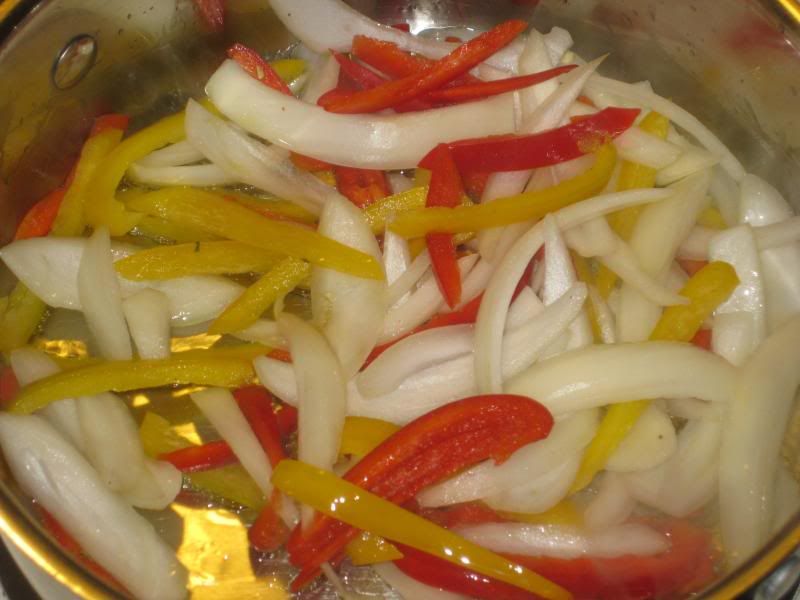 at this point i put half of veggies in another skillet. added the chicken to one and skirt to the other. add 2 tablespoons of the reserved marinade to each skillet and cooked til heated thru.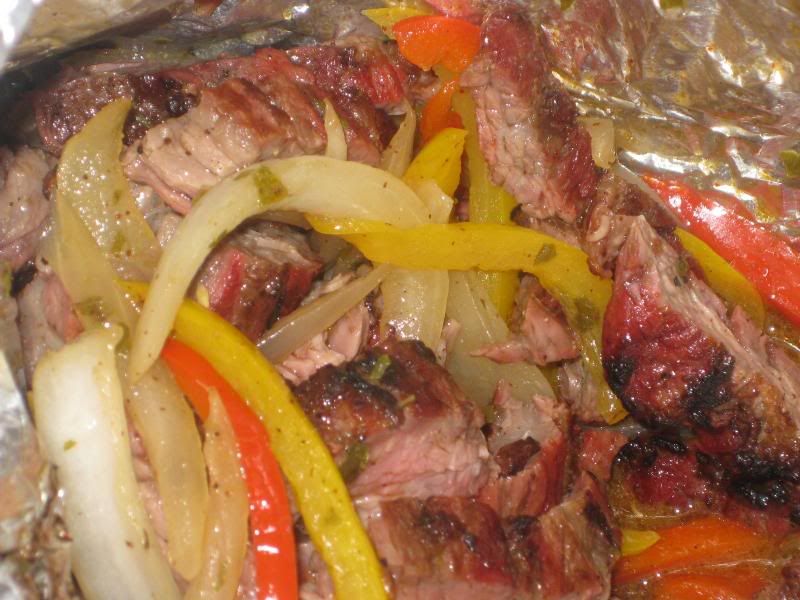 serve on warmed softshells with cheese, also served with home made guacomole and a smoked picante. will post them separate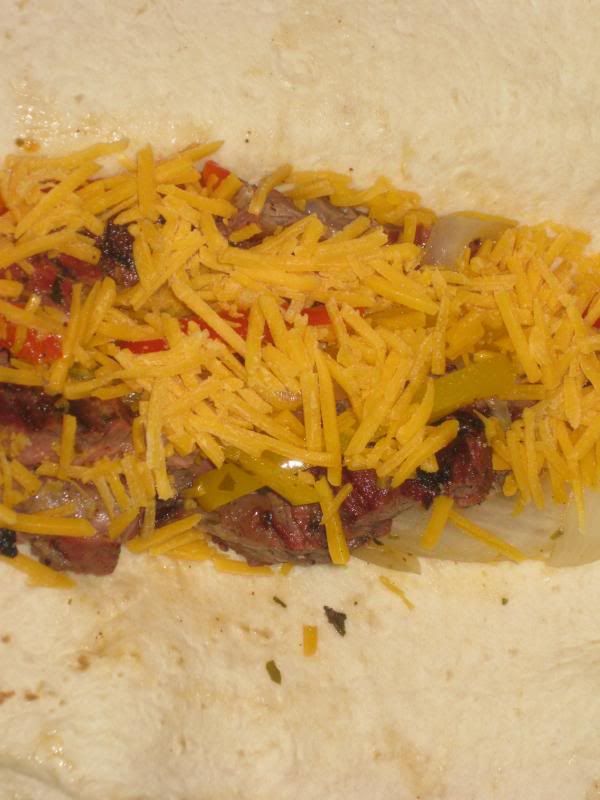 guacomole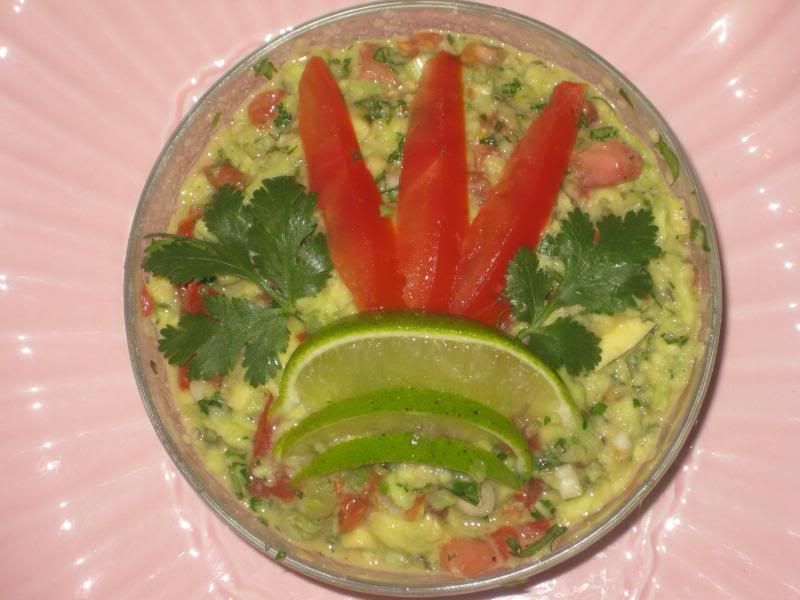 smoked picante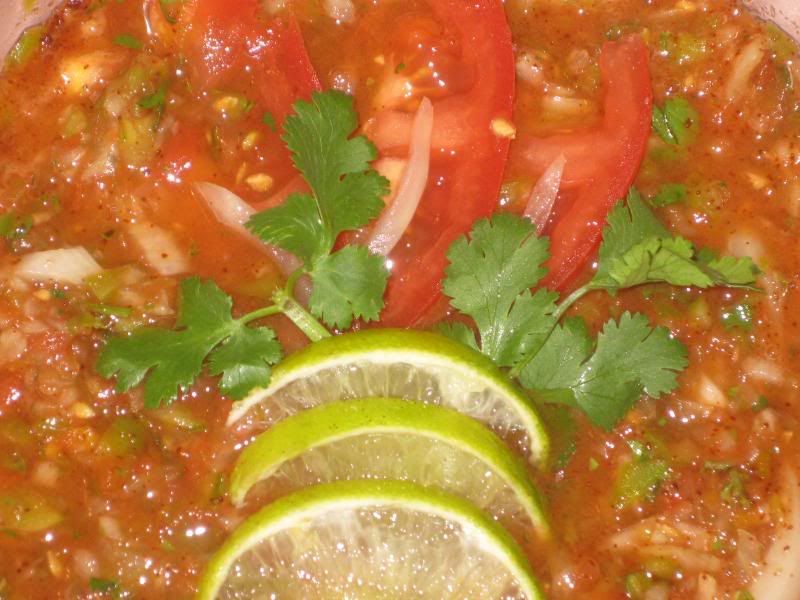 plated, thks for cking my pics!!!