I've read about so many great fatties here, that I finally got brave enough to try my own, with decidedly mixed results. First, the recipe. Sorry, no Q-view of the ingredients.
_Breakfast fattie_
1# John Morell original
Shredded cheddar cheese
Diced onion
Diced frozen deseeded jalopenos
2 eggs scrambled with a little milk
1 baked potato with skin
Sea salt
Coarse black pepper
Here's Q-view of the build. First, the sausage rolled out.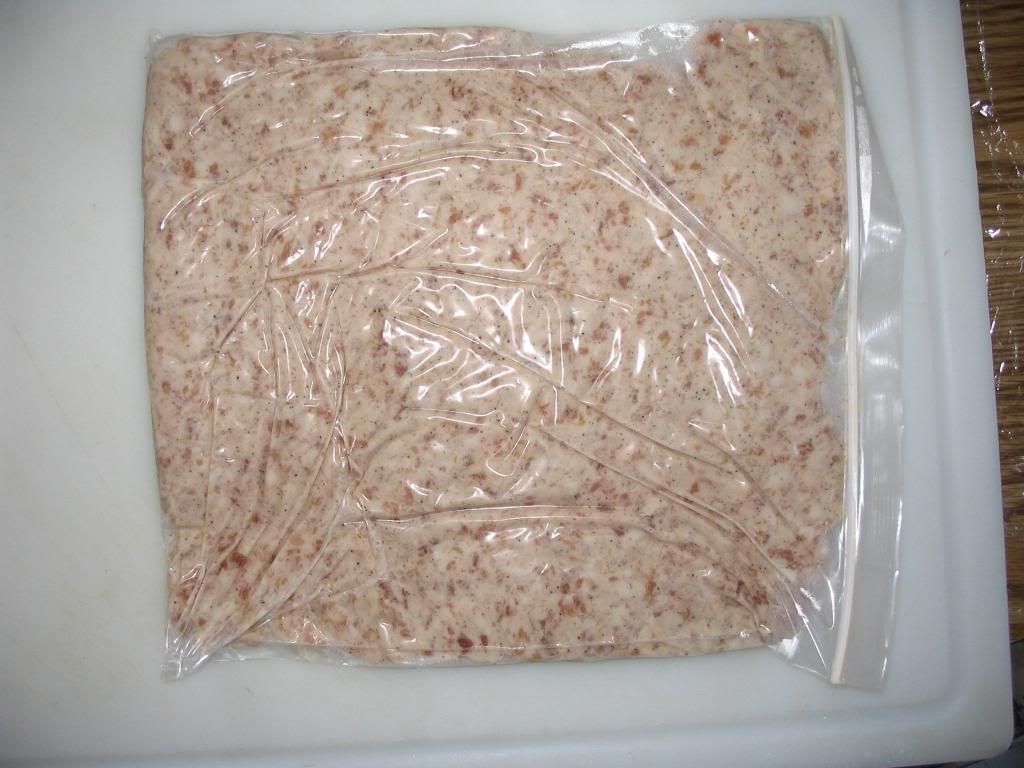 Back into the freezer for awhile on a cutting board. Ended up freezing solid again. No worries yet though, it thawed as I was loading it. Here it is with the cheddar cheese. I did that first for the color contrast and better Q-view.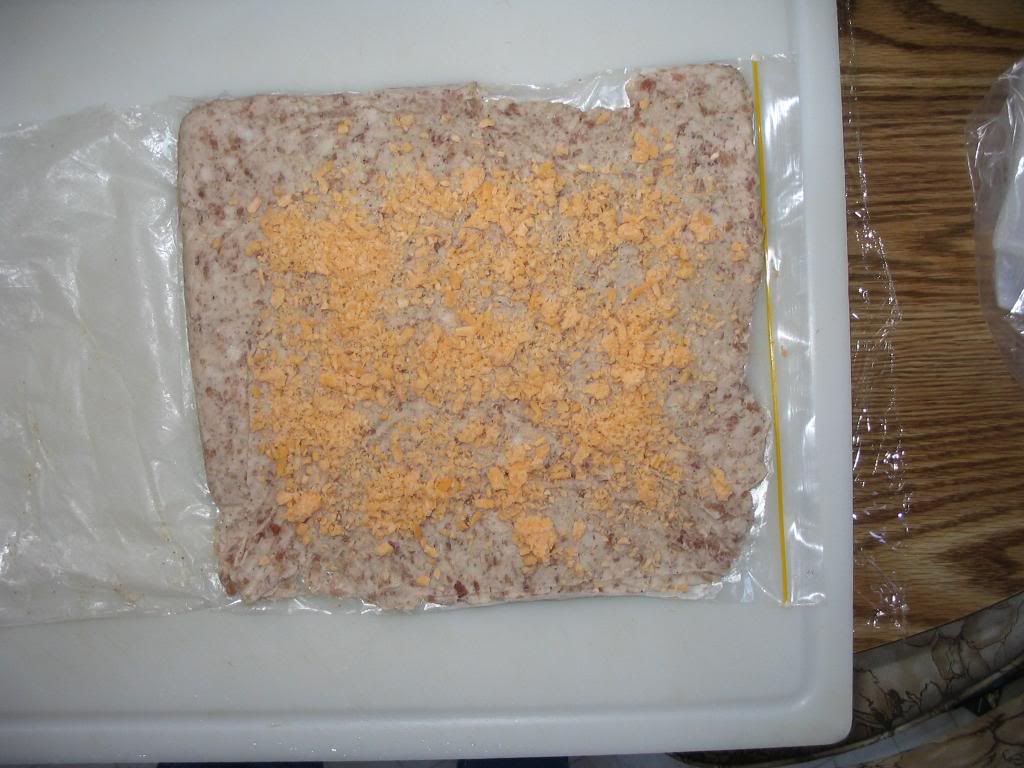 Next came the diced onion and jalopenos. Maybe too much jap, but they lose some flavor with freezing.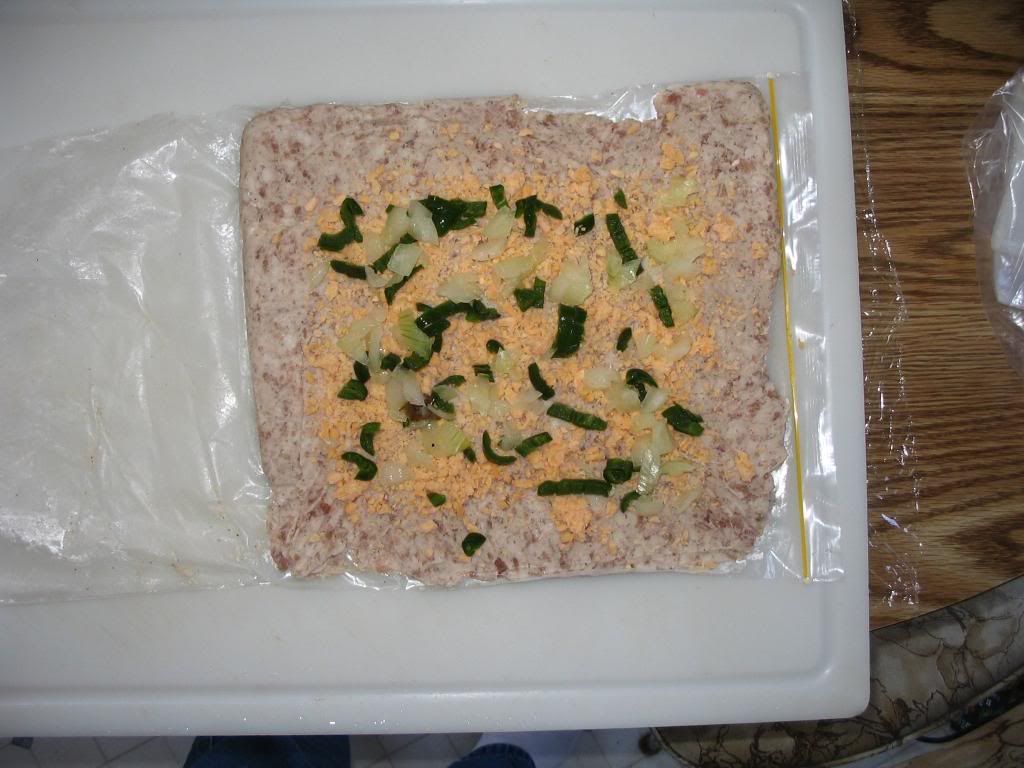 Last but not least the scrambled eggs, baked potato, and fresh ground sea salt and CBP. I'm getting worried now, am I going to be able to roll this thing up with all this on it?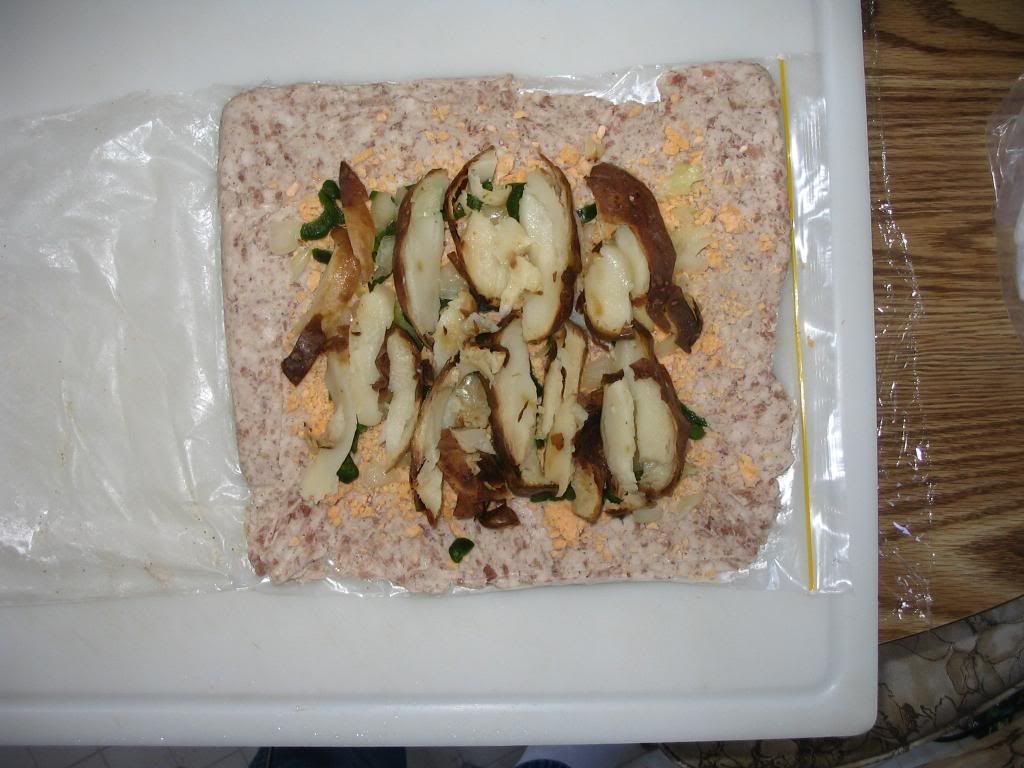 Sorry, no pics of it rolled up, but my fears were justified. I got-er-done though. Here's my first ever bacon weave. Cheap, thin bacon slices wanted to fall apart on me, so after this pic I added a couple extra slices to fill in those gaps in the center.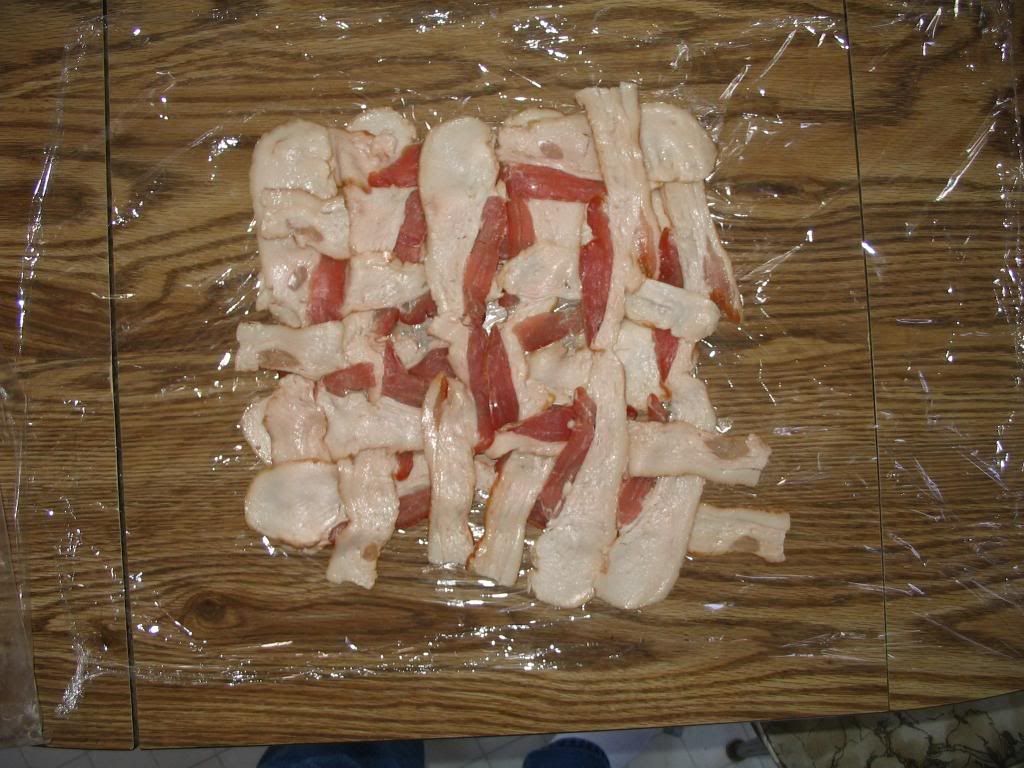 The fattie in its bacon weave, all tucked in and going back to the fridge to rest.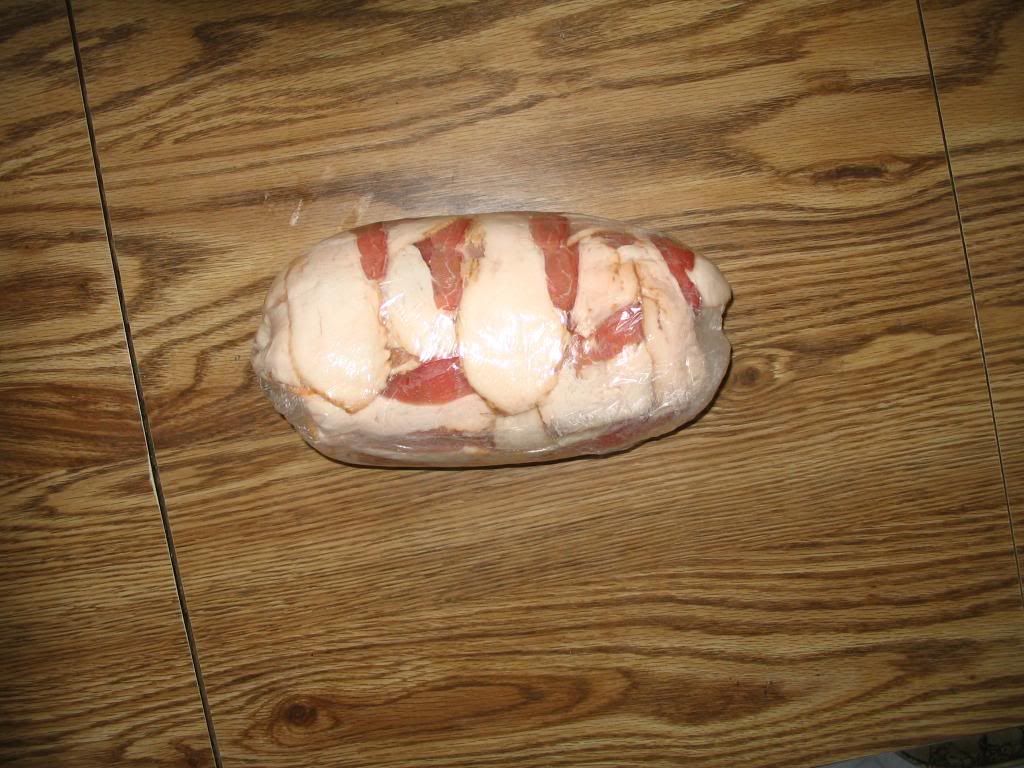 Finally into FrankenFridge for some thin blue smoke. As I type this, the smoker box temp is holding at 210* and the fattie is at 107.
Here it is, finally done. I would have liked the bacon to get crispier and more of a smoke ring, but it was very edible. I couldn't taste the jappers, soI know to add more of them next time if I'm going to use frozen ones.