Well I finally got going on this after a lot of research and question asking. So far so good. I got the intakes in today as well as the cooking grate. I still need to finish the lid, put my handles on, and do the fire basket. Here is what I have so far.
Oh, my intakes did not drill out comletely clean so I have small gaps where air can get in betwenn the drum & nipple. Is there a putty or caulk out there I can use?
Grate in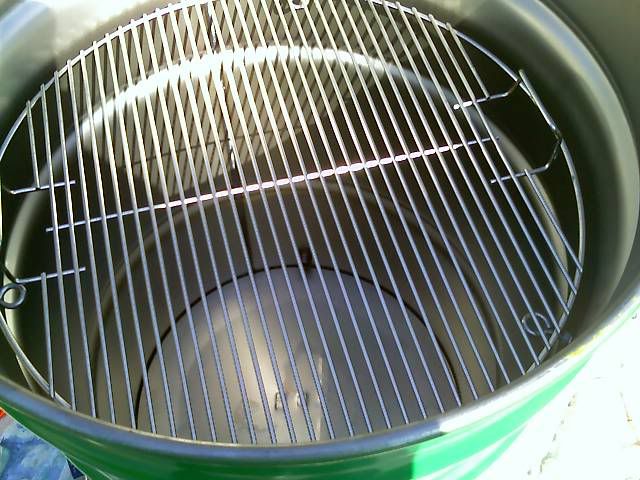 Intakes in.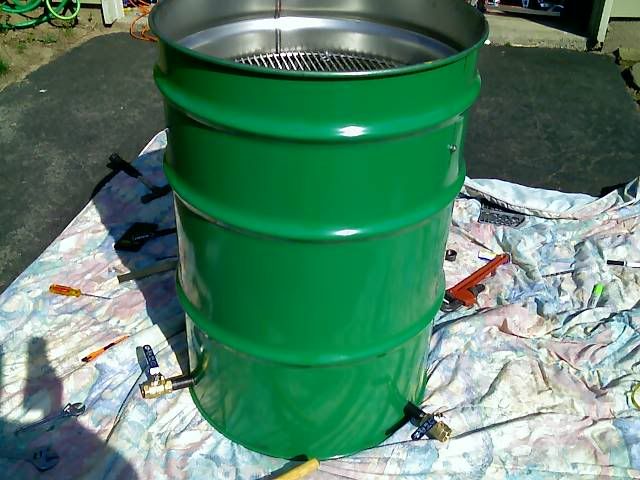 More to follow! Stay tuned!