Sorry I didn't post this earlier. I went on one hell of a journey all over NYC to a "smoke" festival on Monday and have just finally been able to get to this.
Festival was great, lots of smoke going on, but nuff about that.
I smoked some items the other day including a couple of filet mignons.
The filets turned out so good I went back to get more.
Our local Acme had a deal of 4 items for $20 so I grabbed 4 2-packs. Not bad, 8 filet mignons for $20!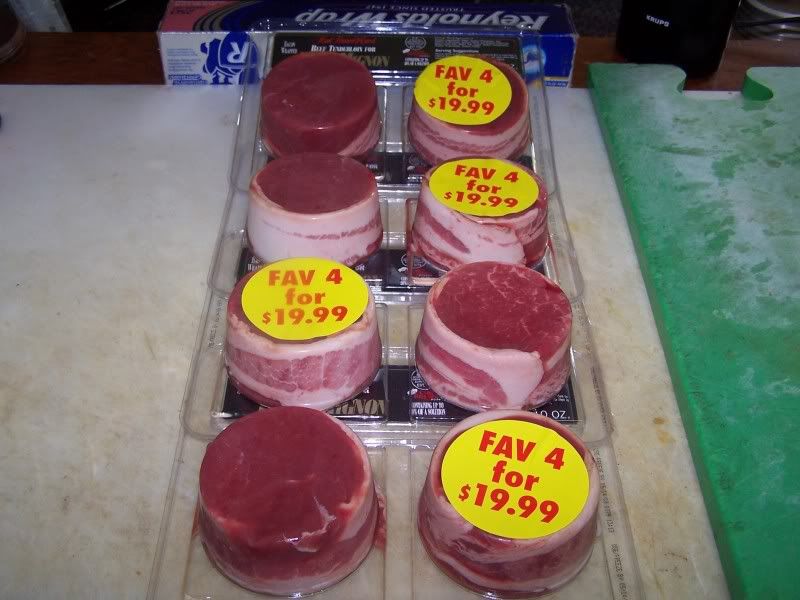 I seasoned 7 of them (one kind of fell apart). Did a few regular to blacken later, a few with blacken seasoning, one plain (for my Mom) and 2 with store bought steak seasoning and bacon salt. The one that fell apart I wrapped with its own bacon and skewered.
Sorry no pics of them seasoned ahead of time, the pics were really dark.
Onto the smoke...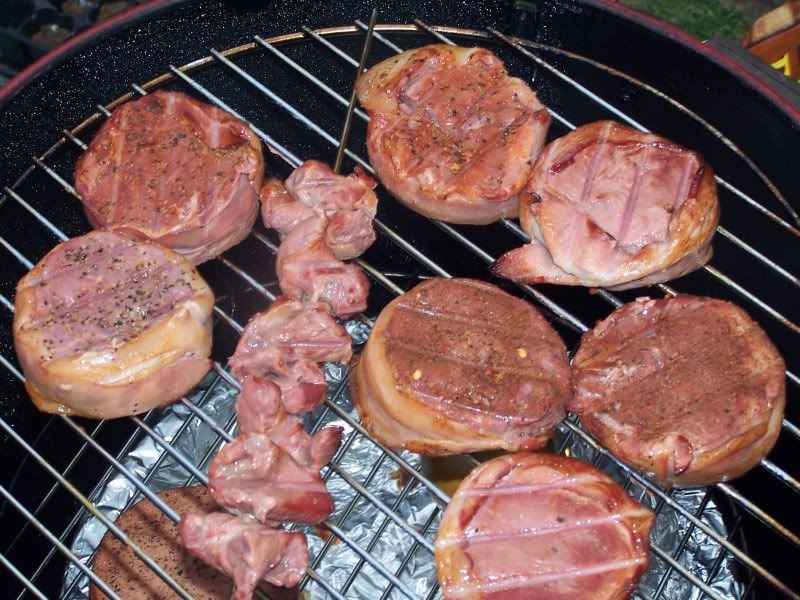 Cooked over hickory for about 45 minutes, let them cool a few minutes, rubbed the naked ones with blackened seasoning. I wanted to do them Pittsburgh rare (technically they are Pittsburgh rare blackened, but Pittsburgh rare generally means they are automatically blackened) so I heated up a cast iron and threw the steaks on to sear tyhe outside and blacken the seasonings.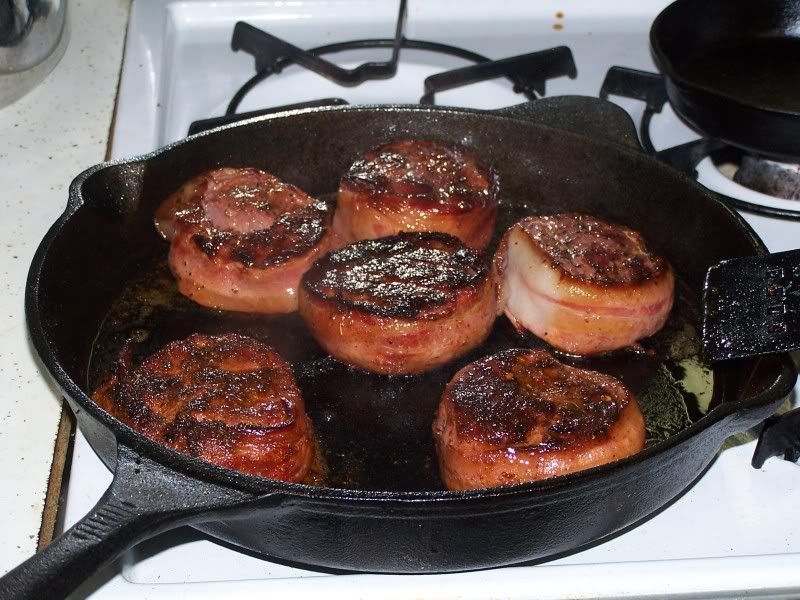 Made one for my Mom (Dad is a vegetarian) and a few for my Sister and her Husband. The others my Brother and I ate along with some toasted herb fococcia bread topped with a salad made from spinach leaves, tomatoes, garlic, tomato basil feta cheese and a dressing of Italian dressing and balsamic vinaigrette. That stuff is really good.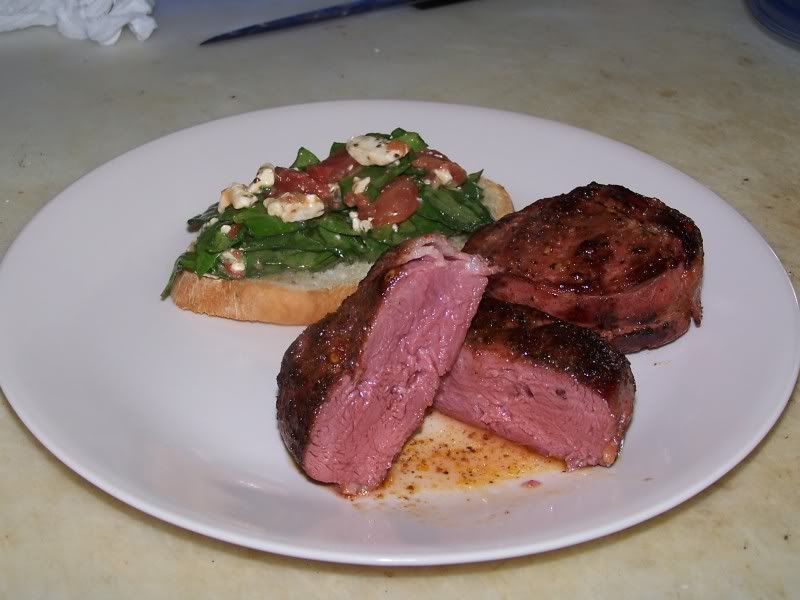 Steaks came out nice and rare with a nice smoke flavor, though I would have prefered the cast iron to have been even hotter to sear a bit more they still came out really great.
Thanks again for looking, hope I have inspired someone to smoke a steak, they are unbelievable. Though anything other than a filet I would probably do over an open flame and not a cast iron (ribeye would be great both ways though).