Crappy day for smoking.....literally has been raining all day in Iowa. Ugh. My parents and the inlaws are coming over for dinner, so I went with some BBs. Tried the turkey fattie....we'll see how it turns out. Pics are blurry....too lazy to get the digital out today. Enjoy and thanks for viewing!
BBs on rubbed and on the smoker!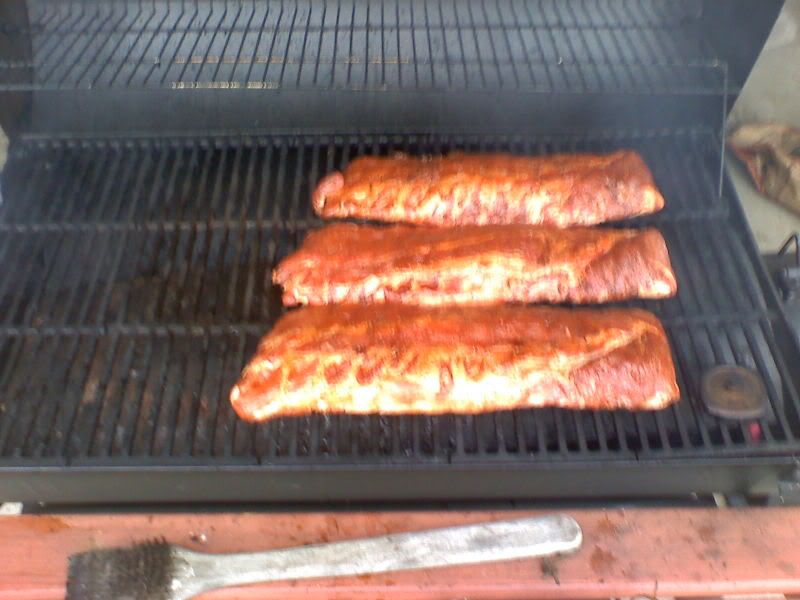 Ground turkey, stuffing, hashbrowns. Also mixed garlic, sage, and California garlic pepper into the turkey.....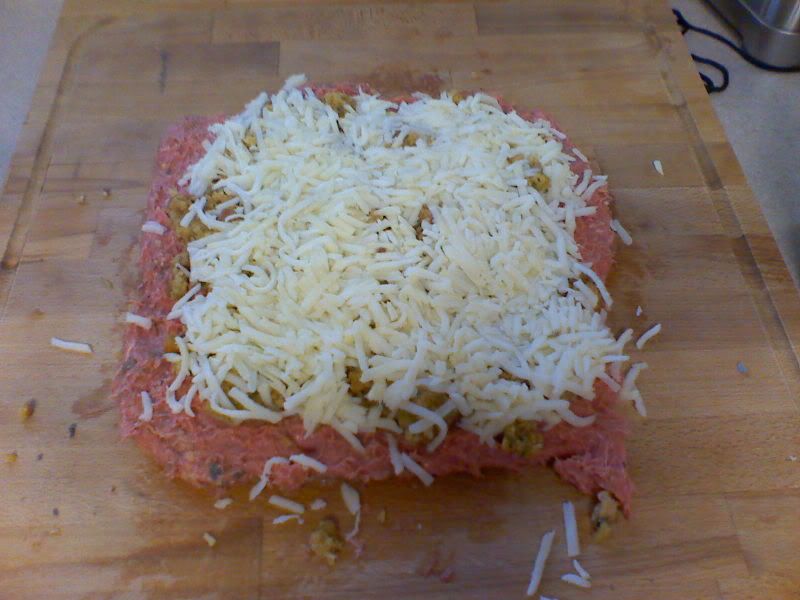 It ain't pretty, but hopefully it tastes good!!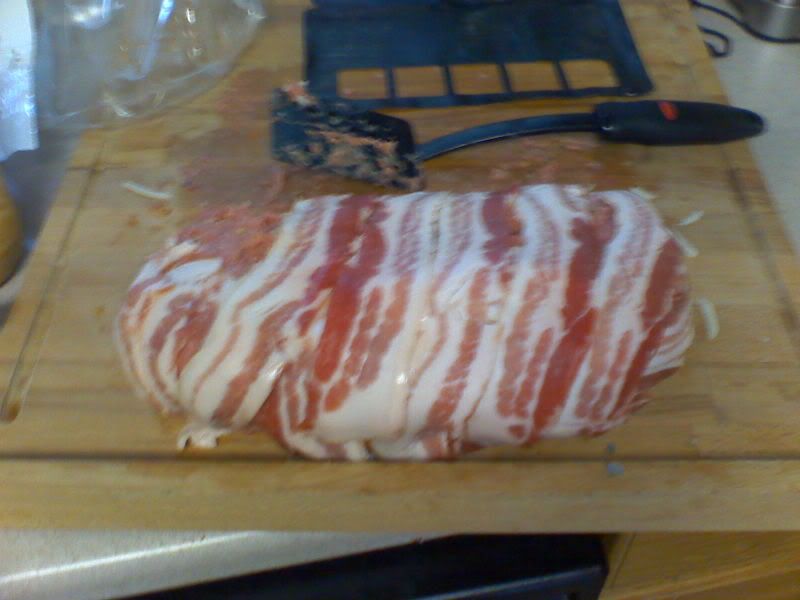 Even Fletcher the wonder cockapoo thinks this weather sucks!