Yardbird fer sale er rent...Ooops!
Wrong song!
Here's some birds fer orders I did taday, Wind was playin with the smoker an it couldn't make up it's mind wheter it was gonna rain er snow!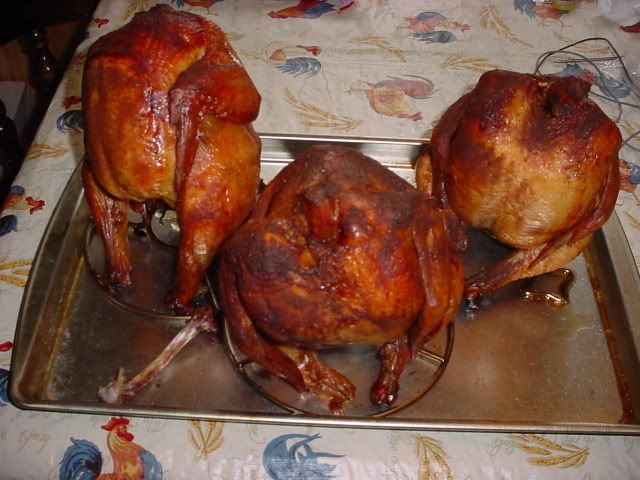 I thin they were done, wen't ta pull that one outa the smoker an that bone was stuck ta the grate, deboned that leg slicker en a whistle! The smell fantastic!
Little orders right now, a couple a chickens here, some sausage there, got a couple a grads ta do an maybe a anniversary, but, were pluggin along!
__________________