Some a todays orders
I don't normally sell sausage, to much cost, to much work an usually just make it fer us. Had a good customer try some an really wanted a batch, soooooo, oh well, here's his 5 pounds a summer sausage.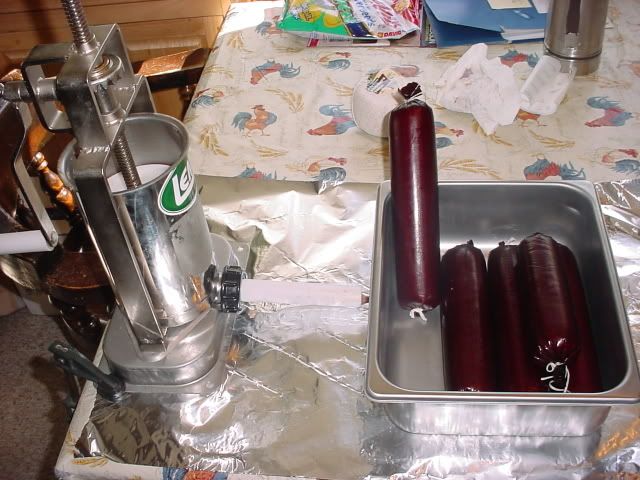 Hand still ain't strong enough ta do sausage like usuall so flipped the machine around, got it done, but glad I wasn't makin a big batch!
These er all beef summer sausages an stuffed inta 1 1/2" mahogany casins. There sittin in the ice box bloomin fer the night, smokes on fer tammarraw!