This year I decided I would I would grow my first garden.
I live in FL, so soil conditions are less than ideal, and nematodes thrive in this environment.
I started all but 5 of my plants from seeds back in the middle of December.
For a full list of items planted, please see this thread...
http://smokingmeatforums.com/showthread.php?t=73319
As you can see from the pictures, things sure have changed.
I have had great success in my opinion so far.
The Self Watering Containers have worked tremendously for the tomatoes. I would have to say this is one of the most efficient ways to grow tomatoes that there is.
The pepper plants are all starting to go crazy and grow like weeds. Little peppers are popping out all over the place. Tomatoes continue to be strong, Cucumbers are doing great, have had a fair share of lettuce and spinach, Okra is starting to do well with the warmer weather. Other things, are doing well, but too much to list.
Hope you enjoy the pictures, and that it gives you folks up north some inspiration for your soon to be gardens.
Overall views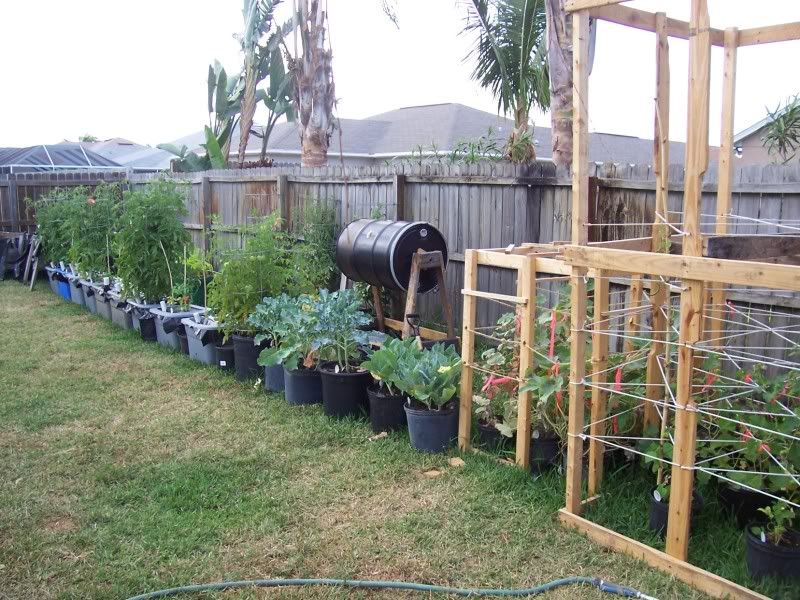 Half of the Pepper Plants
Cayennes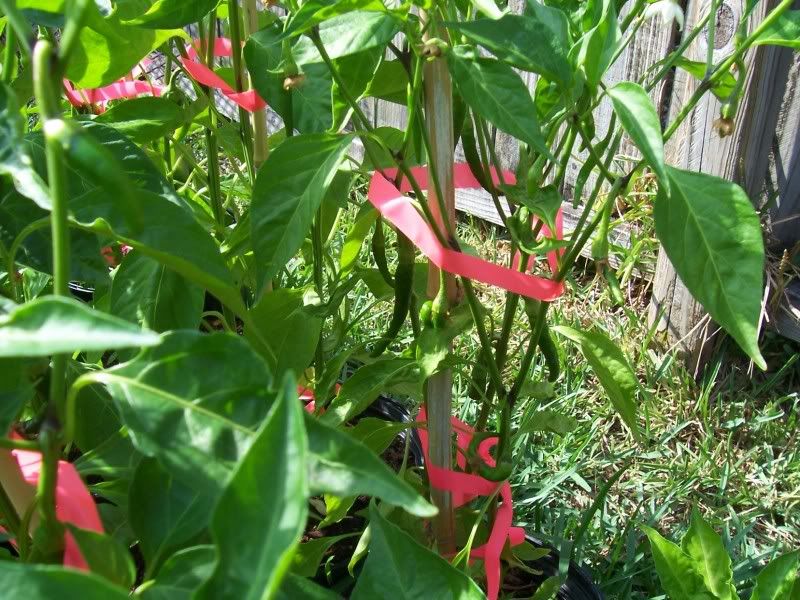 Sweet Peppers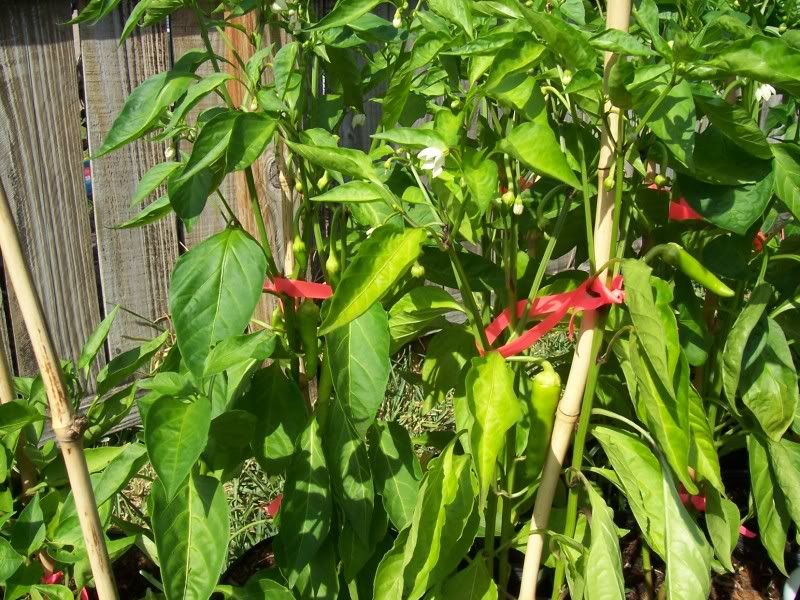 Some of the Corn
Okra
Cucumbers