I ran into some nice young zuchini and yelow squash at the market this wknd. Sort of did a semi peel to them like the one on the left.
some butter in the pan, thinly sliced,salt and pepper and a liberal application of Spicehunters chef's shake.
in the smoker til tender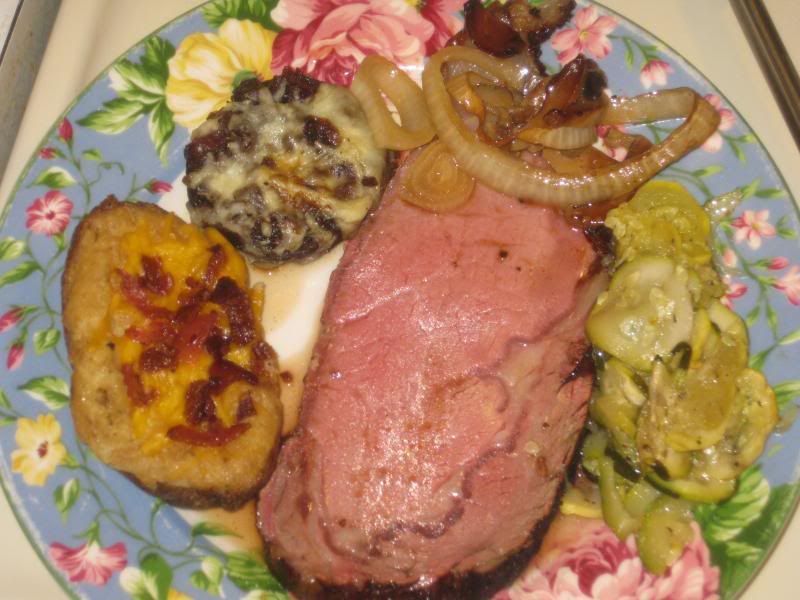 thks for cking my pics!!!