We had some friends visit a couple of weekends ago and want to do something different. I roll cut a whole pork loin and stuffed with a cornbread stuffing that consisted of
Roasted corn(or you could smoke)
Scallions
Sage
egg
chicken stock
Mixed it up stiff so it would hold up in the loin.
Season up the meat with rub and parm cheese.
Then spread out the stuffing.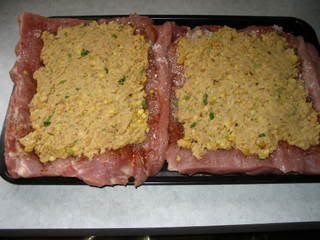 Tied it up.
Hit the outside with rub, parm and dijon mustard. Then packed on the chopped pecans.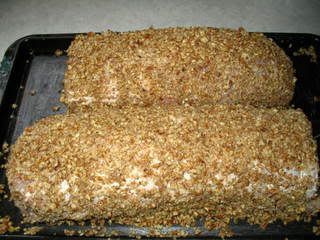 I did these on the Weber Kettle with lump and hickory.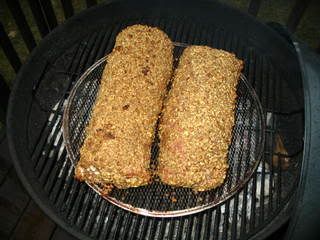 Internal temp got up to about 160o on me but it was still moist and flavorful.
Sliced up and ready to be devoured.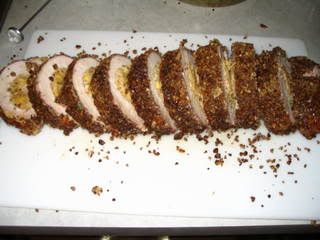 Plated up with mashed potatoes and mixed veg. Also made a country gravy to go with it but most just put that on the spuds.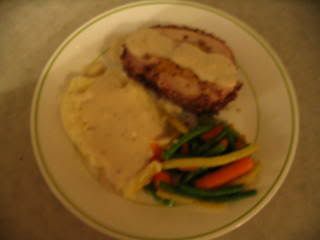 Everyone loved it and had enough so everyone got a chunk to take home.
Thanx for looking!
Lou