seen some dandy looking spares saterday on the way home from work... how the meat market is on the way home i dont know but next thing i knew there i was lol!!!
found these nice looking spares,
watch the label, look for all natural, and minumally processed, and avoid the enhanced ribs.
trim the flap from the inner side right below the membrane, save meat and throw on smoker and use to dice up and throw in beans or cooks treat...
remove membrane at the same time.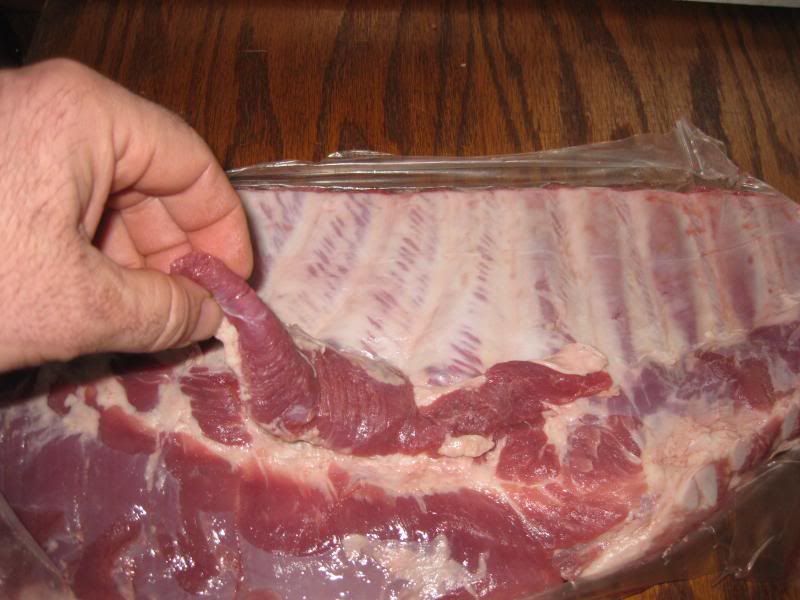 find the spot where the bone ends and starts to flex, this is where you want to cut the breast portion with the cartilage from the st louis cut.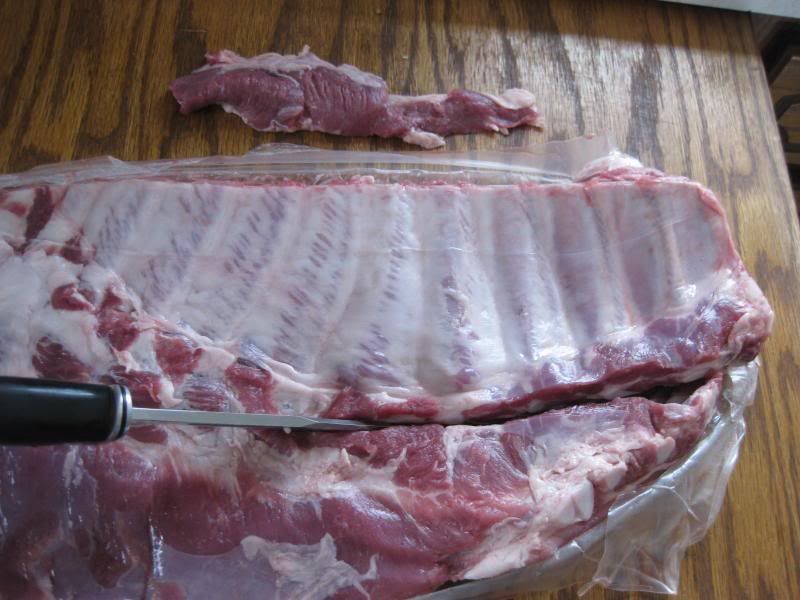 this is a spare rib trimmed down with leftover pieces, usually on the forward end there is a little pocket of fat i trim out as well.
a pan of st louis cut ribs, showing both sides.
this is the rub paprika,kosher salt,brown surar pepper,gran garlic and onion,cayenne, and celery seed.
the ribs going into foil after a couple hours of cherry smoke.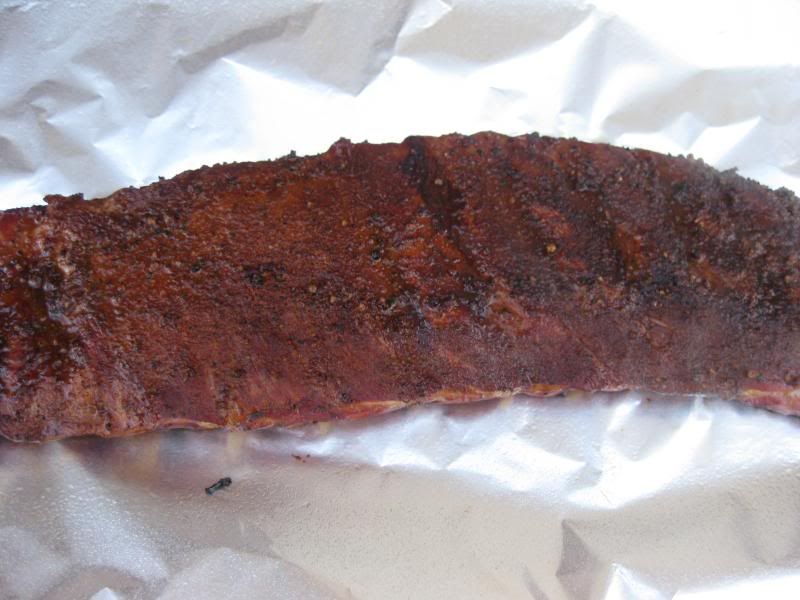 also into foil go the trimmed pieces, the smaller stuff i did not foil.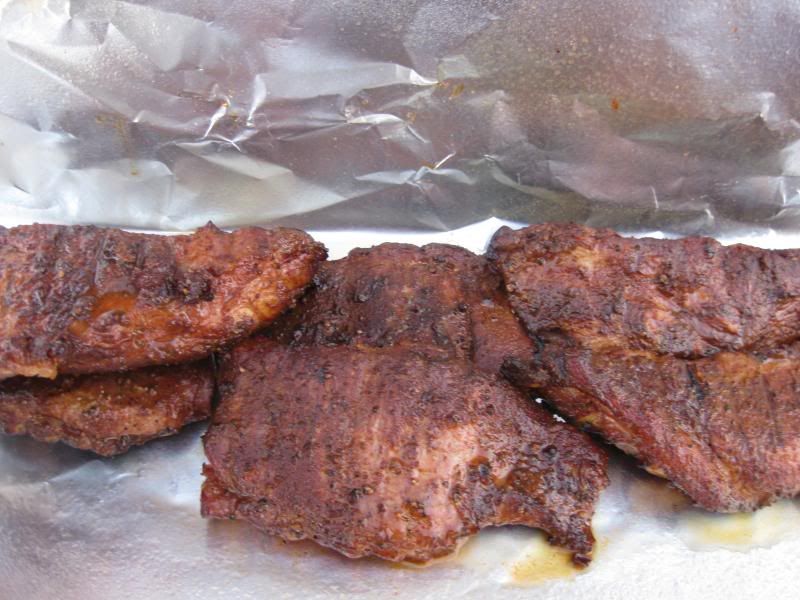 the small pieces and thinner pieces of breast trimming, diced up and put into some of dutches beans.
be back later with a finally.