OK had to cook one of my favorite dishes tonight, Steak Au Poivre or as some would call Steak Diane. Not too difficult to make. Sorry my MES is still down and have not had time to fix but I will get some smoking pic's up as soon as it is fixed.
OK for ingredients:
1/3 - 1/2 pound each Beef Filet.
Cognac or Brandy
Cream
Beef Stock
Dijon Mustard
Capers
Salt
Pepper
Salt then crust Filet with crushed Whole black peppers, I use a morter and pestal, you can also use the back of a cast iron skillet to crush the pepper.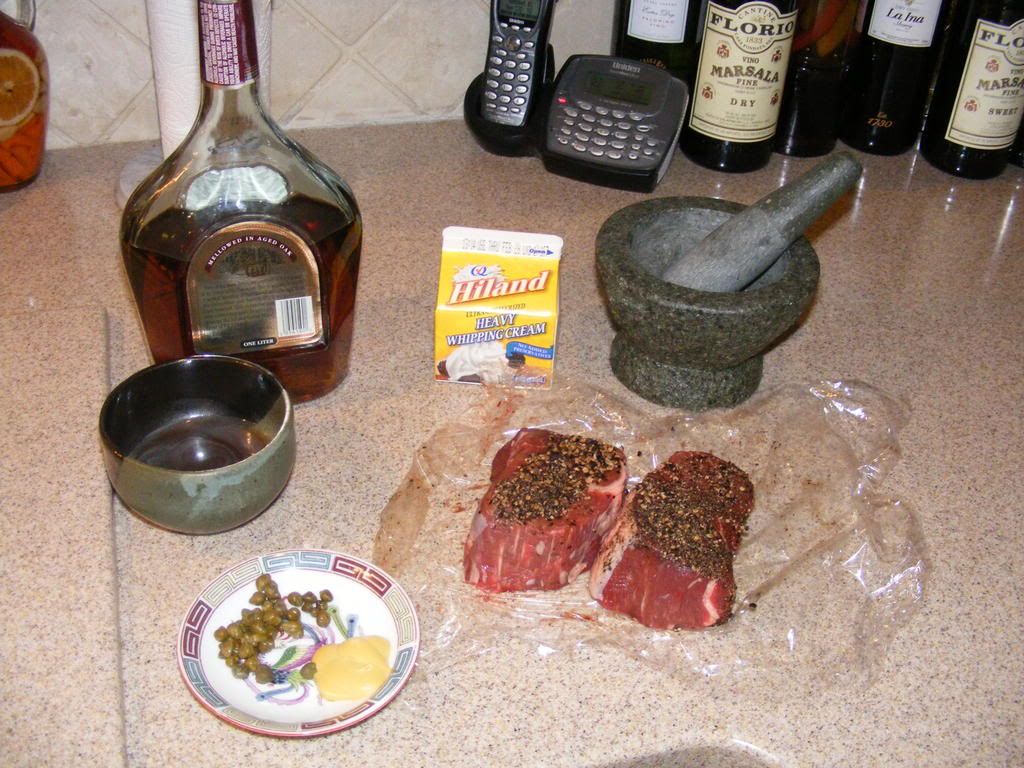 Make sure Beef is at room temp.
A little Butter and EVOO in the cast iron pan at high heat, sear 2 minutes a side for rare.
After that plate steaks and put under infrared heat or tent with foil to keep warm.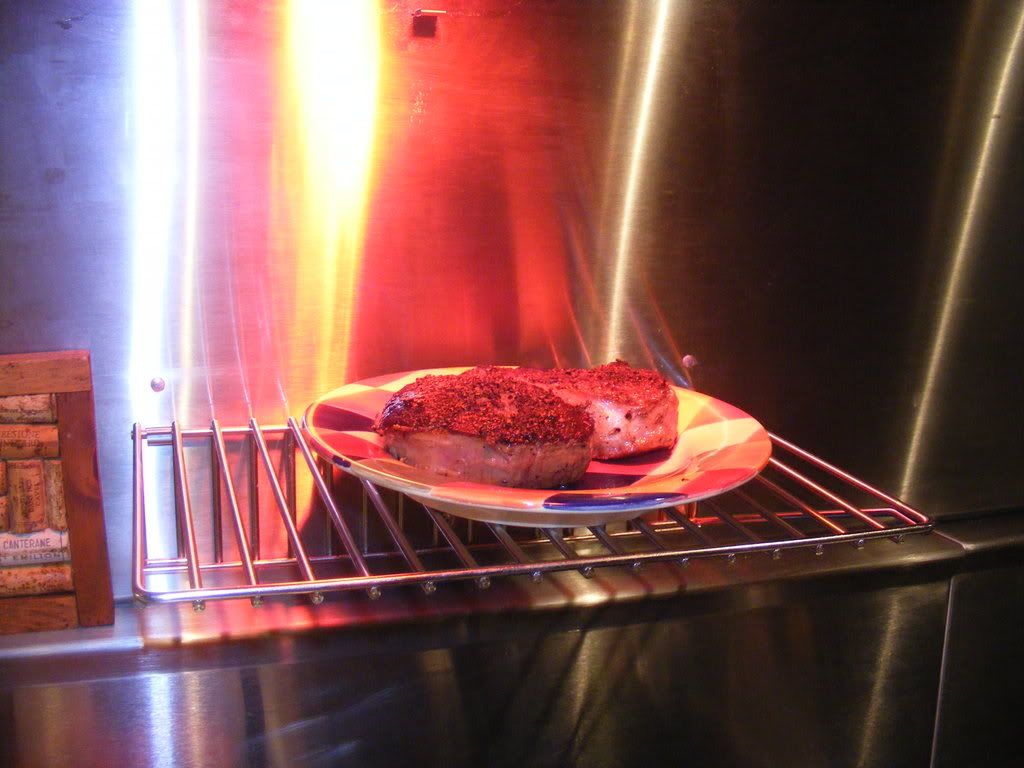 I decided to serve with a Spinach/Mushroom saute with pine nuts.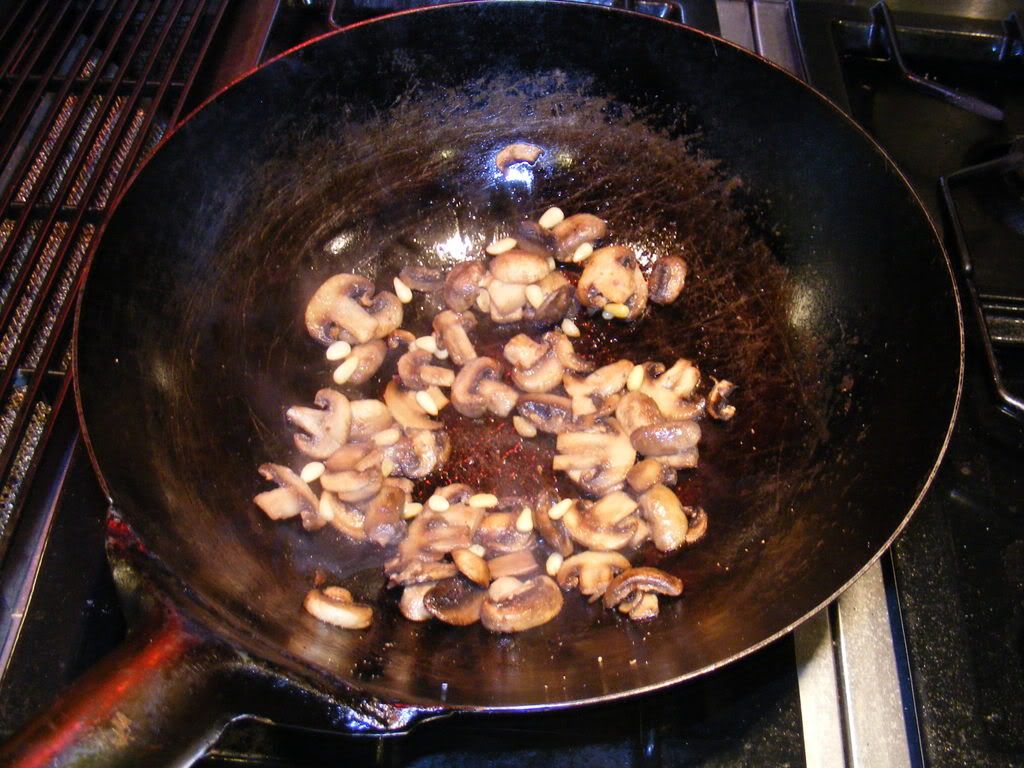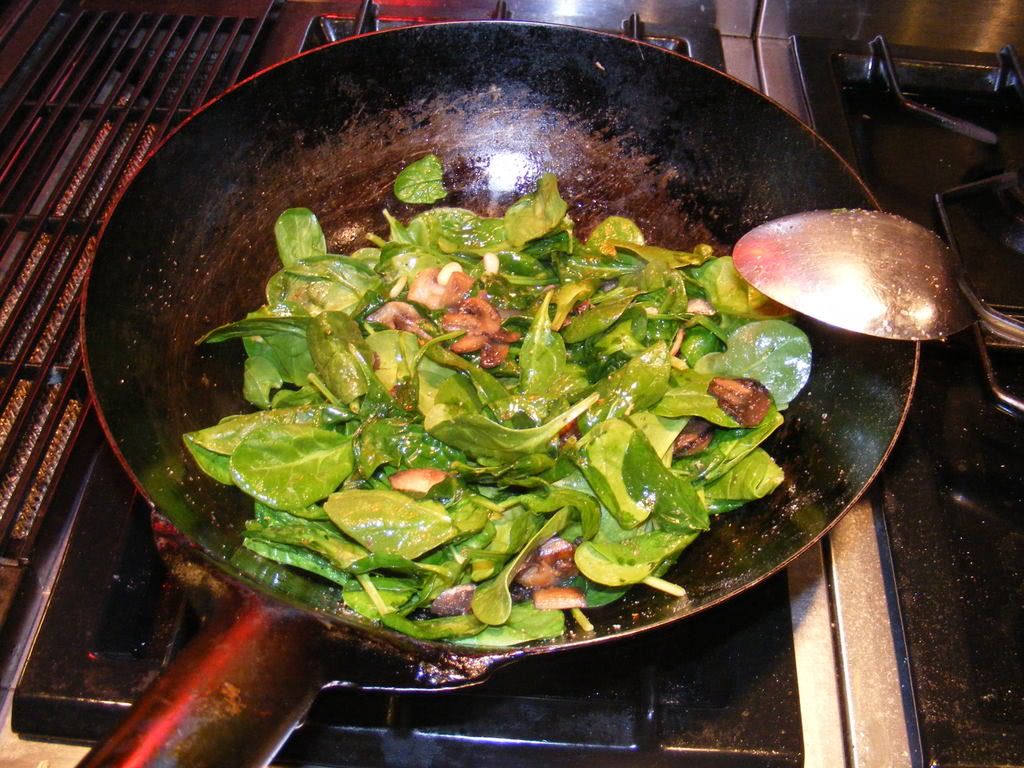 OK now De-glaze cast iron skillet with half cup of Brandy, please be careful this can burn your home down, use a lighter or just let it cook off if unsure!!!
Add Beef broth, capers and dijon mustard. After they meld take off heat and add some cream. Then put steaks in the mixture for 1 minute coat with sauce.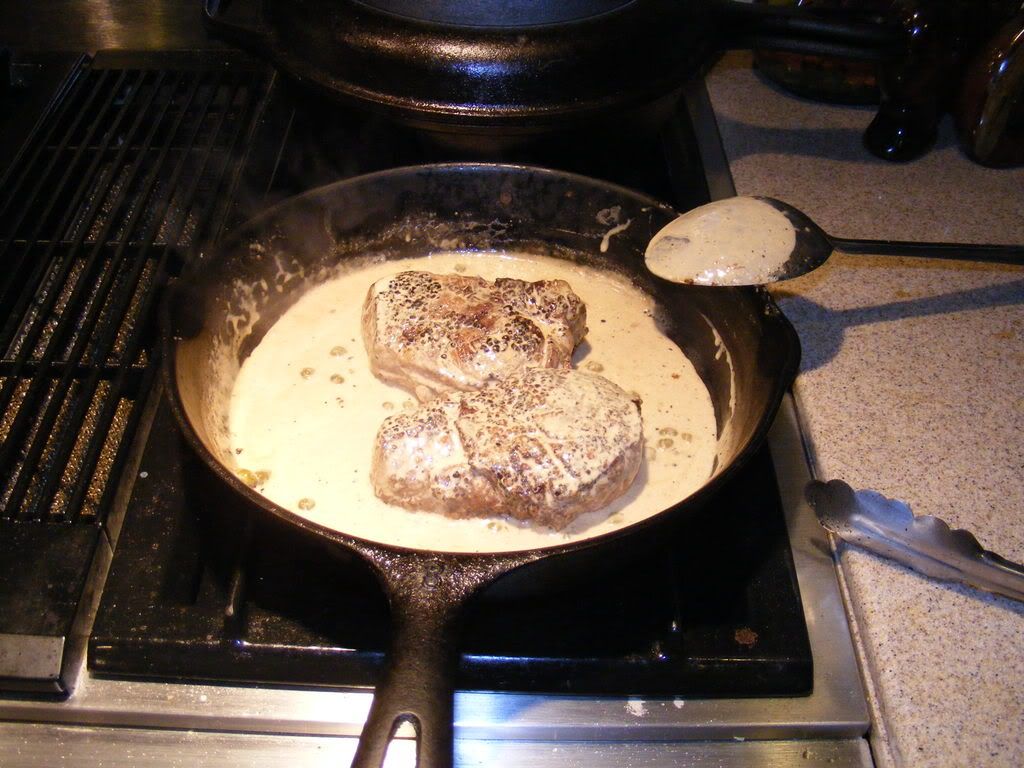 Now plate the dish! Enjoy!!!