smoking the lakers and a couple whitefish we caught this past weekend up in ontario. first the victims.
cut up, one whitefish into slabs, other into steaks. the lake trout steaked the forward half with the rib sections and filleted the tail sections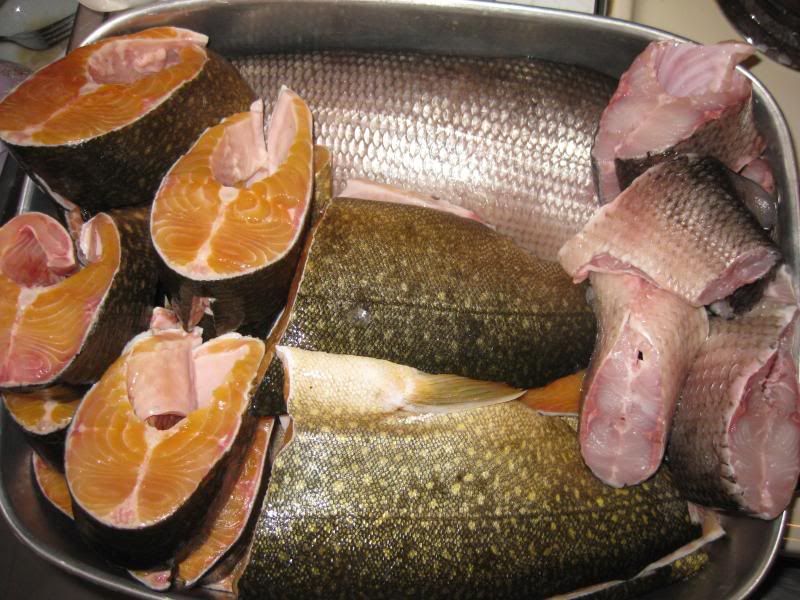 the mixings for the brine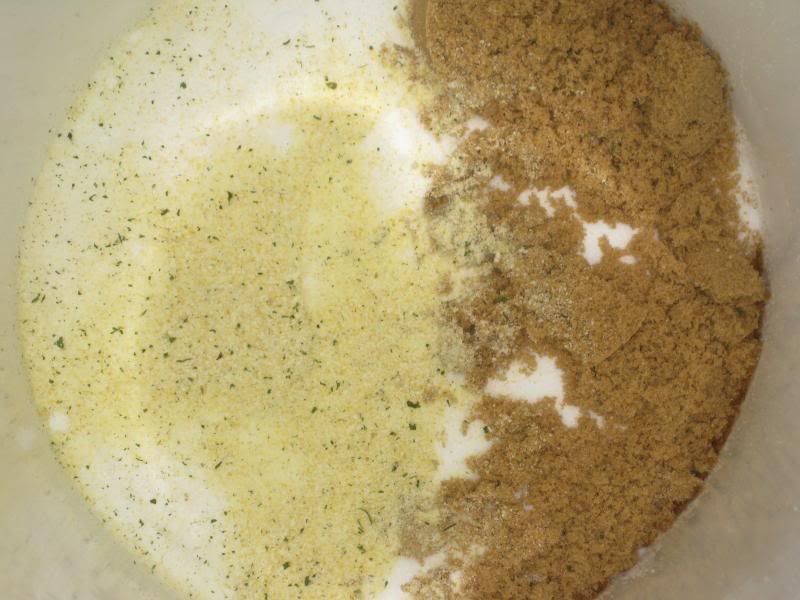 pieces were pretty thick so i did a 36 hour soak, need to do to your personal taste.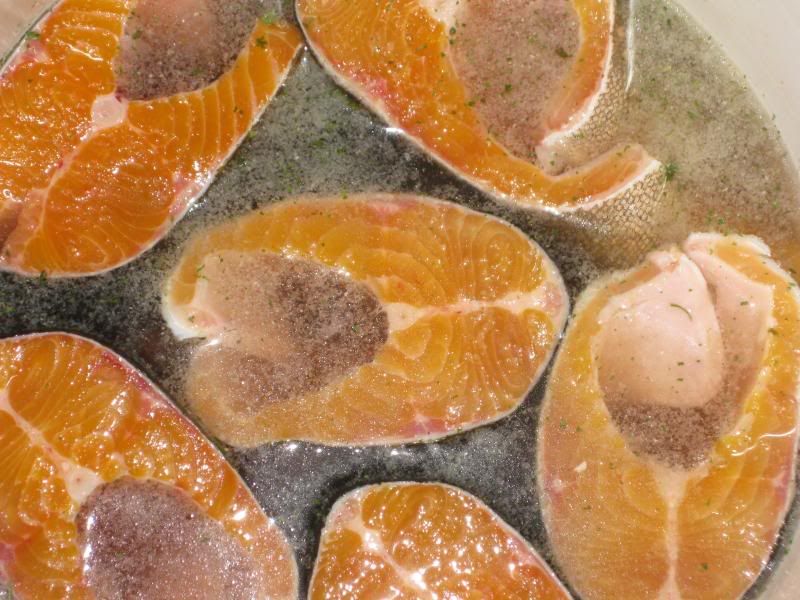 a 4-6 hour soak in fresh water
rinse fish off and pat dry and place on racks to allow the pellicle to form. i set mine on table under ceiling fan for air flow.
lake trout steaks
tail section fillets, i think you can see the shiney pellicle coating forming in the picture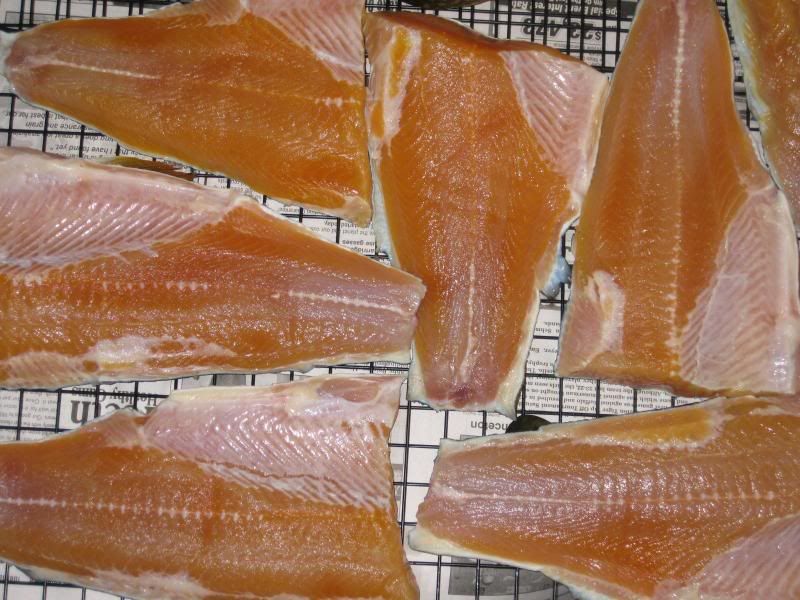 the gosm is pretty full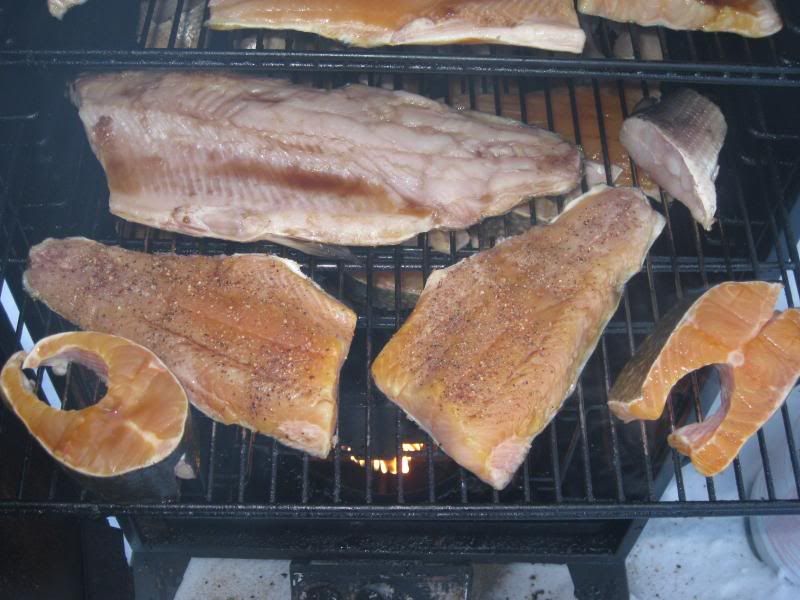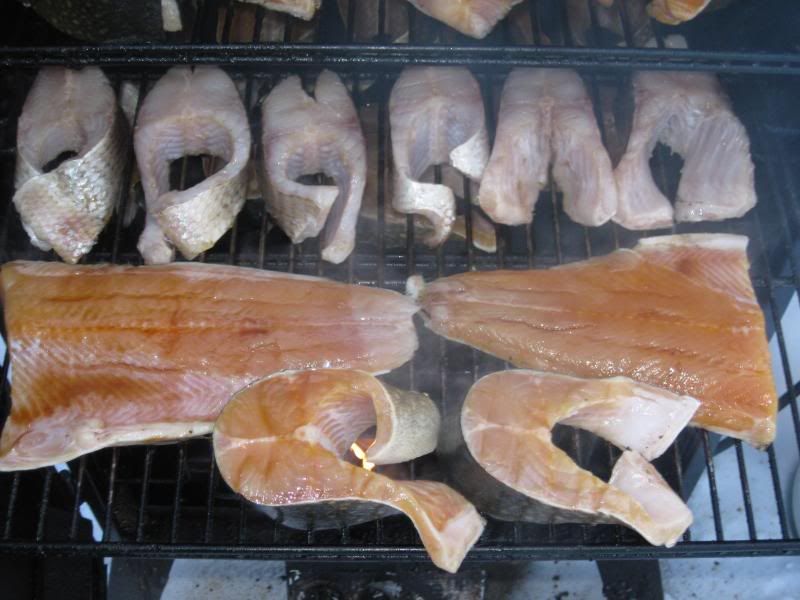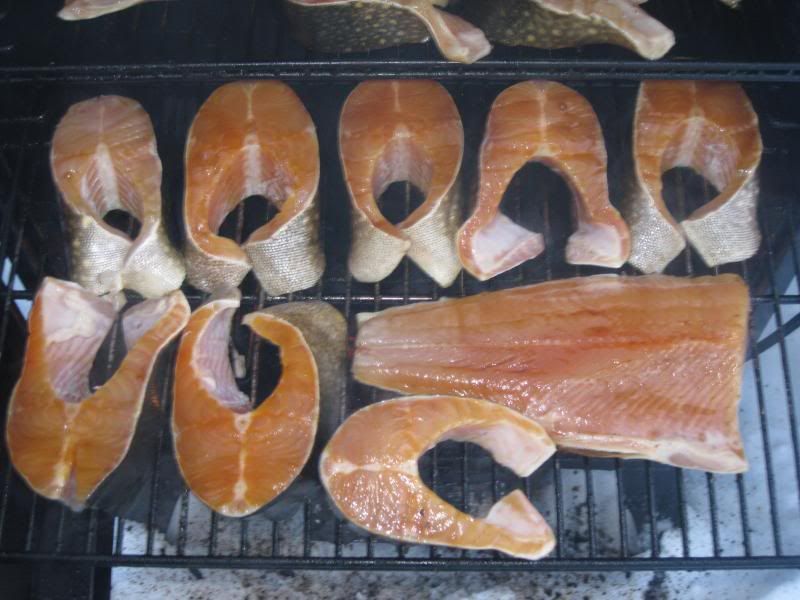 the brine recipie is:
smoked fish brine
2 3/4 cups pickling salt
10 qts cold water-use good water
1 cup brown sugar
2 tbls garlic salt
soak avg sized pieces 24 hrs, soak in fresh water 1 hour
big thick pieces of fish, may require more time and smaller less. once out of brine set on a rack with a fan blowing across fish til outside of fish dry, a coating will form on it called the "pellicle", is now ready for smoker. i also like to rub some brown sugar on the meat
will be back later with finish pix