Hello all,
My name is Ron and I am going to convert a commercial refrigerator into an electric smoker. During the build I will have photo's and as much documentation that I can provide. I have no prior experience with this but I have years of smoking under my belt. I will be asking alot of questions from successful conversion owners. It is my intent to try and really document this for anyone's future use. Wish me luck I'm gonna need it.
Here is the first couple of pics to where I'm at now.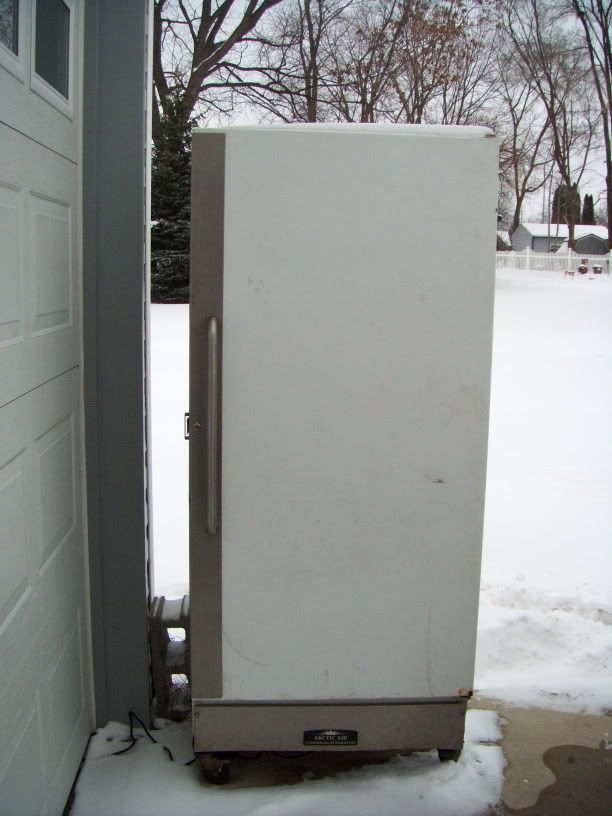 This is the exterior before I started anything.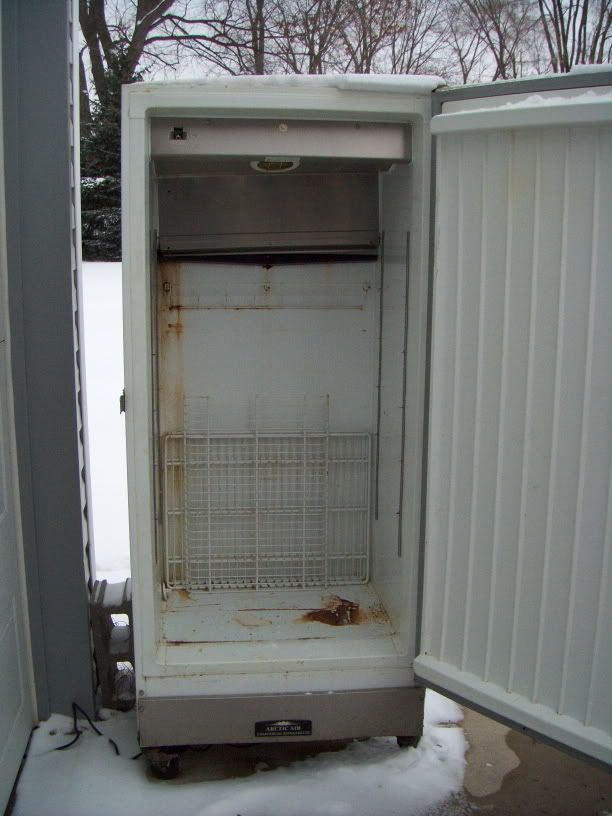 This is the interior before I started anything.
I believe I'm going to two of these for my heating element
Heater,Strip,120 V
Stainless Steel Finned Strip Heater, Voltage Rating 120 Volts, Power Rating 1250 Watts, Overall Length 15 1/4 Inches, Mounting Dimension 14 1/4 Inches
>More Details...
VULCAN
OSF1515-1250A
I would like to ask the ones who have done this, will these work and can I hook them up to one pid. Also I want to be able to program the pid for different times and temps in one cook cycle. If they make one could you tell me which one to buy.
I am also going to purchase the Bradley smoke generator for my smoke source.
That's it for today.
Ron