This is a re-post.
I smoked a small slab of spares on my UDS, wanted to use the trimmings for a pot of pintos.
I usually oil the ribs and sprinkle with rub, but this time I tried brushing them with some bacon drippings...then used a smoked seasoned salt.
Fired up my drum...added some hickory.
Smoked them for 1 1/2 hrs at about 250, then foiled the ribs with a mixture of beer, dales marinade and cayenne.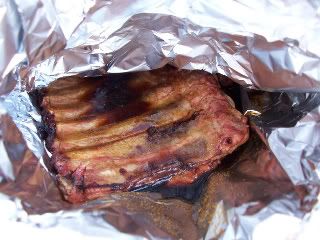 Back onto the smoker for another 1 1/2 hrs. Also added a pan of scalloped potatoes...
Removed the foil and smoked for another hour...until tender....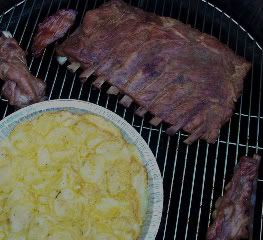 The scalloped potatoes and smoked trimmings....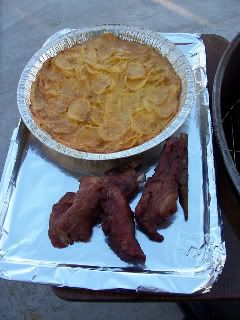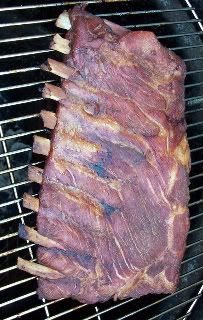 They came out great. The rib slab was so small, they didn't take long.
The flavor of the bacon drippings, smoked seasoned salt, beer, marinade and cayenne added enough flavor, I served my sauce on the side.
The next day.....
I made a batch of pinto beans. I sort, then soak the dried pintos in cool water overnight, drain and add fresh water to cover.
Let them simmer on low all day..
To this batch I added the smoked rib trimmings, onion, garlic, red pepper flakes, 1 bay leaf, and a couple pinches of oregano and thyme, kosher salt and cracked black pepper.......
I add the salt after the beans have become tender.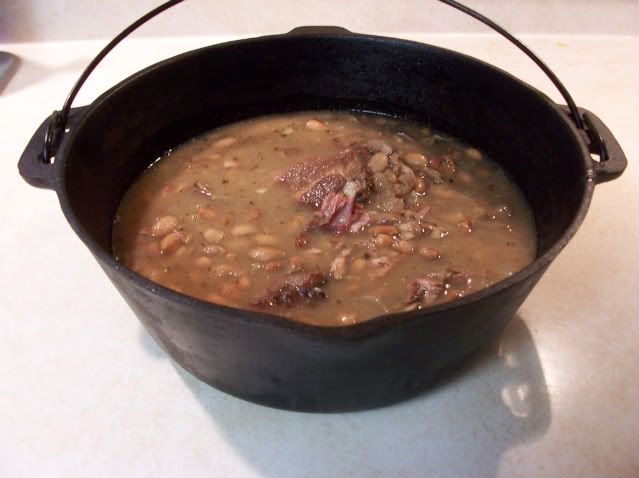 Made a skillet of jalapeno cornbread, with minced onion, whole corn and chopped jalapenos.....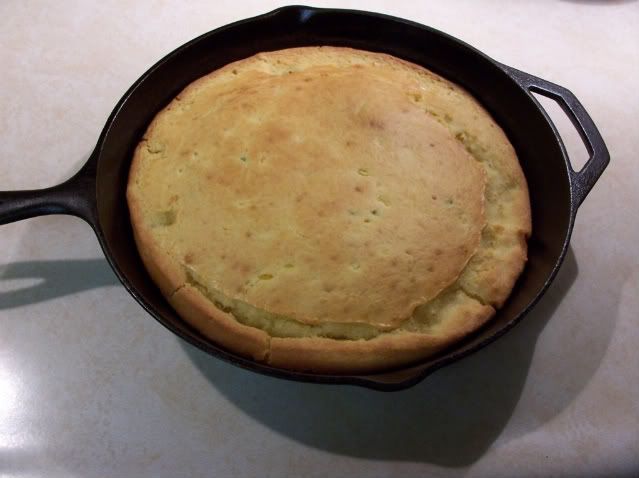 The pintos with smoked rib trimmings and jalapeno cornbread...
Thank you for checking out my Qview. :)