OK,
Two more butts. And 3 fatties, and 30 abts and almonds, and grilled some sweet potatoes also.
Here are the butts. After 8 hours of marinade in burgundy wine and molasses with some spices. Then rubbed with my standard pork rub. These went on late Friday night.
After smoking most of the night, the temp alarm went off and I went down to foil them. They were at 160 at this point.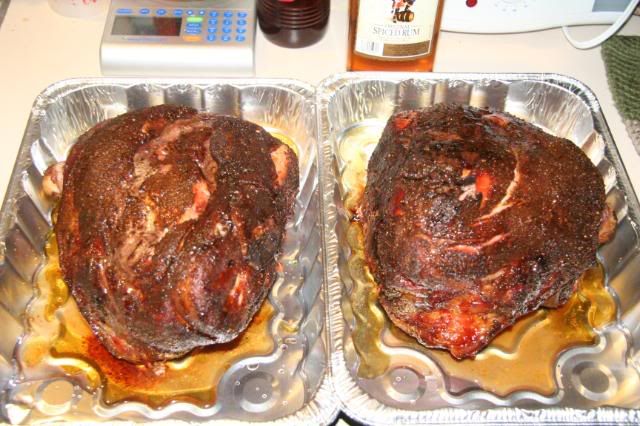 After they hit 210, they came out looking like this.
Pulled and added Jeff's finishing sauce, with a few minor mods.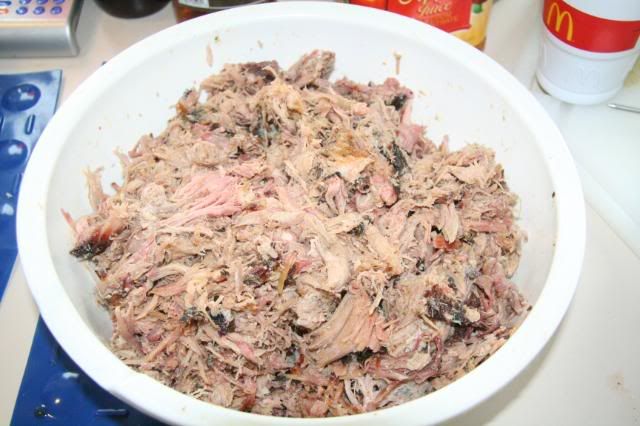 I am posting the fatties, almonds and everything else in another thread. But the spread was pretty good. Pulled pork sammies, homemade coleslaw, grilled sweet potatoes, ABTs and smoked, sugared almonds for desert. Had the fatties for the next day.