I made venison hash using some of the venison pastrami I made the other day...
Fried some tatos, onions and venison pastrami.....
My venison hash on a biscuit, topped with creamy gravy...
Also some fruit and scrambled eggs...
I used one of my nice paper plates.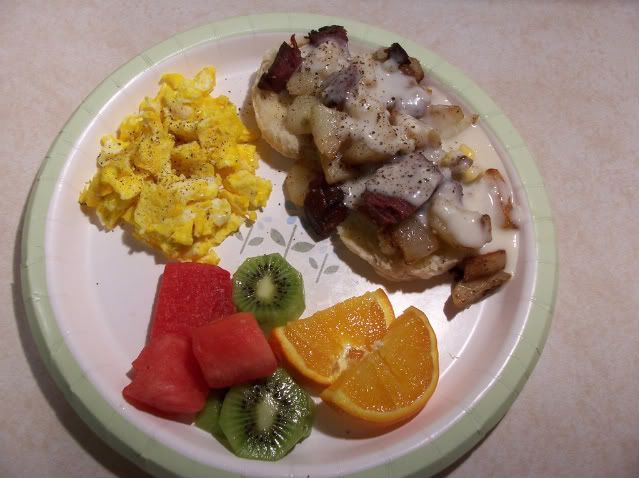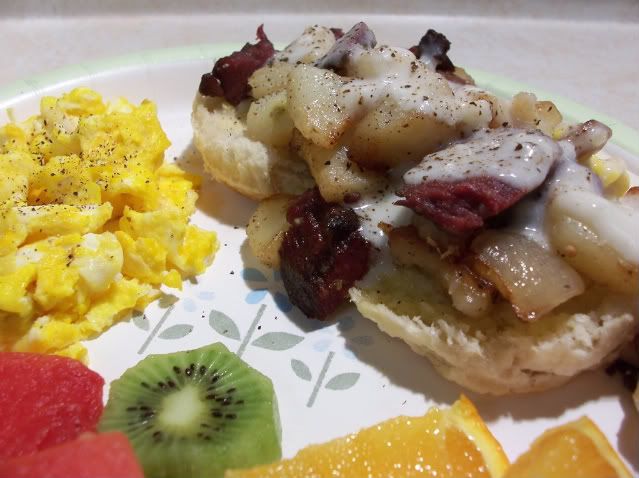 It was pretty tasty!
Thanks for checking out my breakfast on a biscuit. :)