OK I am sure this will get better but I must say with all the advice I found on here this is pretty yummy. I smoked most of the night finished in the oven then let it rest in the cooler. I used the finishing sauce and let it soak in.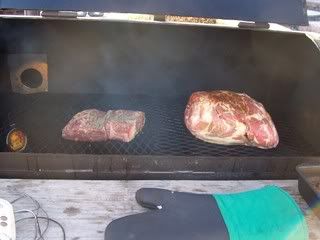 Started Late in the afternoon. The fun begins.
About 2 hours in.
Foiled!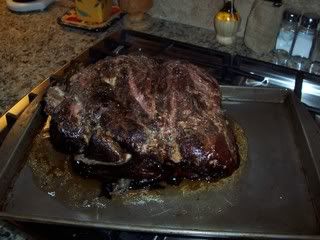 Next morning out of oven at 200 degrees
Pulled!