So I had posted this before the re-build of the forum and thought I'd post it again along with some pics of the bacon I smoked in it.
The smoker is about 3 foot deep, 4 foot wide, and about 6 1/2 foot tall.
Here's a top view: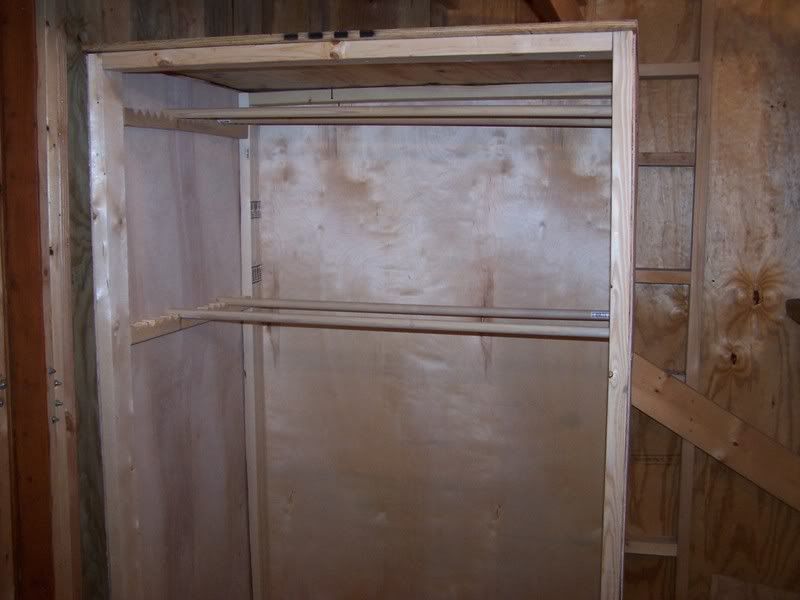 Here's the bottom with my MES in it for an idea of the size:
I used Cowgirl's idea of drilling holes in a 2X4 and then cutting it down the center but it didn't work out so well because I drilled free-hand and they were crooked. The other set I just cut with a jig saw and it works fine.
I did two batches because I wanted to do a hickory smoke and applewood, but because it was so cold in the smoker when I did the hickory it was really mild. The applewood was stronger because it was warmer (still 70sh deg's).
Here's the bacon in it:
and here's the slabs in the fridge. Yellow bands are those silicone rubber bands that came in handy. I've got multiple colors so they'll make keeping track of the bacons pretty easy:
I have more bellies in the fridge downstairs, just need to cure 'em up and smoke 'em next week.