I'm really liking these Tri Tips, after smoking one last week, I knew that I needed a good piece of meat to feed the guys coming over for the Bucs game. I found a good butcher thanks to Vlap, (Oneco's Meats) that hand picks and tirms them for you. I got a 2.6 pounder, and it's like butter. My plan was to smoke it to 150° then foil and rest for an hour, then cut into strips for Fajita's.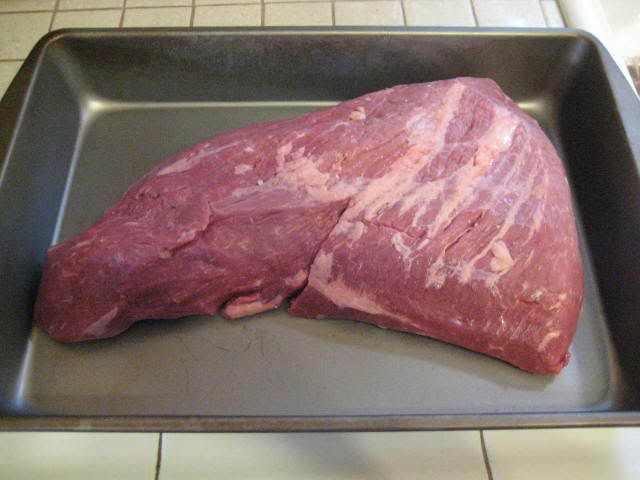 I marinaded it over night in my special secret recipe, can you guess what it is??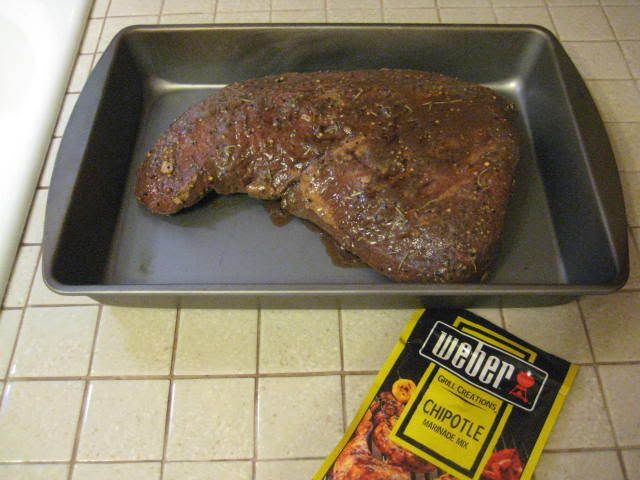 I cut up some peppers, onions and mushrooms, and I tossed them in EVOO and some really cheap red wine.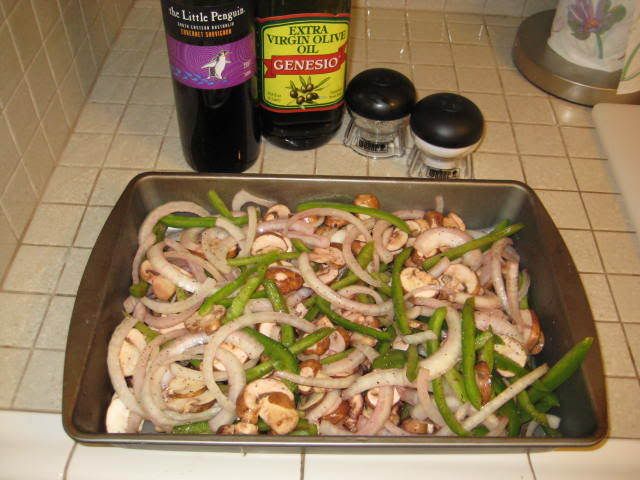 Cut some of the best avacadoes I've found lately and made guacamole.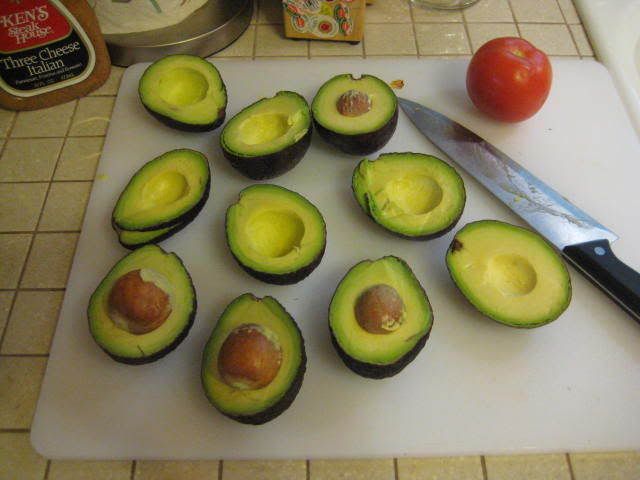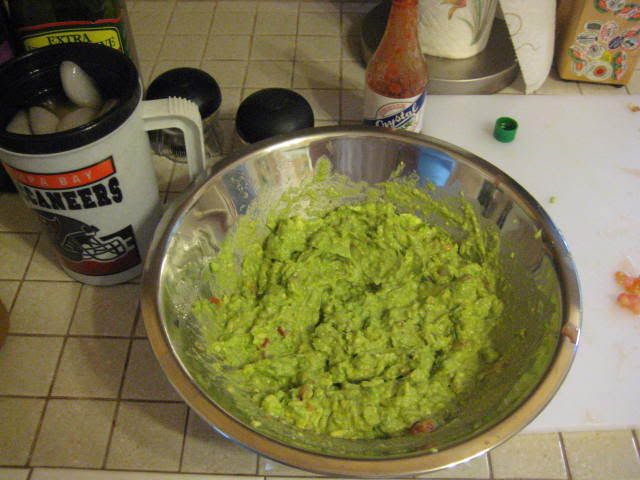 Pulled the pepper, onions, and mushrooms after 3 hours on the smoker, they were heavenly.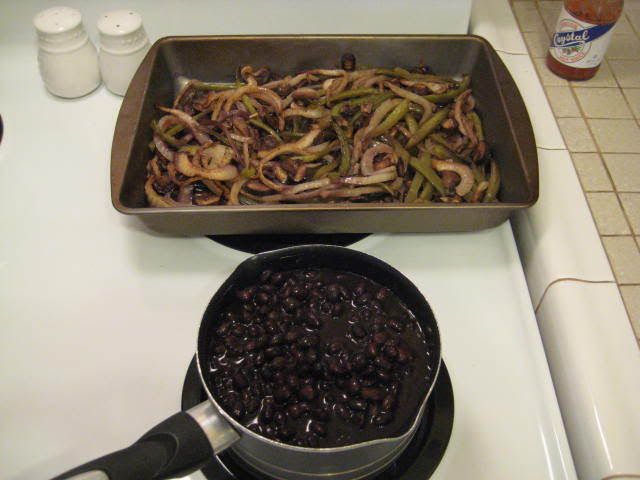 Pulled the Tri Tip after a hour rest (it took about 4 hours @ 210°) and sliced into thin strips, then cut the strips into thinner strips, and
wala
, Fajita meat.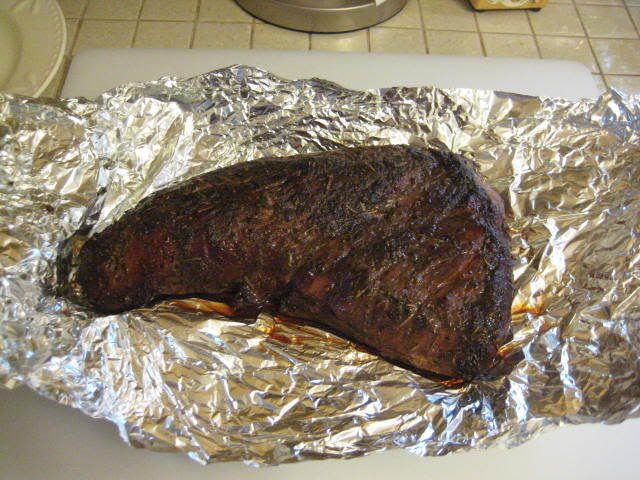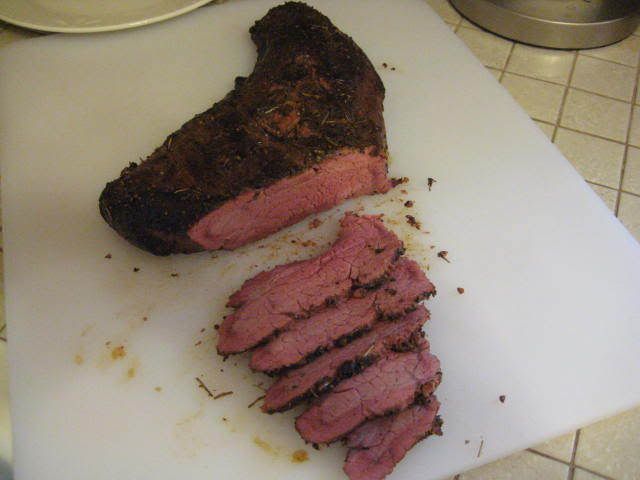 Forgot to get a picture of the final project, but once the meat and fixin's hit the table it was a free for all. There were no leftovers............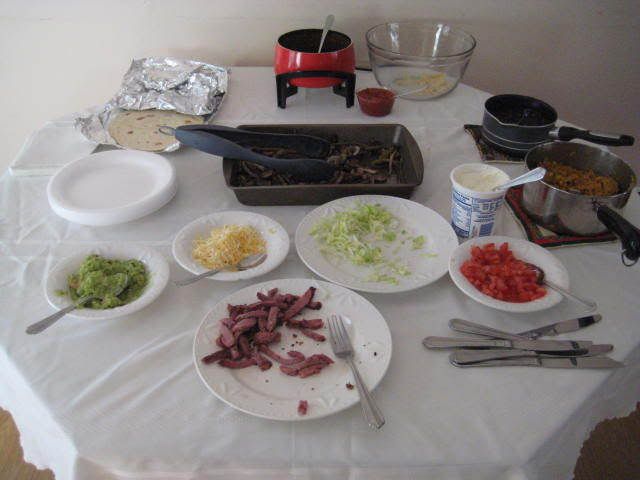 I love the Tri Tip, and I'm going to be smoking a bunch more!