well the fermentation is complete on the 80 pound batch of sauerkraut i made earlier. see my first post for the making of it.
http://www.smokingmeatforums.com/for...ad.php?t=22045
this is the prepping for winter storage.
one of the 5 gal crocks with water bag weight
remove water bag weight for first peek
working out of a canner to fill jars, looks good and tastes better!!!
into sterilized canning jars, pack full with 1/2 inch headspace, liquid should cover the top of kraut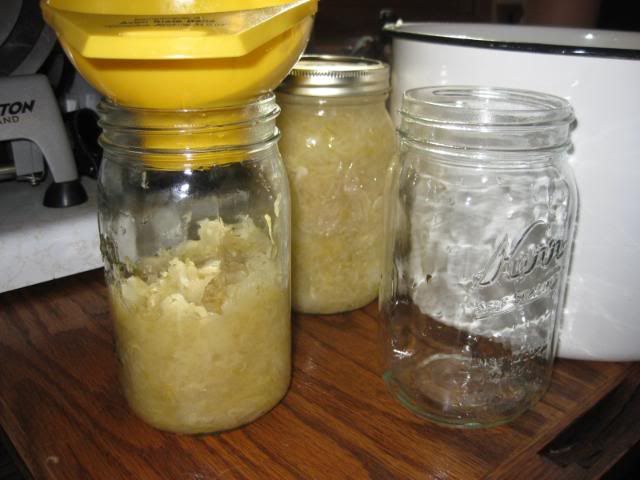 into canner, boiling water bath for 25 minutes. DONT stick cold jars into boiling water. they can and will crack. put jars in water turn up heat and start timer when reaches full boil
let cool and lids will seal as it cools down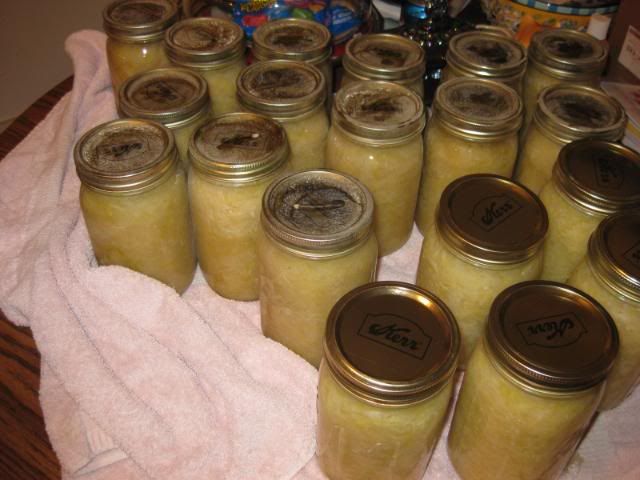 i also took what was left and put into a couple quart baggies, filled with juice, and squeezed all air out of bag. these are going to freezer. never tried the frozen method before but is supposed to work.
well thats the kraut episode now completed, just waitin for jars to cool off , wash hard water sediments from jars when cool and to the basement shelves they go. thks for ckin out the pix.
ck out slideshow
click on pic below, thanks ronp!!!