well spent the afternoon making some sauerkraut. i told WD earlier this year when i did i would post pix so here it is. first off you need some cabagge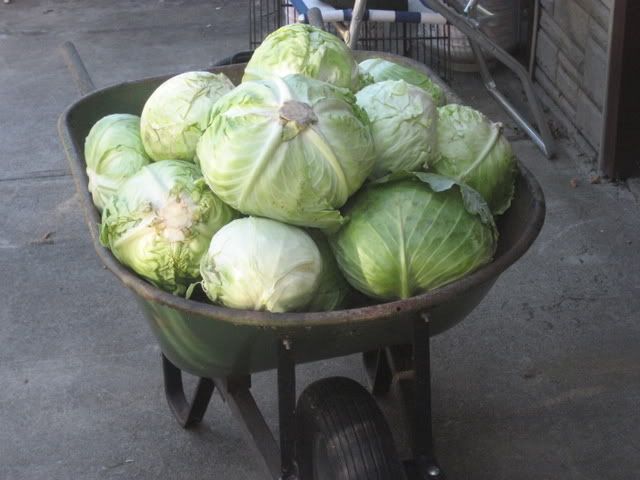 and then u need some crocks,cabbage slicer,scale-tubs,these all hand me downs, same stuff my mother used when i was a kid. some from her mother.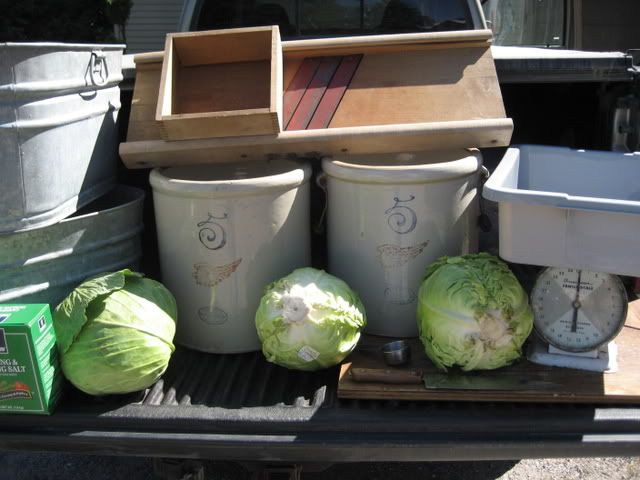 ready for slicing, cored and outer layer peeled off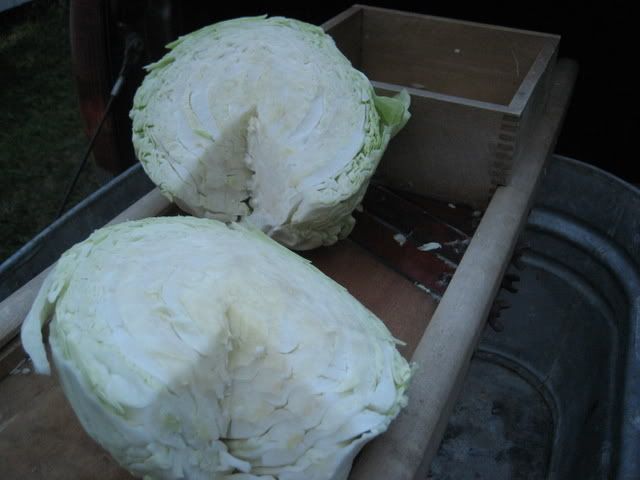 tried for an action shot, cutter in action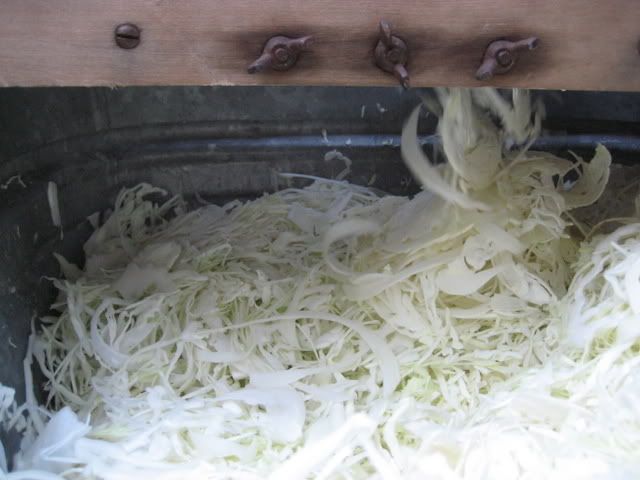 ended up lookin like this
weigh out 5 lbs
add 1/4 cup salt-canning and pickling, not table salt
thourgholy mix, after a time cabbage will wilt and become soft and begin to make its own brine,see, rt upper corner of pan, trying to show liquid.
put into crock jar incl the liquid, restart another 5 lbs and salt and while waiting for cabbage to wilt and make brine take a potato smasher and tamp cabbage down firmly in crock. should be packed tight. fill crock till a couple inches left at top, clean any pieces sticking to the sides so they wont fall back in later.
a couple food grade bags, DOUBLE bag!!! fill with water tilleven with top of crock and tie them off. this is your weight and your seal. as fermenting takes place you will see bubbling stuff oozing its way past the sides and down the outside-why you need to have filled at least to top. do not remove bags to peek.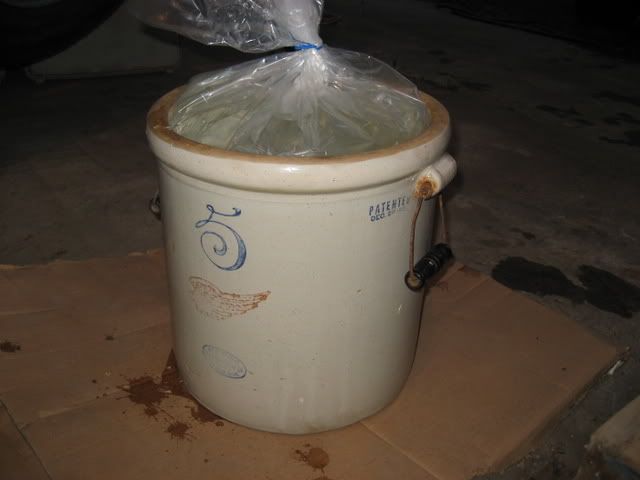 i will either add to this or start a continuation post as things progress.
any suggestions??? thanks for ckin my post and qview!!!