Well I already have 3 pork butts under my belt and now it's time for a prime rib.....
Not too bad if I do say so myself.
6# Prime Rib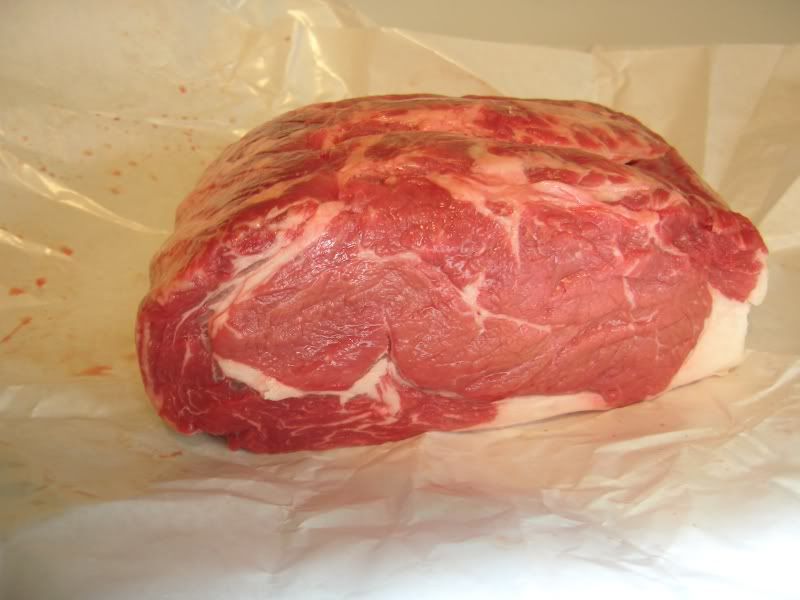 Here it is in the smoker at about 100 Degrees.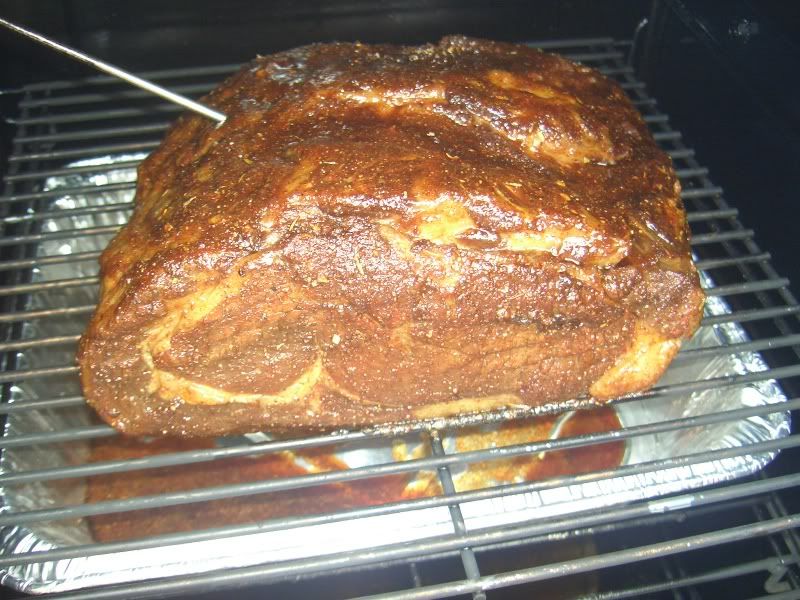 Here it is just before I foiled it at 135.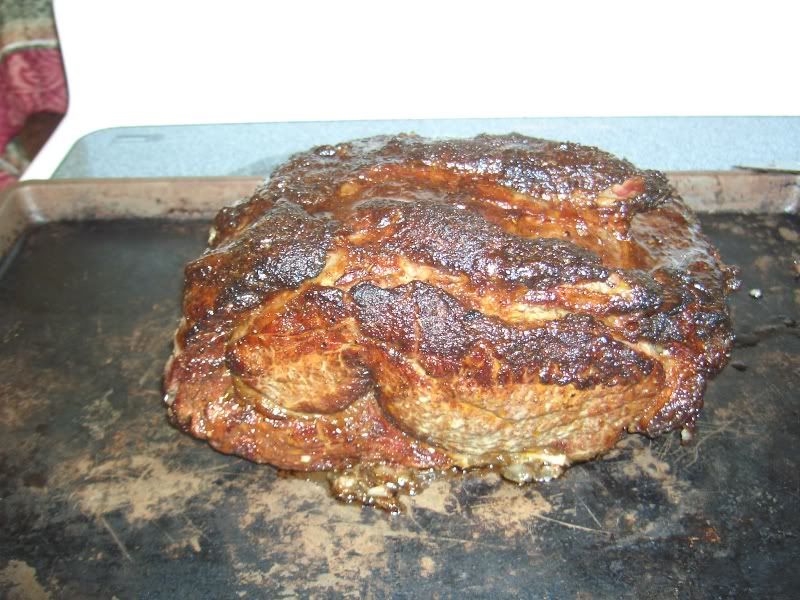 And here it is My First Prime Rib Smoke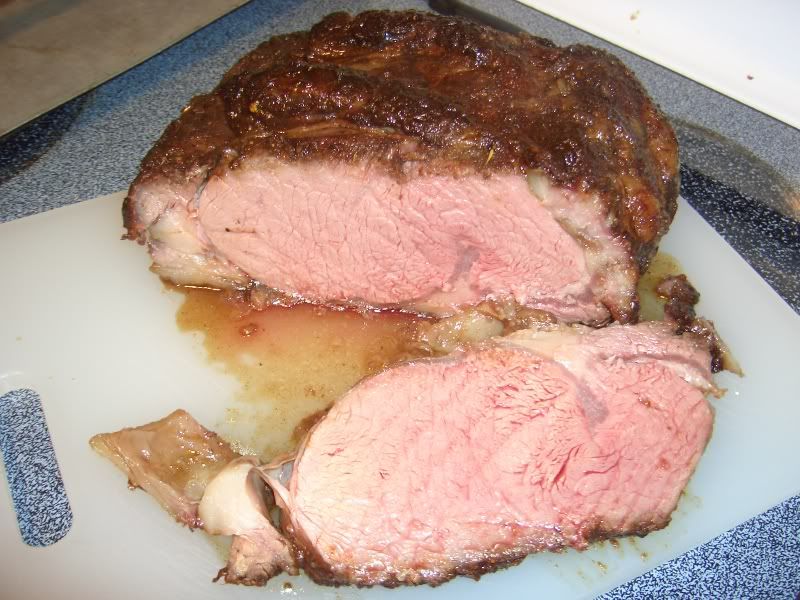 Hope the wife likes it? I sure did.
If anyone has some good rub recipes for a prime rib please let me know.
THANKS!